Tyra Banks Accused Of Verbal Abuse By America's Got Talent Auditioner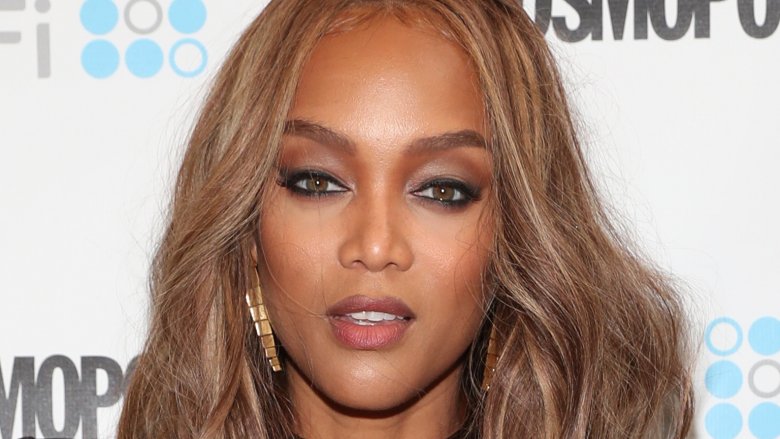 Getty Images
Tyra Banks is facing some serious allegations from a young woman and her mother.
According to Page Six, the mother, referred to as Jane Doe, filed a lawsuit against America's Got Talent production company Marathon Productions, Inc. on May 23, 2017 in Los Angeles Superior Court on behalf of her minor daughter, identified in court documents as Mary Doe. The suit accuses the defendants of "infliction of emotional distress, intentional and negligent, civil battery and civil assault."
Represented by lawyers Elizabeth Yang and Natalie Schneider, Jane claims that Banks, who recently replaced Nick Cannon as the host of AGT, humiliated and traumatized her daughter during a March 19, 2017 audition for the reality competition show. Jane and her husband, who have been recording music for about 20 years, reportedly auditioned for AGT with a song that they wrote together, celebrating motherhood and family bonds. The song had been "especially favored" by Mary. However, the AGT judges and some audience members apparently did not enjoy the performance, as they allegedly "publicly humiliated" not only Jane and her husband but also Mary.
Jane, who wants a jury trial, says Banks "physically manipulated and verbally abused" her daughter.
"Banks shook Mary's shoulder, pulled Mary's hair back and physically manipulated Mary," court documents allege. "Mary did not stop Banks' conduct because Mary was fearful. Banks also insinuated that Mary was accidentally conceived, made fun of the performance and ridiculed [the song] in front of Mary, all in front of active cameras that were filming Mary. After the performance, Banks asked Mary to describe, in front of active and filming cameras, her opinion about Jane and her husband after they were publicly ridiculed by AGT."
The 18-page lawsuit concluded, "As a result of her negative experience from AGT and Defendants' abusive treatment, Mary was traumatized and became deeply depressed."
The documents also state that Jane asked AGT not to broadcast the audition or Mary's reaction. According to the lawsuit, the production company agreed to keep footage of Mary off the air but "maintained that they will exploit all footages of Jane and her husband and that they will not air those footages in their entirety."
Not a good start for season 12 of AGT, a show that already doesn't seem to do much for its contestants.