Who Is Gloria Allred, The Attorney Representing The Rust Script Supervisor?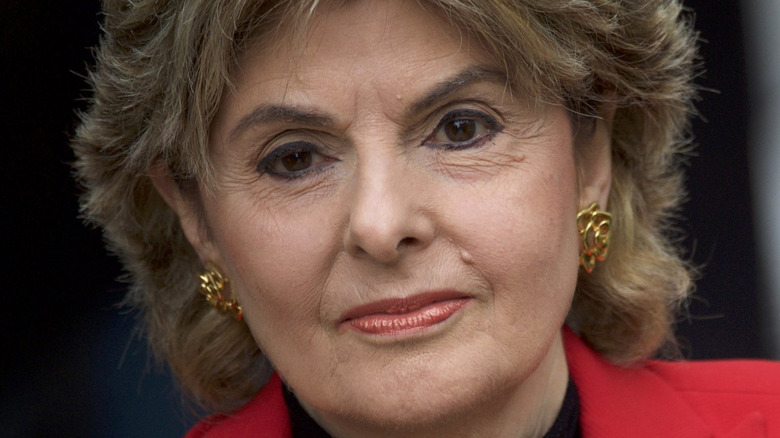 Mark Makela/Getty Images
Gloria Allred often makes headlines because she's known for representing some of the biggest names in the celebrity world on various cases — from "Melrose Place" actor Hunter Tylo and Dodi Fayed, to Nicole Brown Simpson's family and even the Los Angeles Diocese, according to the Los Angeles Times. The attorney has also been called the "most feared woman in America," for her tough-talking and no-nonsense approach to making sure that her clients get what they deserve. She has also fought cases against Chris Brown and R. Kelly, just to name a few. In an interview with WXXI News, Allred explained how she has managed to avoid burnout despite the hundreds of cases she's taken on over the years. "It's all about knowing what is possible and what is not. Because while I'm an idealist I'm also a pragmatist. And I know what the law is and I know what the facts are, and I know what we can do and what will not be able to be accomplished," she explained. "And I also know what's worth fighting for."
That's perhaps one of the reasons why Allred has been hired to represent the "Rust" script supervisor Mamie Mitchell, who stated that Alec Baldwin "without just cause of excuse, cocked and fired the loaded gun" that killed cinematographer Halyna Hutchins, according to Deadline. So, exactly who is Allred and why is she now in the middle of what might become one of the biggest cases Hollywood has ever seen? 
Gloria Allred's road to success began early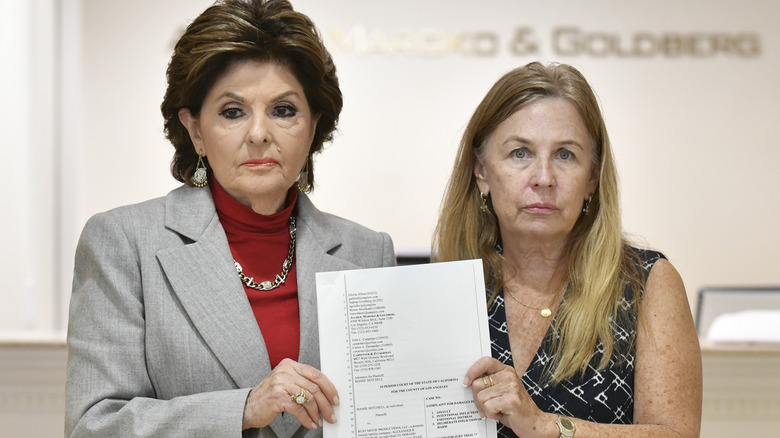 Rodin Eckenroth/Getty Images
Born in Philadelphia to a Jewish working-class family, Gloria Allred graduated from the Philadelphia High School for Girls before attending the University of Pennsylvania and was married and divorced twice. Her daughter, Lisa Bloom, represented Harvey Weinstein while Allred represented one of his accusers, per The Wrap. Allred is one of the most well-known discrimination lawyers in the country because she too knows what it feels like to be discriminated against. 
In 1987, she filed a sex-discrimination case against a Friar's Club in New York simply because she wanted to let everyone know that women "also do business at lunch," per The New York Times. Allred won her case and became a member of the club the next year.  She has also represented the women who accused actor Bill Cosby and former President Donald Trump of sexual misconduct, per The Guardian. As far as her reputation as a feminist lawyer, Allred told Philadelphia, "I believe in political and social and economic equality for women with men, and I believe in equal protection for women under the law and in equality in every aspect of life. That's it."
But it's her most recent case that might be getting her the most attention. That's because she'll be going up against one of the biggest names in the entertainment industry in one of the most complicated cases that anyone has ever seen. 
Gloria Allred has her eye on the ball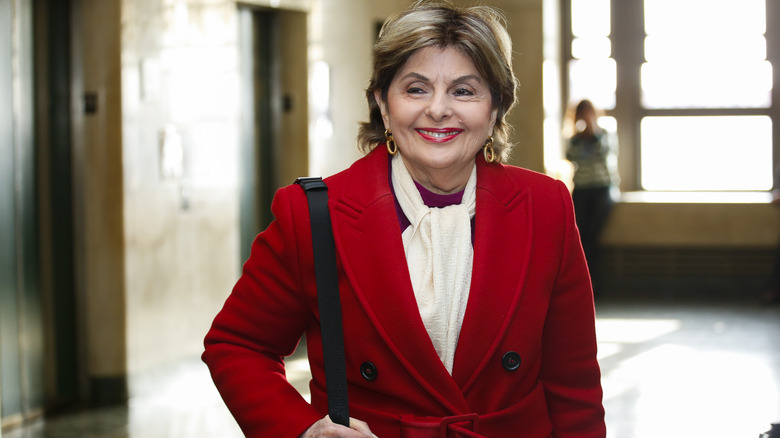 Kena Betancur/Getty Images
According to the Independent, Marnie Mitchell was the first person to call 911 after Alec Baldwin reportedly shot and killed cinematographer Halyna Hutchins on the set of the western film "Rust." A filing in the case states, "Alec Baldwin should have assumed that the gun in question was loaded unless and until it was demonstrated to him or checked by him that it was not loaded. He had no right to rely upon some alleged statement by the Assistant Director that it was a 'cold gun,'" per Deadline. 
If that weren't enough, Mitchell also says that the actor had no business shooting the gun in the first place, because it wasn't part of the script. "The third [camera] would focus on DEFENDANT BALDWIN's torso as he reached his hand down to the holster and removed the gun. There was nothing in the script about the gun being discharged by DEFENDANT BALDWIN or by any other person," her complaint reads, per The Hollywood Reporter.
So, what does this mean for Baldwin and his future? Seeing how Allred prides herself on her "spotless record," as she told THR in 2017, we have a feeling Baldwin could use a Gloria Allred in his life right now, too.