Everything We Know About Bobby Flay's New Deal With The Food Network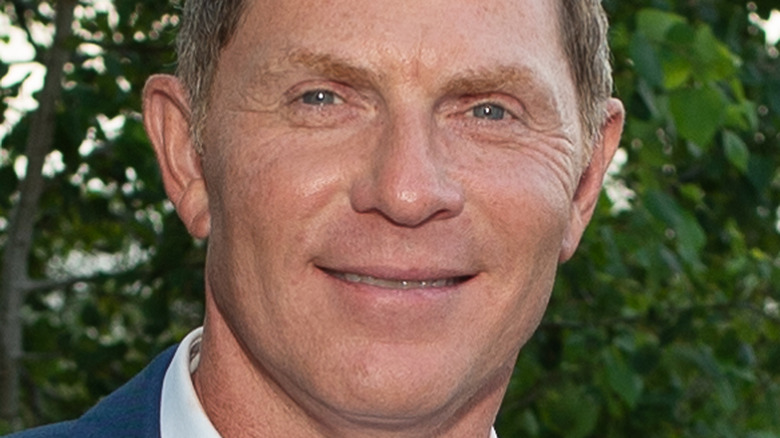 Mark Sagliocco/Getty Images
Bobby Flay's Food Network debut came in 1994 when the network was still getting off the ground, and he was their longest tenured celebrity chef when he signed a three-year contract in 2018, per Variety. That same year, Flay admitted that working on "Iron Chef" had begun to take a toll on him. "I've done over 100 'Iron Chef' competitions, and frankly they are exhausting," he said during an interview at the South Beach Wine & Food Festival, per the Los Angeles Times. "They are exhausting physically but, even moreso, they are exhausting emotionally," the chef added.
In October of this year, news broke that contract negotiations on Flay's new deal with Food Network had broken down, per Variety. Reportedly, Flay was seeking a nine-figure deal. "Bobby wanted a contract in the ballpark of $100 million," a source told People at the time. That would have made Flay even higher-paid than Guy Fieri, who reportedly has a $80 million contract. That astronomical number was too high for the network and caused negotiations to stall. "The two sides were just way too far apart. It became clear the two could not and would not be able to come to terms and so the network decided to move forward without him," a source told People.
It appeared that Flay's days at the Food Network were numbered, but fortunately for fans of the celebrity chef, he went back to the negotiation table and was able to agree to terms with his long-time network.
Bobby Flay has new shows in the works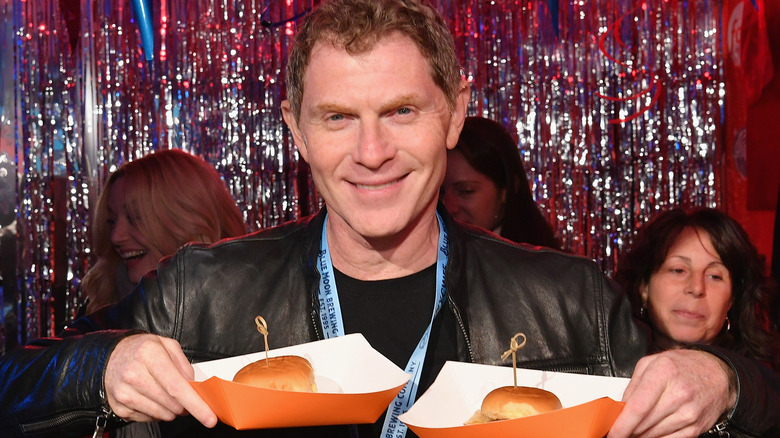 Dia Dipasupil/Getty Images
On November 22, it was reported Bobby Flay would not be leaving Food Network after all, as he signed a new three-year contract with Discovery Inc., the network's parent company. "I'm thrilled to extend my relationship with Food Network and Discovery," Flay's statement read, per People. His statement also addressed the rocky negotiations. "Although these talks to renew took a little longer than expected, the important thing is that both sides are happy that we can now build on an already rock-solid foundation," Flay added. He also hinted at "new shows" coming down the pipeline. 
A statement from Food Network president, Courtney White, said the network was similarly "thrilled" to have Flay back on board. "Continuing this creative relationship with such an extraordinary talent is the perfect way to usher in the holidays," the Food Network head honcho said, per People.
In 2017, Flay caused controversy when he appeared to abruptly quit his gig as an "Iron Chef" judge. During filming, he took off his chef's jacket to reveal a t-shirt that read, "THIS IS MY LAST IRON CHEF BATTLE EVER," per Eater. Later, the chef admitted he was not actually quitting and wore the shirt as a gag. "In hindsight, it was probably not the best decision because it's just creating confusion," Flay said at the time. That prank apparently was not well-received by the Food Network executives. "The network was not thrilled," the television host revealed to People in 2018.