Are Princess Charlene's Health Issues More Serious Than We Thought?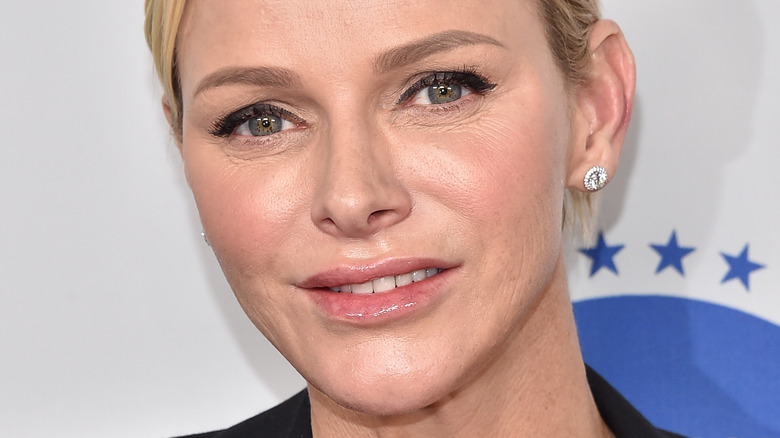 DFree/Shutterstock
Princess Charlene of Monaco's health is still up in the air. Since May, the 43-year-old princess has been plagued with a number of health issues. It all started that month when she took a trip to her native South Africa to rally against the poaching and murder of rhinos. According to News24, Charlene had to remain in the country after being diagnosed with a severe ear, nose, and throat (ENT) infection.
The following month, her foundation released a statement that noted that she's "undergoing multiple, complicated procedures after contracting a severe ear, nose, and throat infection in May" and that "the princess' medical team instructed her not to travel back to Monaco as the princess still has to undergo and recover from more procedures" (via News24). She then got reparative surgery in June related to an earlier procedure, causing her to miss her 10-year wedding anniversary.
She ultimately returned to Monaco in early November, but notwithstanding unruly media speculation. In September, amidst her South Africa stay, husband Prince Albert II addressed rumors of strain in their marriage, noting that "she didn't go into exile. It was absolutely just a medical problem which had to be treated" (via People). She has, however, not returned to public duties since and has actually entered a new treatment facility — leaving unanswered questions about her ongoing medical crisis.
Princess Charlene's health issues are far from over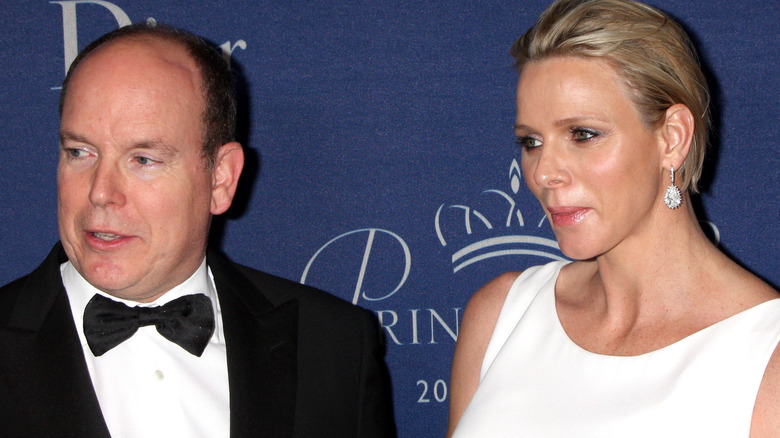 Kathy Hutchins/Shutterstock
On November 19, Prince Albert II revealed to People that his ailing wife Princess Charlene has entered a treatment facility after a tumultuous year of health issues. After returning to Monaco after six months in November, Albert revealed it "went pretty well in the first few hours, and then it became pretty evident that she was unwell." Elsewhere, he added, "She was clearly exhausted, physically and emotionally. She was overwhelmed and couldn't face official duties, life in general or even family life."
A source close to the family opened up to Page Six to offer more insight, calling it "unfair that she is being portrayed as having some kind of mental or emotional issue," adding that, "We don't know why the palace is downplaying that she almost died in South Africa." In October, concerns were heightened further when Charlene shared a photo of herself online looking noticeably slimmer than usual.
​​"She has not been able to eat solid food in over six months because of all the surgeries she has since gone through," the source further told Page Six. "She has only been able to take in liquids through a straw, so she lost nearly half her body weight." To the relief of most, however, Albert did confirm to People that her ailments were not "COVID" or "cancer-related," nor were they "related to plastic surgery or facial work at all."