Here's Who Pippa Middleton Dated Before Getting Back With Her Husband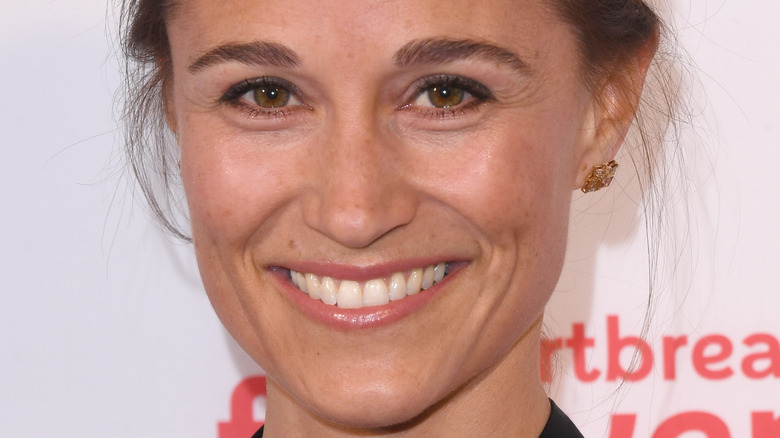 Stuart C. Wilson/Getty Images
While Pippa Middleton might not be making as many headlines as her sister Kate Middleton does these days, she still manages to turn heads everywhere she goes and with everything she does. After all, she did marry another kind of royalty — the business kind — when she tied the knot to billionaire James Matthews. Pippa's main squeeze is a former professional race car driver, hedge fund manager, and heir to the Scottish feudal of Laird of Glen Affric, among other things, according to Town and Country.
Apparently, Pippa's own mother Carole Middleton knew before she did that things were meant to be between her and James. A source told the Telegraph that it was Carole who was the one who supposedly orchestrated their relationship behind the scenes. "This is something she has hoped for for quite some time. She appears to be something of a mastermind in making this happen," the tipster said.
With that said, it did appear as though Pippa Middleton was spending time with another well-known ex before she made things official with James. That ex is also someone who made a lot of headlines during his romance with the Duchess of Cambridge's little sister, too.
Pippa Middleton's racy romance with Nico Jackson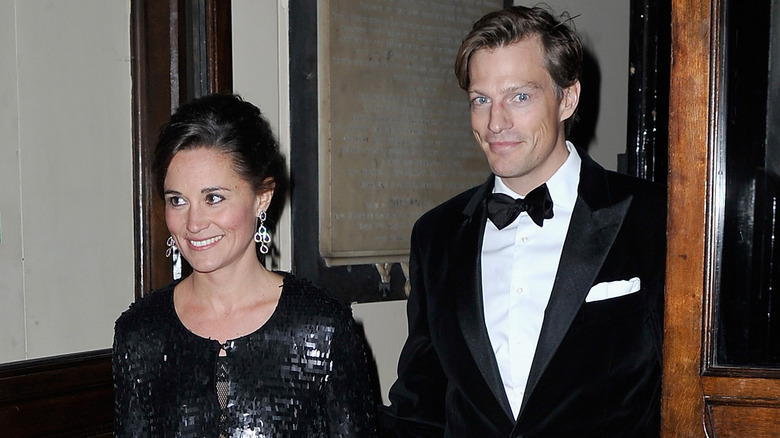 Gareth Cattermole/Getty Images
Royal fans have noticed that there seems to be parallels between Pippa Middleton's history with James Matthews and Kate Middleton's own relationship with Prince William. While the Duchess of Cambridge was given the unfortunate nickname of "Waity Katie" by the British press because it took William over a decade to finally decide to marry her, that was the same case between Pippa and James. In fact, James waited 10 years for Pippa to finally become his wife.
Pippa actually met James in 2007 and saw him again on the day of William and Kate's royal wedding in 2011, but didn't decide to pursue a relationship until much later on. That's because Pippa was dating investment banker Nico Jackson. According to E! News, the couple began dating in 2013, and after spending six months together, there was even some speculation that they were engaged. However, Pippa and Nico pulled the plug on their relationship in 2015, simply because Pippa wasn't ready to settle down. "Pippa and Nico have been on the rocks for the best part of a year. It seems Pippa just wasn't ready to settle down and wasn't sure if Nico was the right man to marry," one source said, according to Grazia. 
So, how did James fit into all of this? Let's just say the British press didn't give him a nickname, even though he certainly did wait a long time for Pippa, too.
Pippa Middleton's prince and her winding road to happiness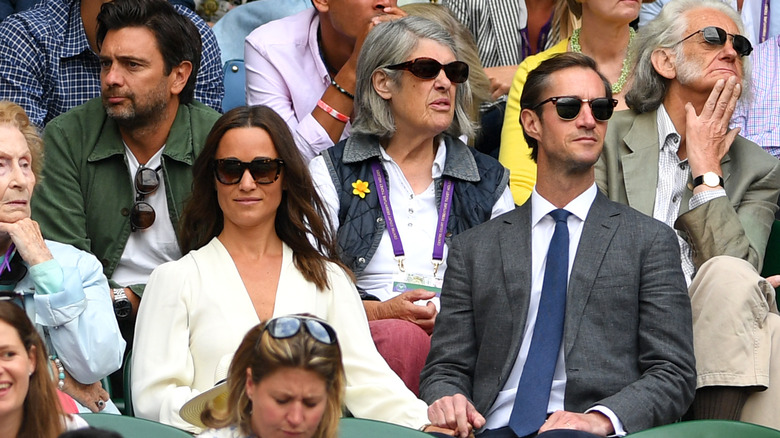 Shaun Botterill/Getty Images
Soon after Pippa Middleton broke things off with Nico Jackson in 2015, she rekindled her relationship with James Matthews and that's when they moved things full steam ahead. According to E! News, it only took three months for Pippa to get back with James after her breakup with Nico. One source told the publication, "James has always been on the scene. He is super charismatic and charming, good looking and always held a torch for Pippa. They have always had insane chemistry, but Pippa was always in a relationship."
In 2016, Pippa and James made their first public appearance together at a charity event and vacationed at a ski resort, and before she knew it, they were engaged and married at St. Mark's Church in Berkshire, England by 2017. The couple are also the proud parents of their two children: Arthur, who was born October 2018, and a daughter named Grace, who the couple welcomed in March 2021. While Kate Middleton might be the sister with the royal title, it seems like Pippa is living quite the fairy tale life herself!