What Kate Middleton Asked Her Friends To Call Her Before The Royal Engagement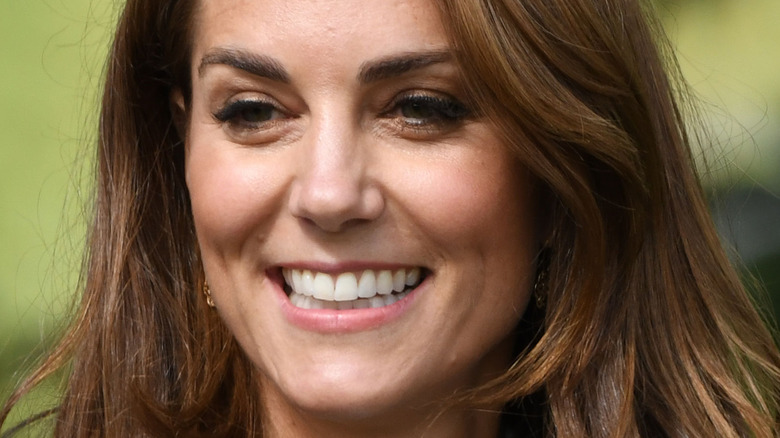 Bart Lenoir/Shutterstock
Kate Middleton is one of the most beloved members of the royal family. Like her husband, Prince William, and his late mother, Princess Diana, Kate dedicates much of her time and effort to philanthropic work when she isn't parenting her three kids, George, Charlotte, and Louis, as detailed by the royal family's official website. One of the causes near and dear to her heart is children's mental health. Kate helped launch the Heads Together campaign alongside William to build awareness around mental health and assist those in need. Kate also supports a number of charities through The Royal Foundation of The Duke and Duchess of Cambridge, which she also shares with Prince William.
It seems that royal life suits the Duchess of Cambridge well, so much so that it's hard to remember that her initiation into the royal family did not come as naturally as one would expect. In an interview with Yahoo! UK in 2020, royal author Victoria Murphy reminded the public that Kate used to be quite timid and lacking in confidence, often looking "to others for guidance over what she should be doing." Murphy added that "Kate has hugely grown in confidence since joining the royal family," while her introverted personality and tendencies to listen and work well in a team are "well-suited to her current and future roles." Before marrying into the royal family, however, the duchess prepared for the role in a number of ways, including asking her friends to call her by a different name.
Kate Middleton knew her role in the royal family would require a certain level of formality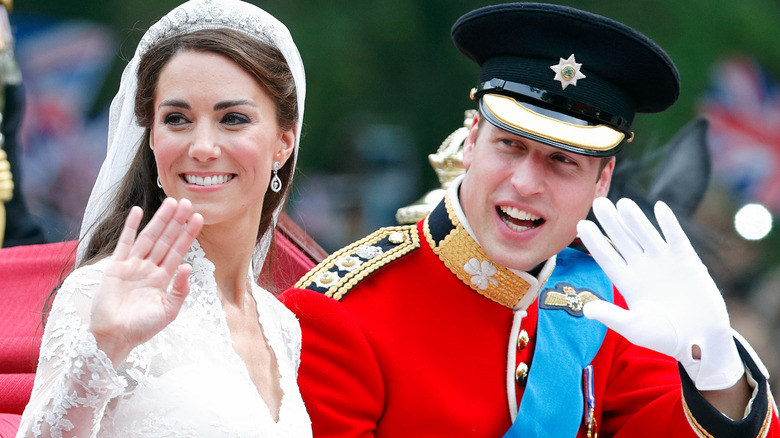 Max Mumby/indigo/Getty Images
For those who don't already know, Kate Middleton's birth name is Catherine. There came a point shortly before she married Prince William in which she asked her friends to switch to calling her by her full name, as reported by the Sunday Express in 2008 (via The Mirror). It was rumored at the time that the Duchess of Cambridge was preparing for Prince William's marriage proposal, which would give her plenty of new responsibilities as an official member of the royal family. Her full name would be seen as more formal and becoming for her role as duchess. Kate's friends were reportedly "a little taken aback" by her request to go by Catherine, but were understanding overall. One friend told the publication, "There is a distinct feeling she has started to become very aware of her position."
Although most people still refer to her as Kate, her official name is Catherine, Duchess of Cambridge, as per Vanity Fair. If you are wondering why we still call her by her nickname and maiden name, the answer is quite simple: We simply got used to calling her Kate Middleton before she and Prince William married, and the name has stuck. Arianne Chernock, a professor at Boston University, points out, "... the American press especially refers to her as Kate Middleton. It's precisely her middle-class origins, and that name, which won her over to so many people in the first place."