Is This What Blake Shelton Is Really Like Behind The Scenes At The Voice?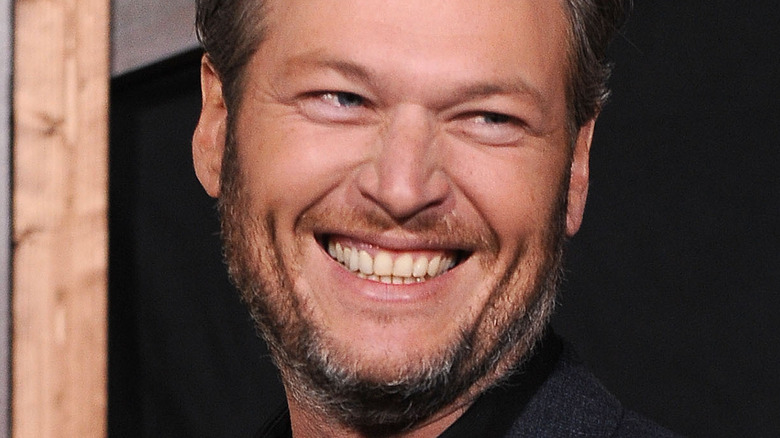 DFree/Shutterstock
With a career spanning two decades, country singer Blake Shelton has remained relevant by delivering music that connects with listeners. Not only that, he has gained a huge fan base since working as a coach on NBC's "The Voice."
Shelton has been a part of the show since its very first season and currently sits on one of the four spinning red chairs alongside pop superstar Ariana Grande, powerhouse vocalist Kelly Clarkson, and R&B hitmaker John Legend. Being that Shelton has been on the show for the past decade, it's clear he enjoys being a coach. However, when he was first approached to be on the show, he raised a few eyebrows over its format, per Florida News-Times. "I can't speak for others — well, I speak for Adam [Levine] — Both of us thought the show was pretty ridiculous," the "Nobody But You" hitmaker told PopSugar. "You know, here's these red chairs that look like something from Star Trek and our back is to the artist and you hit this button and it just felt very game showy to us. But at the same time, I think both of us needed a job. So it was like, 'Hell yeah, Christina Aguilera is doing it, I'll do it.'"
As noted by Billboard, he found love in fellow musician Gwen Stefani while on the show in 2015. However, how does Shelton treat contestants when the cameras aren't rolling?
Season 3 winner Cassadee Pope said Blake Shelton is 'warm and friendly'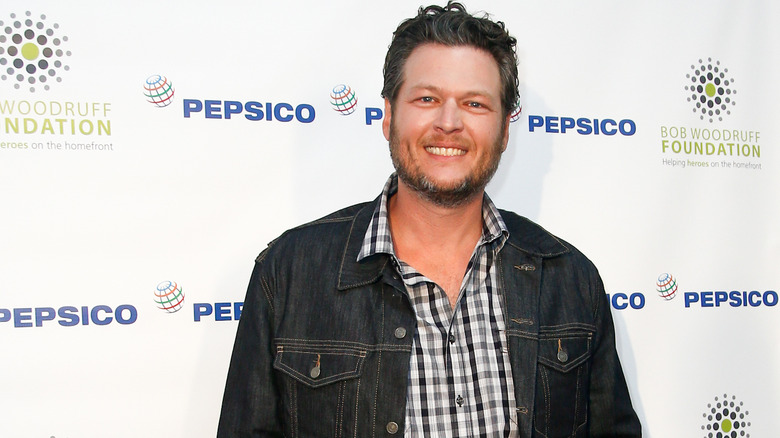 Debby Wong/Shutterstock
Many that adore watching Blake Shelton on "The Voice" aren't always lucky enough to hang out with the country singer behind the scenes. However, Season 3 winner Cassadee Pope has assured everyone that the "Happy Anywhere" hitmaker is the same guy when not being filmed, revealing to Hello! that he "is just as warm and friendly to people behind the camera as he is with those you see, like the other coaches."
"He treats people with respect," Pope continued while mentioning she learned how to navigate in the music industry by observing his long, successful career. Even though it's been a while since the pair have been in each other's company, Shelton does reach out to Pope to congratulate her when she's achieving big things. Along with that, he also let her use his Nashville bar — Ole Red — for one of her album launches. How kind! It seems you bagged yourself a good one there, Gwen!