The Real Reason A Private Investigator Is Apologizing To Prince Harry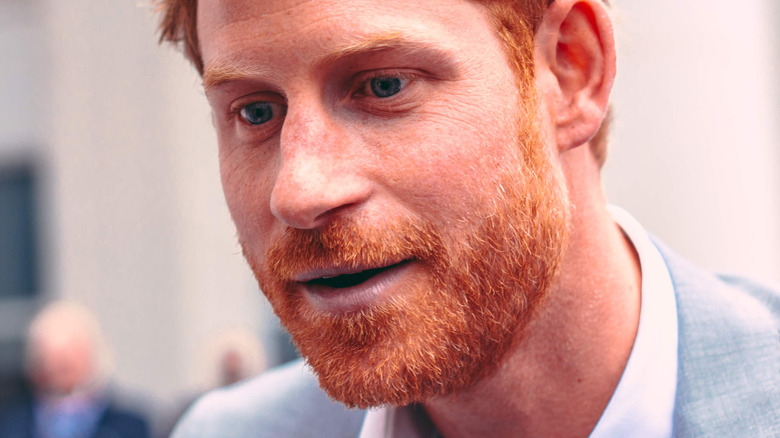 AU Media/Shutterstock
The British media is notoriously merciless in its pursuit of scandals, and none have felt it worse than the royal family. Take, for example, the late Princess Diana. A woman so revered today for her timeless beauty, extraordinary elegance, and humanitarian ways, Diana was the victim of British media scrutiny time and time again. Perhaps the most glaring example of this was Diana's bombshell BBC interview from 1995, which interviewer Martin Bashir attained through deceptive methods.
The interview was controversial in that Diana admitted to having an extramarital affair while discussing Prince Charles' and Duchess Camilla's affair. She also admitted to experiencing bulimia and partaking in self-harm, which sent shockwaves through the royal family. An independent inquiry conducted by Lord Dyson, an ex-senior judge, found that Bashir "lied and maintained the lie until he realised that it was no longer sustainable" and noted that his act cast "considerable doubt on his credibility generally" (via BBC).
Diana wasn't alone in her journey against the media, either. Her youngest son, Prince Harry, has also felt the brunt of media scrutiny. From fighting the paparazzi to Megxit, Harry has essentially filled his mother's shoes as British media's next greatest target. Now, a British private investigator is offering his apologies for the pain he caused the Duke of Sussex.
Gavin Burrows is apologizing for 'robbing' Prince Harry of his youth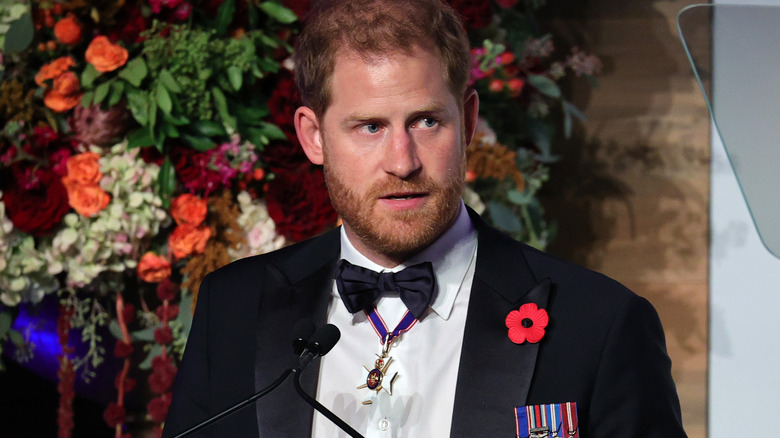 Theo Wargo/Getty Images
The British media can be "ruthless," but don't just take our word for it, as private investigator Gavin Burrows is now opening up about his time covering Prince Harry's life. "I was basically part of a group of people who robbed [Harry] of his normal teenage years," Burrows told People in November. Years before Meghan Markle entered his life, Harry was romantically entwined with Chelsy Davy. Amid their relationship, Burrows revealed, "There was a lot of voicemail hacking going on, there was a lot of surveillance work on her phones, on her comms," adding that "Chelsy would brag to her friends when she was going to see him."
Burrows even revealed that his editors would refer to Harry as "the new [Princess] Diana." Ultimately, the PI stated that he was "very sorry" for the way he acted against Harry, which started "because I was greedy, I was into my cocaine, and I was living in a fake state of grandeur."
When Diana partook in her infamous 1995 BBC interview, it was an appearance that ultimately tore their family apart. A separate inquiry into the interview revealed it was attained unethically, which Harry eventually addressed. "[Accountability] is the first step towards justice and truth," Harry stated (via Variety) in May. "Yet what deeply concerns me is that practices like these — and even worse — are still widespread today. Then, and now, it's bigger than one outlet, one network, or one publication."
If you or anyone you know is having suicidal thoughts, please call the National Suicide Prevention Lifeline​ at​ 1-800-273-TALK (8255)​.