Caitlyn Jenner Wanted To Ban The Kardashians From Going On This Show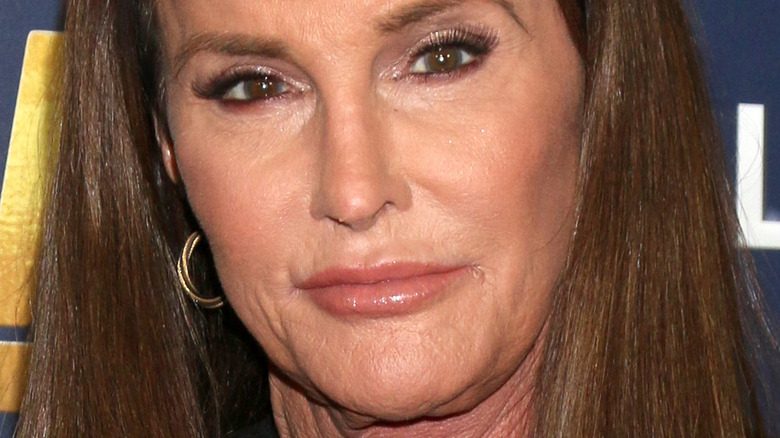 Kathy Hutchins/Shutterstock
Caitlyn Jenner's current relationship with her former family members is miles from what it used to be. Kim and Khloé Kardashian admitted on an episode of "Keeping Up With The Kardashians" that they speak to their former step-parent once in a "blue moon," even though they chalk it up to being "busy" and dealing with the global pandemic. Don't expect a reconciliation with Kris Jenner either, because she isn't in the market looking for one. "​​I feel like that whole dynamic has been through so much. It's taken mom a really long time to get to where she is now emotionally. I don't know if Mom has any more to give," Khloé said.
Ever since Caitlyn released her memoir, "The Secrets of My Life" in 2017, exes Kris and Caitlyn have not been on good terms, per Heart. Kris did not like Caitlyn's portrayal of their relationship and claimed that "everything she says is made up," according to E!. "I really tried hard to improve the relationship and spend a little bit of time, thinking maybe there's something here that I'm not seeing," Kris said. "I've done nothing but open up my home, and my heart, to a person who doesn't give a s**t. So, I'm done."
But before things went so awry with her family, Caitlyn did have one request for them — that they not go on "The Ellen DeGeneres Show" for this specific reason.
Caitlyn Jenner's feud with Ellen DeGeneres started in 2015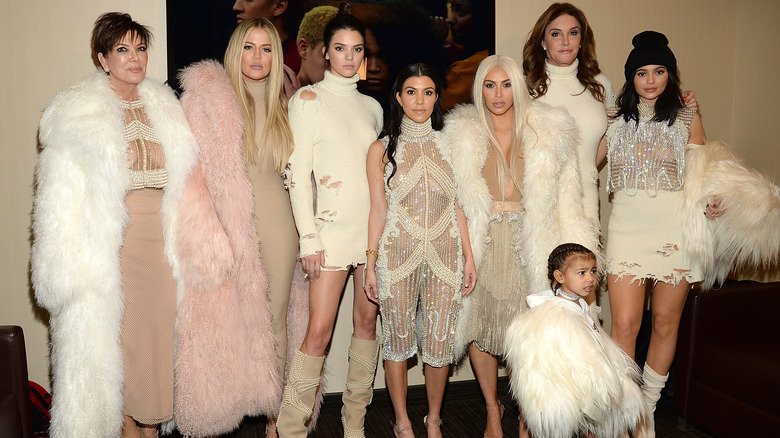 Kevin Mazur/Getty Images
In a deleted scene from Caitlyn Jenner's time on "Big Brother VIP," she revealed she had a really big issue with members of the Kardashian-Jenner family appearing on "Ellen." The Olympian even almost enlisted her ex-wife, Kris, to ensure that none of them planned an appearance. "I thought, 'Maybe I should call Kris [Jenner] and say, 'Kris, why don't you just ban any of the kids being on "Ellen"?' but I didn't," she revealed.
Even though there's definitely been loads of loads of controversy revolving around Ellen DeGeneres, that was not the reason why Caitlyn wanted her family members to exclude themselves from the talk show. In 2015, Caitlyn appeared as a guest on "The Ellen DeGeneres Show," where she was asked about her views on same-sex marriage. At first, she explained, "I'm older than most people in the audience. I kind of like tradition, and it's always been a man and a woman, and I'm thinking 'I don't quite get it,'" Caitlyn said. However, she also mentioned on the show that her views were not the same as before. "I don't ever want to stand in front of anybody's happiness," she said, noting she is "okay" with same-sex marriage.
After the interview, DeGeneres went on Howard Stern's radio show and mentioned that Caitlyn "still has a judgment about gay marriage." Caitlyn said in her "Big Brother" interview that DeGeneres' comments "absolutely burnt my a**" in the media, which made Caitlyn return the favor by getting "really tough on her" in the media as well. Yikes!