What Caitlyn Jenner's Relationship With Khloe Kardashian Is Like Today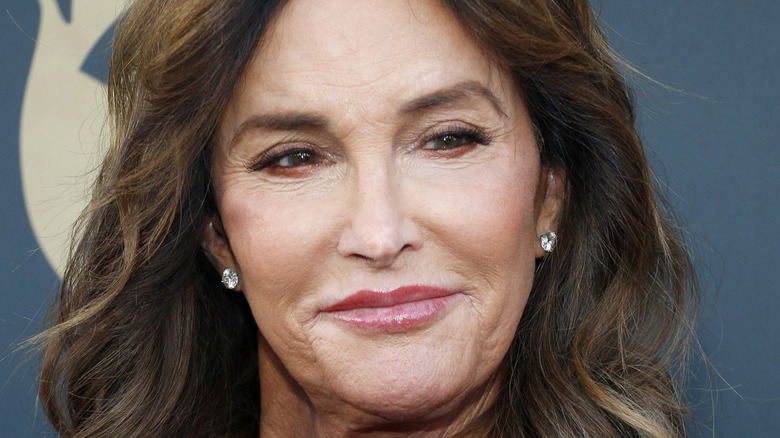 Shutterstock
While America's most famous reality family generally has their life on full display, sometimes it is hard to keep up with them. The Kardashian/Jenner clan is fairly open when it comes to discussing issues amongst each other, but it seems as if the dynamics are constantly changing. One day Kim and Kourtney Kardashian are best friends, the next Kourtney and Khloé Kardashian are — but one family member which is often brought into question is the somewhat estranged Caitlyn Jenner.
Ever since Caitlyn's divorce from Kris Jenner and subsequent transition in 2015, her familial ties have been somewhat strained. And now with the former Olympian busily running for governor of California, it's possible such relationships may be pushed even further on the back-burner. 
During a 2017 interview with U.K. television personality Piers Morgan, Caitlyn said she was still close with biological kids Kendall and Kylie Jenner, but had "lost all relationship" with ex-wife Kris and her step-children, per Grazia. "I don't talk about that side of the family, I spent 23 years of my life with those kids – it's difficult to talk about it, terribly terribly sad," she said. At the time, she told Morgan she hadn't talked to most of them in months and Khloé for "two years."
While Caitlyn hasn't shed much insight on them since then, Khloé recently gave fans an update on their relationship during the final season of "Keeping Up with the Kardashians." Suffice to say, it doesn't give us much hope of a family reunion any time soon.
Khloe Kardashian revealed she talks to Caitlyn Jenner 'every blue moon'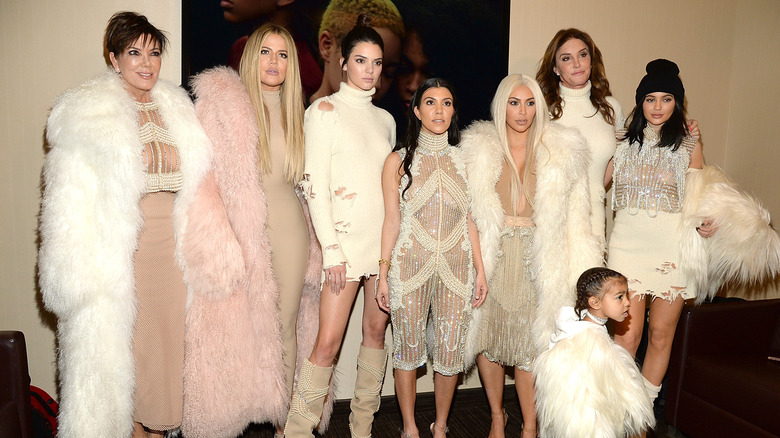 Kevin Mazur/Getty Images
Khloé Kardashian has been critical of her step-parent ever since Caitlyn Jenner told Vanity Fair back in 2015 that Kris Jenner had "mistreated her." Less than a year later, Khloé spoke out about Caitlyn's interview during an episode of "Keeping up with Kardashians," revealing she was upset that she wasn't supportive, per Cosmopolitan.
"I said, 'You jumped that ship as soon as you did Diane Sawyer and attacked my mum,' and instead, [she] tells me to 'get a life' and to 'shut up,' and I'm like, 'You shut up and you get a f**king life,'" Khloé claimed. While she had some harsh words about Caitlyn five years ago, it seems as if things have settled ... only slightly.
In a recent episode of "Keeping up with the Kardashians," Kim Kardashian told Khloé that Caitlyn had been trying to get in contact with her and Kris for business ideas. Kim said while she talks to Caitlyn "every once in a while," Khloé revealed she does so "every blue moon." "I talk to [Caitlyn's friend] Sophia [Hutchins] very seldom and Cait probably every blue moon. It's just because we're busy, it's COVID. There's no beef," she said.
As for her mom, Khloé suggested the pair won't be reconciling any time soon either, saying, "I feel like that whole dynamic has been through so much. It's taken mom a really long time to get to where she is now emotionally. I don't know if mom has any more to give."