Is Tori Spelling Really Planning To File For Divorce?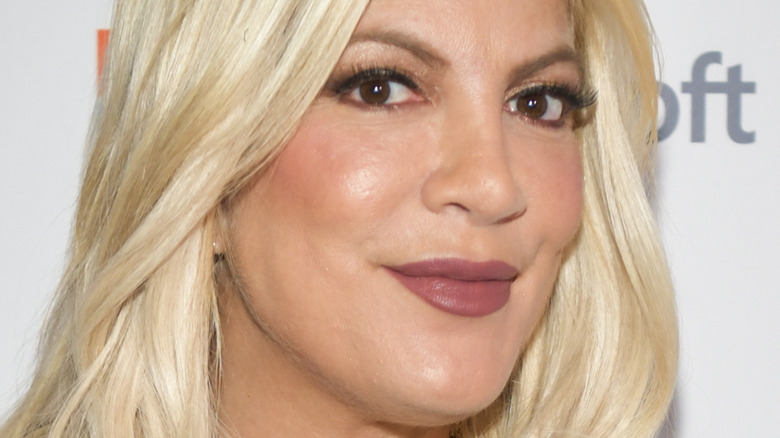 Rodin Eckenroth/Getty Images
Tori Spelling is a television star best known for her role as Donna Martin in the drama series, "Beverly Hills, 90210." She is also the author of a number of memoirs, including "Uncharted TerriTORi" and "Spelling It Like It Is." Her autobiography, "sTORI TELLING," even rose to the top of the New York Times Best Seller list. The daughter of famous TV producer Aaron Spelling is often in the news due to the tumultuous nature of her marriage to fellow actor Dean McDermott. The two met in 2005 and married in 2006. Over the course of their marriage, they have dealt with many ups and downs, including Dean's affair, financial troubles, and extended family drama, per US Weekly. They also share five children: Stella, Hattie, Liam, Beau, and Finn.
Rumors that the duo would split up have been circulating on and off since 2010 when fans of their reality show, "Tori & Dean: Home Sweet Hollywood," witnessed them fighting, reports US Weekly. However, the couple was always able to pull through and make up after every hiccup. Unfortunately, it seems that their ability to bounce back might have expired. Earlier this month, Page Six reported that Tori was spotted moving boxes from a car into a private home, while in recent months, she has been seen on more than one occasion without her wedding ring. These sightings have naturally spurred on divorce rumors. But is the reality television star finally planning on divorcing her husband of 15 years?
Tori Spelling is 'ready for a fresh new start'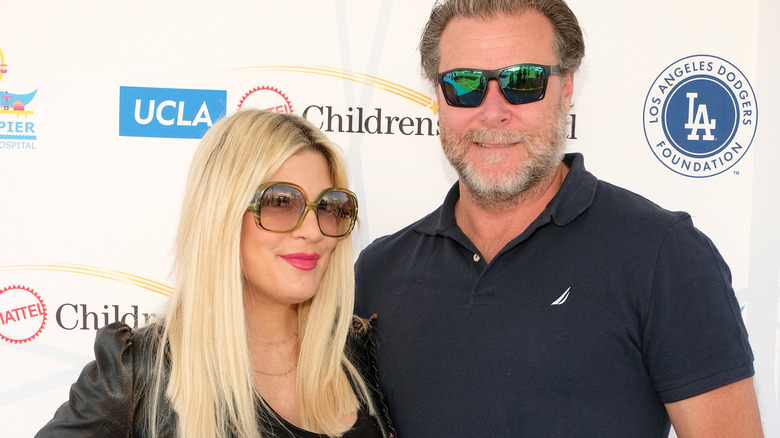 Sarah Morris/Getty Images
A source close to Tori Spelling confirmed on November 24 that the television star is, in fact, planning on filing for divorce from her husband, Dean McDermott, according to E! News. The source told the publication that, "The marriage is over and has been for a very long time now," adding that Tori has been "meeting with her lawyers to work it all out ..." The reason Tori has not yet jumped into filing for divorce, despite the couple no longer sleeping in the same bed, is because "[she's] ready for a fresh new start but is trying to be strategic about it."
A second source spoke to US Weekly this past week about the state of Tori and Dean's marriage, painting an even bleaker picture of the couple's demise. The insider revealed that the couple "can't stand to be around each other" due to the "tension" that has accumulated between them. Although Tori and Dean are "not in a healthy place," they are planning on prioritizing the needs and well-being of their five children. The source emphasized, "No matter what [happens], their kids will come first and always be their number one priority."
It seems that Tori herself isn't quite ready to speak out on the topic of her potential divorce. During an October appearance on "The Wendy Williams Show," Tori stated firmly that she wasn't "going to answer" any questions about the state of her marriage (per Page Six).