Milo Ventimiglia Reveals His Inspiration For His Role On This Is Us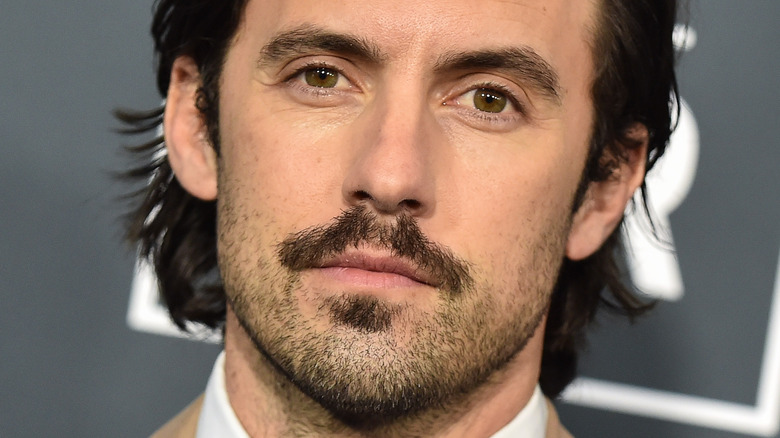 DFree/Shutterstock
Anyone who says there's no such thing as the perfect father has probably never seen a single episode of "This Is Us." The NBC family drama, which follows the lives of the Pearson family, showcases how much of an impact one family member can have, even long after they're gone. In the show's case, it's the family's patriarch Jack Pearson — played by the inimitable Milo Ventimiglia — who makes viewers finish up a box of tissues practically every episode.
Jack Pearson is a man who genuinely loves his wife and kids. And, while that is the bare minimum, the way he shows concern for his family can be felt by audiences everywhere. "I definitely feel that people are connecting to him. They want him to be their husband and their father, and their best friend," Ventimiglia told Awards Daily of why he thinks his character is so beloved. "I think it's beautiful when you can see that on TV, and you can aspire to want that or to be that," Ventimiglia added. "People say my character has raised the bar for husbands out there. I think when we do make that commitment to be a husband or father, there's a lot that's asked of us. Hopefully, we all rise to the occasion and do what Jack would do."
Ventimiglia, who is still single, is not a father by any means in real life, but his character has managed to top various Best Fathers on TV lists thanks to the person from whom he draws his inspiration.
Milo Ventimiglia looked to his own family for inspiration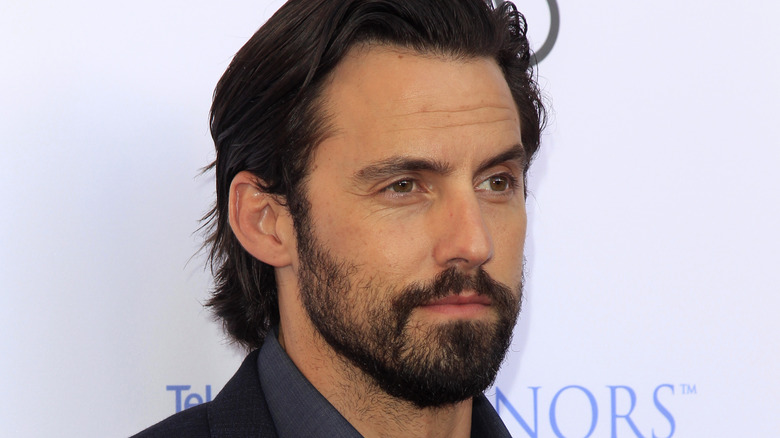 Kathy Hutchins/Shutterstock
Character building is no easy feat. Doing extensive research, hunting for real-life references, and embodying the character's motivations are only some of the things involved in bringing a scripted character to life. But for Milo Ventimiglia, he did not have to look hard to find the inspiration behind Jack Pearson. He only had to look to his own family. For Jack, Ventimiglia's inspiration is his own father, Peter.
"I feel like Jack has the same heart as my father," Ventimiglia revealed to Interview. "I try and reflect a lot of how I was raised by my father in the character that I'm playing now in being a dad... You gotta be strong for these kids. You also have to be fun and teach them all the lessons, not just one, or two, or three."
Aside from pulling inspiration from his real-life experience being raised by such a supportive father, Ventimiglia shared that he also has a visual representation of his dad in his trailer to get him into character. "I'm in my trailer right now, and in it I have a photograph of my dad and I when I was about 3 years old, and above it, it says 'Be a good father' and below it, it says 'Be a good husband,'" he explained. "It's really simple — really simple, easy things to look at right before I walk out of my trailer."
Milo Ventimiglia loves playing Jack Pearson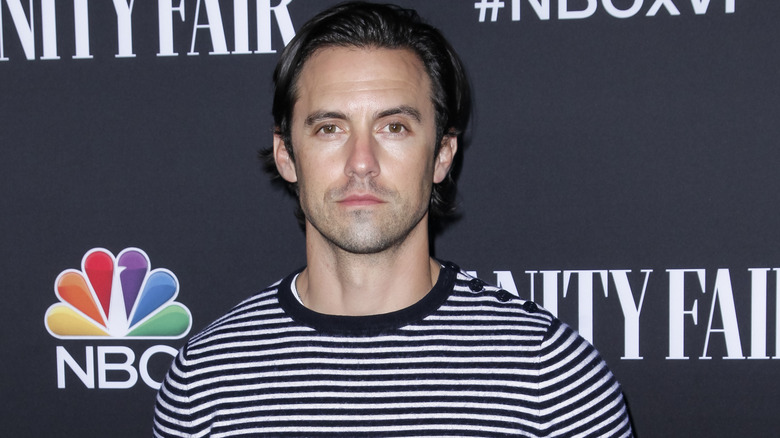 Tibrina Hobson/Getty Images
Another reason why Milo Ventimiglia makes for such a believable father is that he genuinely loves the Jack Pearson character. He said that, while he's aware that Jack isn't perfect, the intentions behind his actions are pure. "What I love about him is, his intention is always good. It's always honorable. It's just sometimes misdirected, given feelings of hurt, or feelings of separation from his wife, or things he can't control," he told People. "There are those challenges as a man, as a human being, where sometimes you're going to cross over a line, or step outside of that line, of that path that you walk... He's human."
But Ventimiglia also admitted that Jack is almost impossible to live up to. "He's a hard man to live up to for myself, for husbands around the world, for fathers around the world," Ventimiglia told The Hollywood Reporter. "I get a lot of bereavement for people who are like, 'Man you're ruining my marriage.' Everybody sees Jack and they're like 'I got to be Jack.'"
However, Ventimiglia has a piece of advice to every father out there who is disappointed that they can't be like Jack: "Just be yourself," he said. "You can truly impact your wife, your family, your community, whatever you choose to put your positivity towards.'"