What You Probably Never Noticed About Megan Fox's Thumbs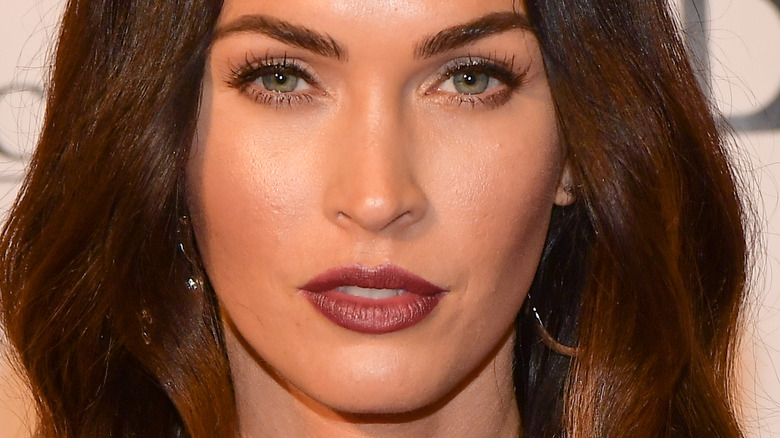 Matt Winkelmeyer/Getty Images
Megan Fox has long been viewed by many as someone akin to physical perfection (not a weightless burden, we're sure). Crowned the "Sexiest Woman in the World" in 2008 by both GQ and FHM's reader poll (via Reuters), Fox quickly became synonymous with words like "beautiful" and "sexy" after her breakout role in 2007's "Transformers." "Megan Fox is the deserving winner of this year's FHM title. She's young, she's hot, she's a rising star and ... [s]he's got a great future ahead of her," FHM Online U.S. Editor JR Futrell said in 2008.
Fox has discussed making peace with her sex symbol status numerous times. In a 2009 Elle interview, she expressed an all-too-common desire to have all facets of herself seen and appreciated. "I have a pretty amazing personality, and I'm pretty intelligent. Don't just write me off as a pinup," Fox remarked, adding, "It's the same old bulls*** struggle that everyone who's ever been on the cover of a men's magazine complains of having. My situation is not a new one."
So widespread was the apparent pigeonholing of Fox for her looks that Diablo Cody, screenwriter of Fox's 2009 horror-comedy "Jennifer's Body," revealed in a 2019 Entertainment Tonight sit-down with Fox that she once received an email from a studio exec instructing her to market the movie on three simple words: "Megan Fox hot." Classy. So for all her exalted beauty, why are Fox's thumbs pointing to the old adage, "nobody's perfect"? 
Megan Fox thinks her mom's to blame for her thumbs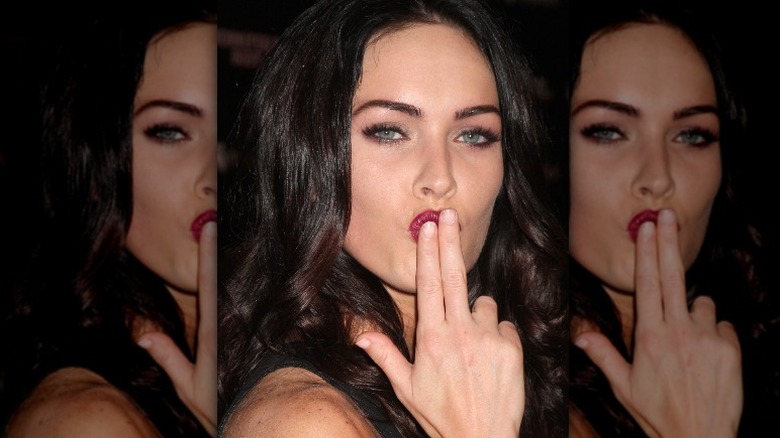 carrie-nelson/Shutterstock
Unless you have really zoomed in on photos of Megan Fox, you might not know the actor has a condition called brachydactyly, or as it's colloquially known, "club thumbs" (Fox has one such thumb on her right hand). Per Healthline, individuals with brachydactyly often bear abnormally shortened fingers and toes due to shorter bones. Although the disorder is usually inherited, Dr. Steven Bendner, a hand surgeon at Beth Israel Medical Center, explained (via the New York Daily News), that "it could also have been caused by frostbite, or it could have been an injury to the growth plate in childhood." Luckily, Fox and many others carry no health risks.
The "Jennifer's Body" star is also able to open up about her uniquely shaped extremity with light-heartedness. In a 2012 appearance on "The Tonight Show with Jay Leno" (via Suggest), Fox revealed that while she had cut sushi (due to its mercury content) out of her pregnancy-friendly diet at the time, her mother reportedly ate tuna regularly while she was pregnant with her. As Fox told host Jay Leno, "I was wondering if that was what happened to my thumbs. They're weird, and they're really fat, and there's like a weird knuckle."
Fox's "weird knuckle" has had one positive side effect, though — body confidence for others. As one woman tweeted, "I love when people make fun of my thumbs. Megan Fox has club thumbs and she's known as the sexiest woman alive." 
Megan Fox thinks she's too short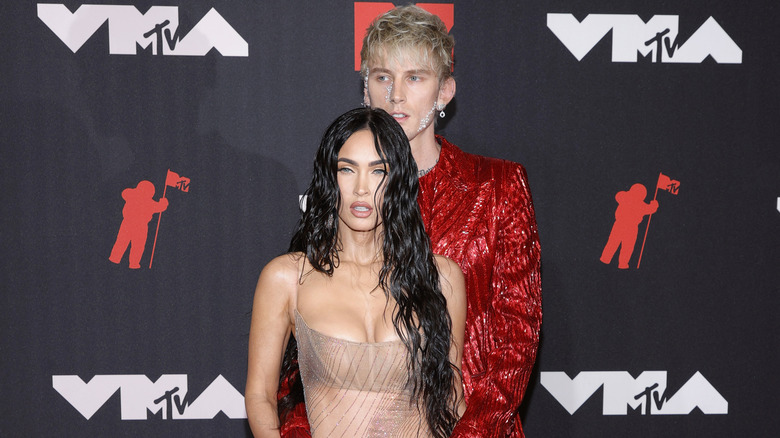 Jason Kempin/Getty Images
"Club thumb" or not, Megan Fox is undeniably high up on the looks spectrum. Nevertheless, the actor has often spoken out about her body image issues. "I have body dysmorphia. I have a lot of deep insecurities," Fox shared in October's British GQ Style. "We may look at somebody and think, 'That person's so beautiful. Their life must be so easy.' They most likely don't feel that way about themselves."
Fox also went into further blunt detail about her looks in a 2009 Rolling Stone interview (via the New York Daily News). "I see what I look like, but there are things that I like and things that I dislike," Fox said. "My hair is good. The color of my eyes is good, obviously. I'm too short. But overall, I'm not super excited about the whole thing." Fox also linked her self-image to her overall self-esteem, telling Rolling Stone (via the Daily News), "I never think I'm worthy of anything. I have a sick feeling of being mocked all the time. I have a lot of self-loathing."
As shocking as these confessions from Fox may be, the actor insisted that these thoughts have been with her for a long time. "I was never the beautiful girl in my school," she said in 2011 (via Yahoo! News). "I had braces and I dyed my hair orange. I was not the popular girl." Clearly, Fox is just more living proof that there's something to be said for late bloomers.