The Queen Has Something To Say To The New President Of Barbados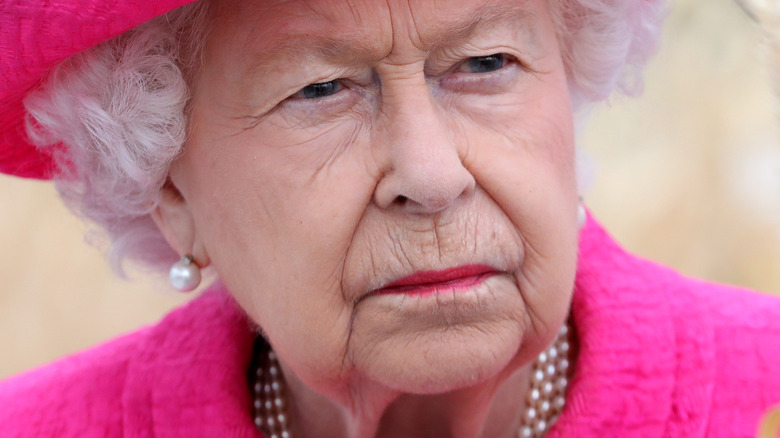 Chris Jackson/Getty Images
Barbados officially removed Queen Elizabeth as their Head of State on November 30, and Her Majesty is now speaking out. 
Barbados' departure as a Commonwealth Realm comes 55 years to the day that the country declared independence from British rule. Initially colonized by the British in the 1600s (via Al Jazeera), the roots of slavery and racial injustice run deep in the veins of the island nation. It took three centuries for the country to finally break free from British rule in 1966, and over half a century more to dispel the monarchy.
The landmark decision will now see Barbados transition into a republic in light of the queen's ousting. Ushering in a new era for the nation, Barbadian poet Winston Farrell told ceremony goers during a November 29 Bridgetown celebration, "Full stop this colonial page," adding that "Some have grown up stupid under the Union Jack, lost in the castle of their skin" (via Al Jazeera). "It is about us, rising out of the cane fields, reclaiming our history," the poet further continued. "End all that she mean[s], put a Bajan there instead."
As Barbadians now celebrate their newly-restructured government sans the monarchy, Queen Elizabeth is now making her voice heard on the matter.
Queen Elizabeth extends her 'warmest good wishes' to Barbados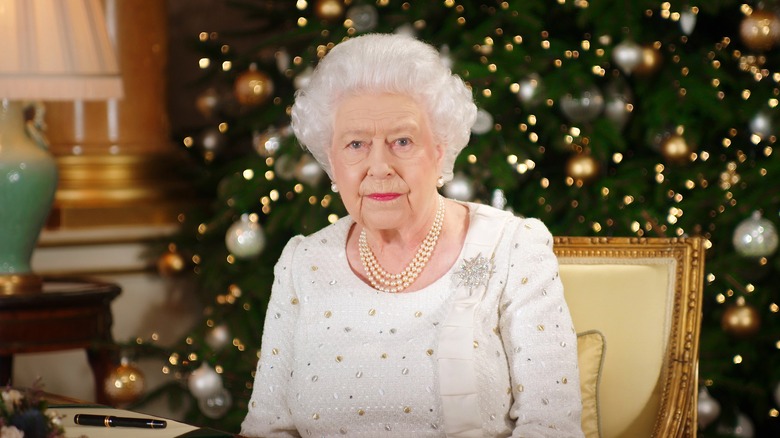 Handout/Getty Images
Though she is no longer Head of State for Barbados, there are no sour grapes on Queen Elizabeth's end. After dealing with a plethora of health issues in the past month — from spending the night in a hospital to spraining her back — Queen Elizabeth has fallen back from public duties for the time being. With son Prince Charles on hand to represent her in person in Barbados, the queen instead issued a congratulatory statement to the island.
"[O]n this significant occasion, and your assumption of office as the first President of Barbados, I extend my congratulations to you and all Barbadians," the queen prefaced her statement (via Royal Central). "I first visited your beautiful country on the eve of independence in early 1966 and I am very pleased that my son is with you today," she continued. "Since then, the people of Barbados have held a special place in my heart."
Though Barbados is now a republic, it still remains a part of the Commonwealth of Nations, to which Queen Elizabeth notes "is also a source of great satisfaction" and that she looks "forward to the continuation of the friendship between our two countries and people." She ultimately concluded, "[A]s you celebrate this momentous day, I send you and all Barbadians my warmest good wishes for your happiness, peace and prosperity in the future."