Chris Cuomo's Scandal Sparks Uncomfortable Debate On The View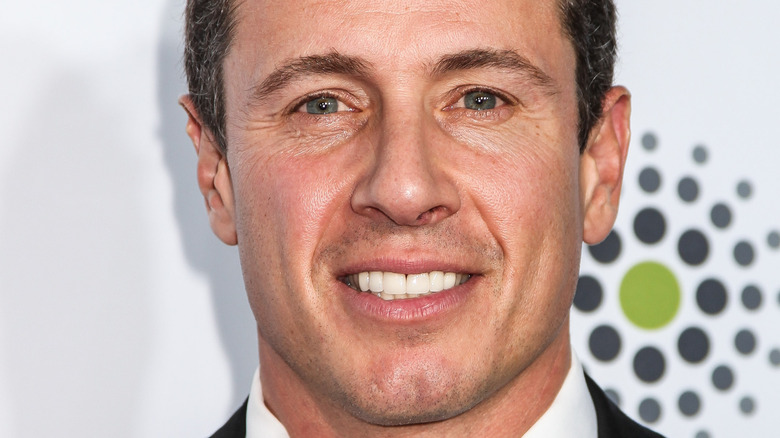 Miro Vrlik Photography/Shutterstock
When former New York Governor Andrew Cuomo resigned in August amid a sexual harassment scandal, his brother, CNN anchor Chris Cuomo, took to the air to break his previous silence on the predicament. "I said point blank, I can't be objective when it comes to my family," Chris said. "So I never reported on this scandal. And when it happened, I tried to be there for my brother." He went on to say, "I'm not an advisor. I'm a brother." But newly released documents by New York's Attorney General are showing that that may not have been the case.
CNBC reports that Chris wrote statements for his brother to use as the stories came out, as evidenced in one text to the former governor's top aide, Melissa DeRosa: "Please let me help with the prep." He also supposedly used his media connections to warn his brother's administration about upcoming reports regarding the sexual harassment scandal, one time texting DeRosa, "I have a lead on the wedding girl," in reference to Anna Ruch, who alleged that Andrew attempted to kiss her at a wedding. Chris admitted as much to investigators, saying, "I would – when asked, I would reach out to sources, other journalists, to see if they had heard of anybody else coming out."
CNN announced it would conduct a "thorough review" of Chris' conduct. Meanwhile, the ladies of "The View" conducted a review of their own.
One co-host has personal ties to the Cuomos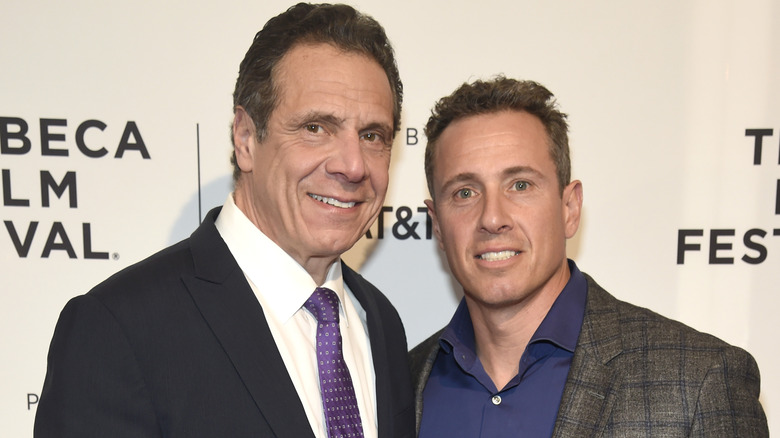 Kevin Mazur/Getty Images
The co-hosts of "The View" discussed the situation between Chris Cuomo and Andrew Cuomo on November 30, and it got a little uncomfortable, as some of them have direct connections to the family. "I like Chris, I know the family, I know [his mother] Matilda," said Joy Behar. "I think he's in a little bit of trouble here. Guest host Jane Coaston replied, "I think he's in a lot of trouble. If he were reporting on this about someone else, he'd be saying, 'That person should be fired.'" Behar continued to let Chris off the hook, saying she would not "be judge and jury of the guy" as she "understand[s] the inclination to help your brother ..." But she did express her disapproval at using his position of influence to do so. "I don't think that that's kosher, frankly," she said.
The debate then shifted to the question of legality. Lawyer Sunny Hostin said she didn't think Chris' actions were illegal, but she did not exactly find them ethical either. Whoopi Goldberg agreed, calling his actions "ethically questionable." However, she also noted, "If my brother was in trouble, I don't know how far I would go."
Sara Haines called for CNN to hold Chris accountable and fire him, saying CNN needs to proclaim, "'We won't stand for unethical behavior on our watch'" and lead by example. Coaston agreed, calling the situation "an abuse of power."