Shia LaBeouf Sued For $5 Million In Damages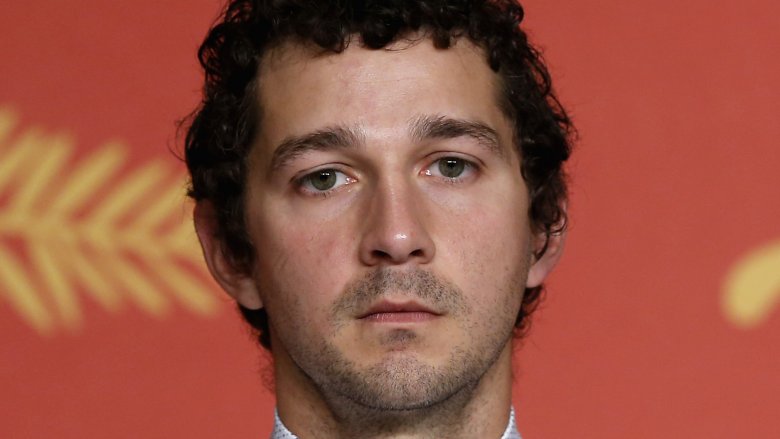 Getty Images
The Transformers star is facing some serious charges after a lawsuit was recently filed against him.
According to The Hollywood Reporter, David Bernstein, bartender at Jerry's Famous Deli—a bar attached to Pinz Bowling Alley—is suing Shia LaBeouf for $5 million in damages, accusing the 30-year-old actor of assault and defamation. "[LaBeouf] yelled at plaintiff and appeared ready to physically confront him after plaintiff refused to serve him a drink because [LaBeouf] appeared to be intoxicated," Bernstein's lawyer said in a statement obtained by THR.
The incident, which occurred on April 5, 2017, was well-documented by, presumably, a nearby patron, who recorded the ordeal and shared it with TMZ. In one clip, LaBeouf can be seen being escorted out of the establishment, yelling, "We're not in Tennessee, you f*****g racist!" According to Page Six, the fight started after the bartender refused to serve drinks to LaBeouf and his wife, Mia Goth.
The lawsuit claims that, during the altercation, LaBeouf "quickly proceeded around the corner of the bar and entered the bartender well area... while yelling at the top of his lungs and appeared ready to physically confront Mr. Bernstein." It also alleges that Bernstein, who used a Grey Goose bottle to reportedly scare off LaBeouf, was "fearful of an imminent attack."
As a result of LaBeouf's behavior, Bernstein, according to the lawsuit, "experienced significant emotional distress, anxiety and fear."
Bernstein's attorney also alleges that Bernstein has since faced "significant embarrassment and ridicule" after video of the incident circulated online and claims that Bernstein has been referred to as "the racist bartender" by LaBeouf's fans.
However, LaBeouf's lawyer, Brian Wolf, tells People that Bernstein's accusations are "baseless." "The statements attributed to Shia forming the basis of the action do not remotely constitute 'defamation'. The case is little more than an effort to harass our client," Wolf stated. "We will vigorous defend and seek dismissal of this frivolous action and will seek recovery of all attorneys fees and costs from the plaintiff."
The bad publicity from his altercation with Bernstein likely won't do LaBeouf any favors in Hollywood, as his career has already been reportedly suffering for years.