Neil Patrick Harris Wishes Husband David Burtka Happy Birthday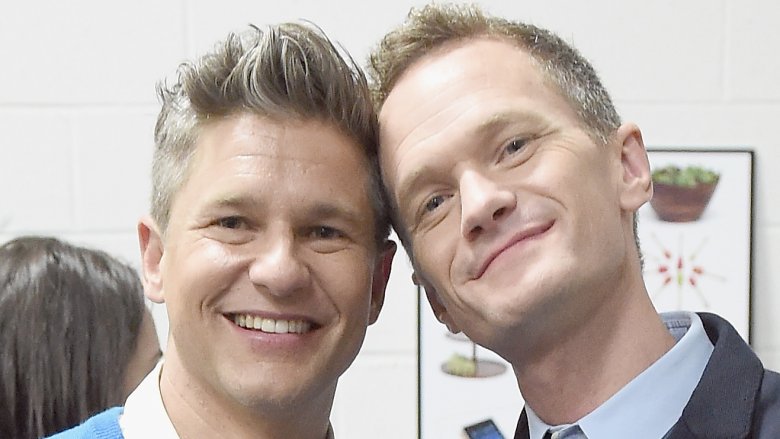 Getty Images
From their social media presence alone, we all know Neil Patrick Harris and David Burtka are total #RelationshipGoals—but Harris' birthday message to his husband may just be his sweetest post yet!
On Monday, May 29, 2017, the Series of Unfortunate Events star took to Instagram to celebrate Burtka's 42nd birthday. He shared a photo of his partner surrounded by their adorable six-year-old twins, Gideon and Harper, in the candle-lit glow of a delicious-looking cake.
"Happy Birthday, David. You're the most glorious husband/father/person I've ever had the pleasure of knowing," Harris gushed in the heartfelt caption. "My love and appreciation for you is immeasurable. May this be your best year yet! Xoxo." Talk about aww-worthy!
The cute pair are known to share their family lives, relationship milestones, and holidays with the world via social media. In June 2016, Burtka posted a loving snapshot of the happy family celebrating Harris' 43rd birthday. "Happy Birthday lunch with @nph," the Broadway actor wrote. "I love eating my way through life with you! You complete me!!"
And in early April 2017, the two celebrated their 13th anniversary, commemorating the special occasion with beautiful pictures and loving notes online. Burtka posted a photo of Harris casually leaning against a wall. "Yesterday was mine and @nph 13th year anniversary!!" he wrote. "Thank you Neil for being compassionate, adventurous, and an all around fantastic man. I love you more than ever." 
Meanwhile, Harris' Instagram featured a silly photo of his husband with their son Gideon, both caught in a fit of laughter. "Thirteen years and one day ago, I crossed paths with the guy on the left," the former Doogie Howser, M.D. star wrote. "The adventures have never ceased. The love has never waned. The gifts are never ending (the guy on the right, e.g.). Happy Anniversary, @dbelicious. You're the best."