Piers Morgan Has An Extreme Message For Meghan Markle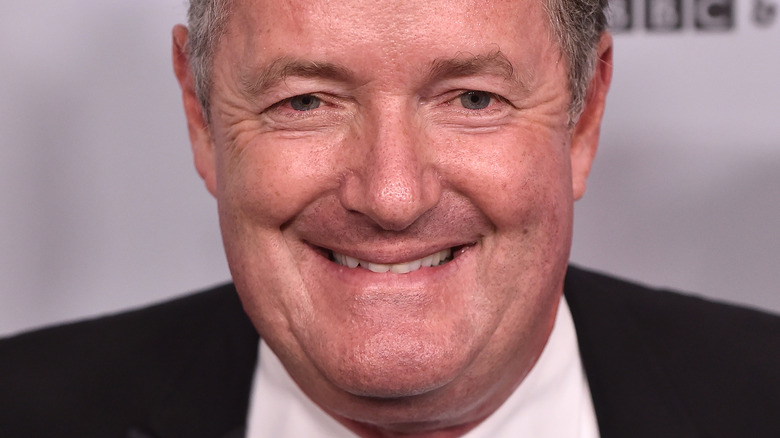 DFree/Shutterstock
Piers Morgan has made it no secret that he and Meghan Markle have gone from friends to frenemies to enemies in a very short matter of time. The British television personality claims that he and the former Hollywood star were quite friendly before she allegedly ghosted him during the same time that she met and began her relationship with Prince Harry. He even expressed his disappointment over what had happened between them in a column for the Daily Mail back in 2018: "At this point, I was indeed labouring under the massive misapprehension that we were friends. I was wrong. She met Prince Harry at the dinner that night, went on a solo date with him the next night, and I never heard from her again. Not a word. I'd been ghosted."
While Meghan herself has not said one word about her supposed relationship with Morgan, the former "Good Morning Britain" host hasn't wasted any of his time slamming the Duchess of Sussex on any given occasion or dissing her with his harsh criticism. However, sometimes he'll offer a backhanded compliment, like when he sarcastically thanked Meghan for being "great for his career." But Morgan's latest criticism of Meghan might be more extreme than anyone has ever heard from him before.
Piers Morgan brands Meghan Markle as a "devious manipulative piece of work"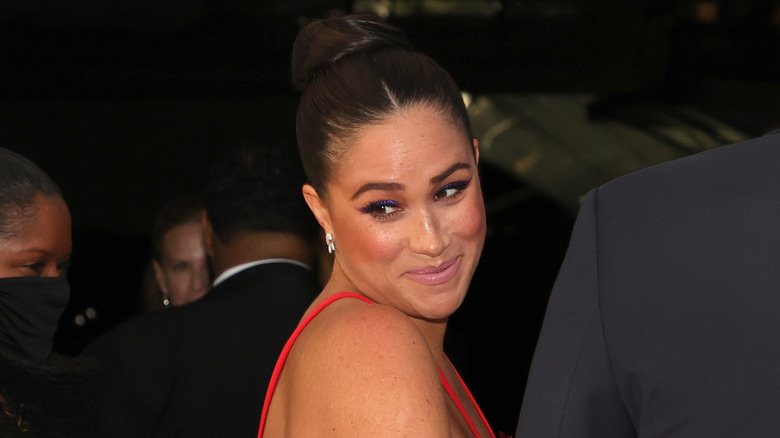 Dia Dipasupil/Getty Images
The Mail on Sunday once again lost their appeal in their privacy case over the use of a letter that Meghan Markle wrote to her father, Thomas Markle, Sr. The Court of Appeal in the U.K. upheld a previous ruling that said the publication of that letter was unlawful and that it had breached the Duchess of Sussex's privacy, according to NBC News. Soon after the ruling, Meghan was quick to release a statement that said it was a "victory not just for me, but for anyone who has ever felt scared to stand up for what's right." 
Needless to say, it didn't take very long for Piers Morgan to react to the second ruling in yet another column for the Daily Mail. But this time his criticism of the duchess is more extreme than what he's previously said about her. Citing claims that suggested Meghan suspected her letter would be published — and that is the reason why she referred to her father in it as "daddy" — Morgan wrote, "Put your gloating champagne away, Princess Pinocchio – the court of public opinion now knows you're a fork-tongued devious manipulative piece of work who only wants to protect your privacy so you can sell it."
But then again, this isn't the first time that Morgan has dubbed Meghan "Princess Pinocchio," according to Page Six. No word on what Meghan's nickname is for Morgan behind closed doors, too.