The Real Meaning Behind It'll Be Okay By Shawn Mendes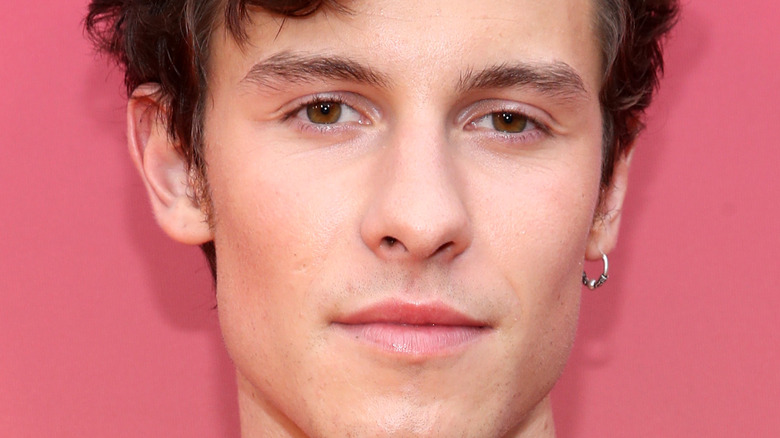 Randy Shropshire/Getty Images
Shawn Mendes is back and breaking our hearts on his latest song, "It'll Be Okay." The Canadian singer teased the new track with a snippet on his Instagram prior to the song's release on December 1.
The surprise release from Mendes comes off the heels of his very public breakup with longtime girlfriend Camila Cabello. Mendes and the former Fifth Harmony star parted ways in November after about two years of dating, People reported. The couple revealed their devastating news with a joint statement on their Instagram Stories. "Hey guys, we've decided to end our romantic relationship," Mendes and Cabello announced (via BuzzFeed), "but our love for one another as humans is stronger than ever. We started our relationship as best friends and will continue to be best friends."
And with Mendes' latest musical offering, it seems as he dives deep into his breakup with the "Cinderella" actor. You only have to listen to the lyrics and hear Mendes' powerful delivery to totally get your feels with "It'll Be Okay."
Shawn Mendes sings about a devastating breakup on It'll Be Okay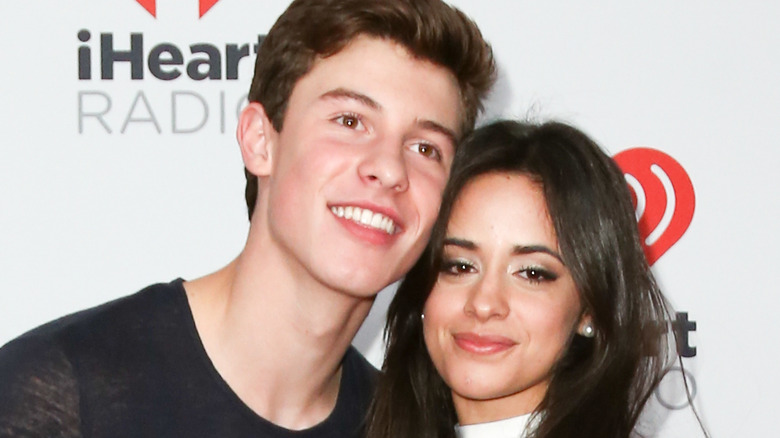 Debby Wong/Shutterstock
Long before "It'll Be Okay," Camila Cabello was Shawn Mendes' muse for love songs. On his Netflix documentary "In Wonder," Mendes revealed that all the romantic tracks on his 2020 album were about his "I Know What You Did Last Summer" collaborator. "My song comes on the radio or something and I'm like, 'Everything's about you. They're all, they have always been about you,'" the singer said (via Elle) about a conversation he had with Cabello.
Though he never references Cabello by name on "It'll Be Okay," it certainly seems like Mendes was inspired by the "Havana" singer and their breakup, as the song's lyrics depict the slow, sad ending of a fizzling relationship. "Are we gonna make it? / Is this gonna hurt? Oh, we can try to sedate it / But that never works," Mendes sings of his partnership on the rocks.
The "Treat You Better" singer was once open about the future he hoped to share with Cabello. When asked by Entertainment Tonight if the couple planned to get married, Mendes said there was "absolutely" talks of an engagement. "I think when you know, you know," he told the outlet. "I know we're really young, so i don't want to jump insanely fast but I think when you find your person, you feel, and you know you've found your person."
Mendes addresses the harsh reality of losing his person on the song. "The future we dreamed of is fading to black... Oh, thеre's nothing more painful," he sings.
Shawn Mendes moves on from the breakup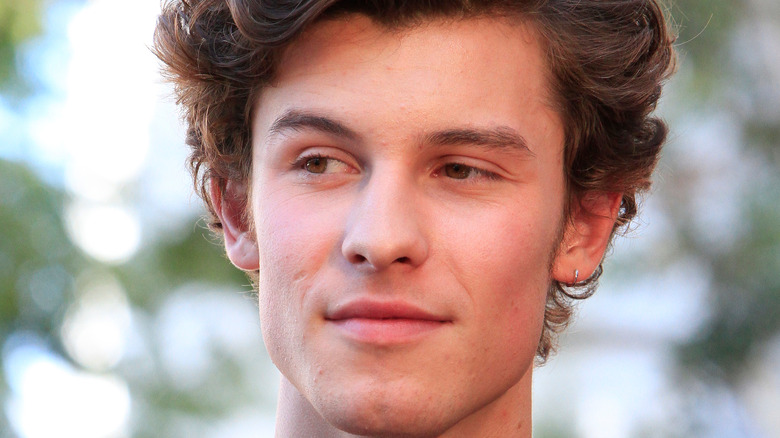 Kathy Hutchins/Shutterstock
Ultimately, Shawn Mendes reassures himself and his one-time lover that "It'll Be Okay." E! Online reports the once-dreamy romance between the stars got "stale" and that Mendes was the one to initiate the mutual split. But on the track, Mendes reiterates his strong bond with Cabello regardless of their relationship status, singing: "If you tell me you're leaving, I'll make it easy / It'll be okay / If we can't stop the bleeding / We don't have to fix it, we don't have to stay / I will love you either way / Ooh-ooh, it'll be oh, be okay."
While Mendes is known for his John Mayer-esque love songs, the singer has also spoken about his experience writing songs about tough subjects. "Writing love songs is the easy part," Mendes told The Fader in 2016. "Writing the songs that are about life and the things that actually happen to you is the hard part. It's hard to dig into that second part of your brain and be like, 'What happened to me? What's really affected me, either in a bad way or a good way?'" 
With his history of honest lyricism in mind, it seems like Mendes is responding to his breakup with Cabello the best way he knows how: through his music.