Kendall And Kylie Jenner Reportedly 'See Both Sides' Of Kris And Caitlyn's Feud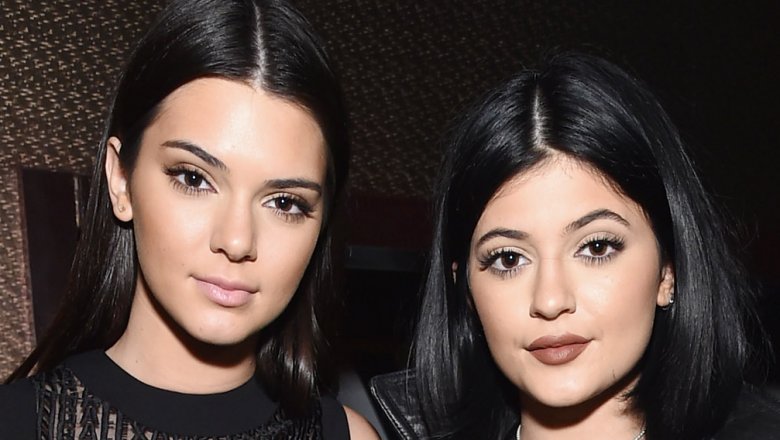 Getty Images
It can't be easy seeing your parents fight—especially in an overblown public feud—but Kendall and Kylie Jenner are taking it all in stride.
The famous sisters are reportedly remaining neutral as Kris and Caitlyn Jenner continue to argue over claims made in the latter's memoir, The Secrets of My Life. 
A source exclusively told Us Weekly, "Kylie and Kendall love their dad but understand why their larger family would feel the way they feel. They see both sides of it. They're adults, they have their own homes, so they have their own separate relationships with Caitlyn." The insider also alleged, "Kris wants her daughters to have a relationship with their father."
As Nicki Swift previously reported, Caitlyn, 67, slammed ex-wife Kris, 61, in her new book, claiming that Kris always knew about her gender identity. And in an episode of Keeping Up With the Kardashians, the "momager" hit back. "None of it makes sense. Everything she says is all made up," Kris stated. "Why does everything have to be that Kris is such a b**** and an a**hole?"
But while Kendall, 21, and Kylie, 19, are on good terms with both parents, the same cannot be said for their older Kardashian siblings, who have taken to defending their mom. 
During an appearance on The Ellen DeGeneres Show in late April 2017, Kim Kardashian said, "My heart breaks for my mom, you know, because I feel like she's been through so much and [Caitlyn is] promoting this book and she's saying all these things." She added, "I don't think it's necessary and I just feel like it's unfair, things aren't truthful."
Around the same time, Caitlyn disclosed on Andy Cohen's SiriusXM show that Khloe Kardashian hasn't spoken to her in nearly two years. "She doesn't want to talk to me," Caitlyn said.  
Despite all of this, Us Weekly's source remained adamant: "Caitlyn's issue with Kris, Kim, Khloe and Kourtney will not affect Caitlyn's relationship with Kylie and Kendall: they will always have a relationship with their dad."