Did Grimes Just Shade Elon Musk With Her New Song?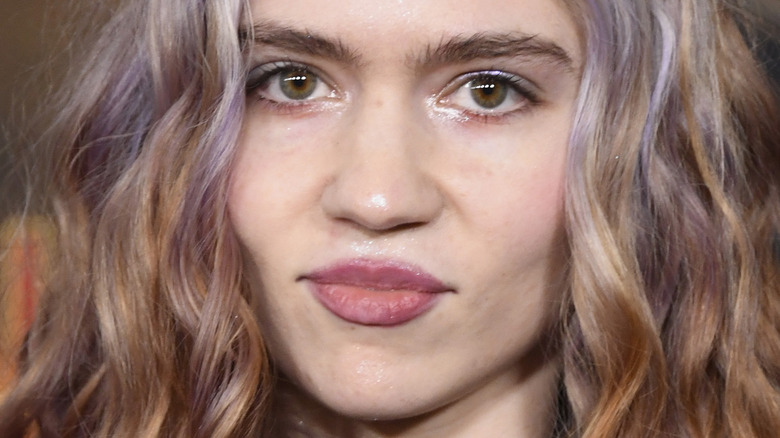 Frazer Harrison/Getty Images
Electro-pop musician Grimes may have taken shots at her ex Elon Musk on her latest song, "Player of Games." Grimes, 33, and Musk, 50, share son X Æ A-12 — or "Baby X" — who was born in May 2020. Grimes, who was born Claire Boucher, has previously opened up about her experience becoming a mother. "I think having a baby was a big kind of like rebirth for me, like artistically," she told Vogue ahead of the Met Gala. However, she added that she doesn't "identify with" the word mother, explaining that X calls her Claire. Grimes' baby X has five siblings from Musk's previous relationships, per Hollywood Life.
Grimes and SpaceX founder Musk announced their split in September after three years together. The Tesla Motors CEO told Page Six after their breakup that his career was a motivating factor in their split. "It's mostly that my work at SpaceX and Tesla requires me to be primarily in Texas or traveling overseas and her work is primarily in LA," Musk explained. In her new track "Player of Games," Grimes seems to shade this aspect of their failed relationship.
Grimes calls out Elon Musk on Player of Games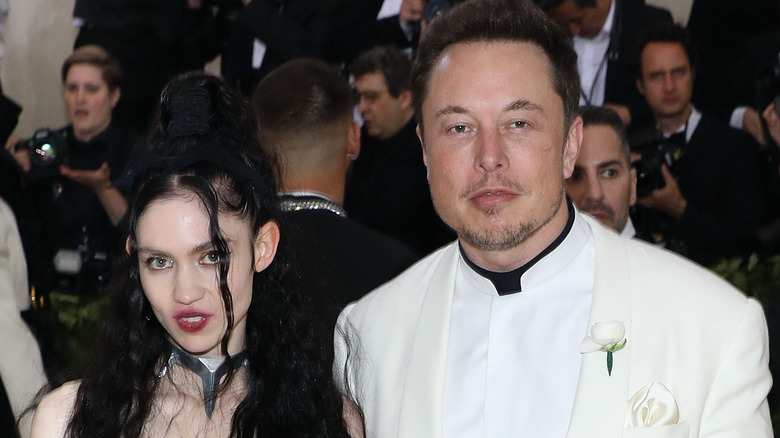 Taylor Hill/Getty Images
Though she never addresses the famous tech mogul by name, Grimes seems to call out Elon Musk for putting his career above her on "Player of Games." "I'm in love/ With the greatest gamer," Grimes sings of Musk, who is an avid PC gamer, "But he'll always love the game / More than he loves me." Grimes also seems to take a stab at the SpaceX founder's obsession with rockets, singing: "Sail away/ To the cold expanse of space/ Even love/ Couldn't keep you in your place."
As their relationship was most unconventional, Grimes and Musk appear to be continuing in a different approach to their breakup. "Full disclosure I'm still living with [Elon]," Grimes revealed in an Instagram post caption following their breakup. Musk likewise opened up about their cohabitation post-split to Page Six. "She's staying with me now and Baby X is in the adjacent room," he shared. According to Musk, his travel overseas and frequent SpaceX and Tesla business trips to Texas led to stress in their relationship. "We are semi-separated but still love each other, see each other frequently and are on great terms," he told the outlet.
However, Musk's claims about an amicable split are challenged on "Player of Games," as Grimes seemingly sings of the downfall of her relationship with the business magnate: "If I loved him any less / I'd make him stay / But he has to be the best / Player of games."