Trevor Donovan Talks Jingle Bell Princess, RomaDrama Live!, And His Anti-Bullying Efforts - Exclusive Interview
From his career-making role as Teddy Montgomery in "90210" to his appearances in "Melissa & Joey," "Texas Rising," and "Sun Records," Trevor Donovan has been garnering fans for more than a decade. So it's unsurprising that the actor has signed on to appear at RomaDrama Live! – a convention aimed at fans of seasonal movies and romantic dramas who can meet their favorite stars in person — next set to take place in Palm Beach, Florida from January 7 to January 9, 2022. But if you can't make it to the event to meet Donovan face to face, fear not, as the screen icon has a plethora of movie and TV projects on the go, with several releasing this month.
GAC Family's "Jingle Bell Princess" focuses on a princess (Merritt Patterson) who gets stranded in the small town of Tucker, Maine during the holiday season. Donovan, of course, plays the dashing love interest, a widower and the father of a 9-year-old girl, who has no idea he's spending time with royalty. Meanwhile, in Hallmark's "Nantucket Noel," Donovan plays Andy, the son of a developer who crosses paths with a local toy store owner. Sparks fly when Andy's father tries to tear down the town's wharf. 
Nicki Swift spoke with Trevor Donovan about why he loves taking part in RomaDrama Live!, his 2021 holiday movies, and the many other projects he's working on right now.
Trevor Donovan loves meeting his fans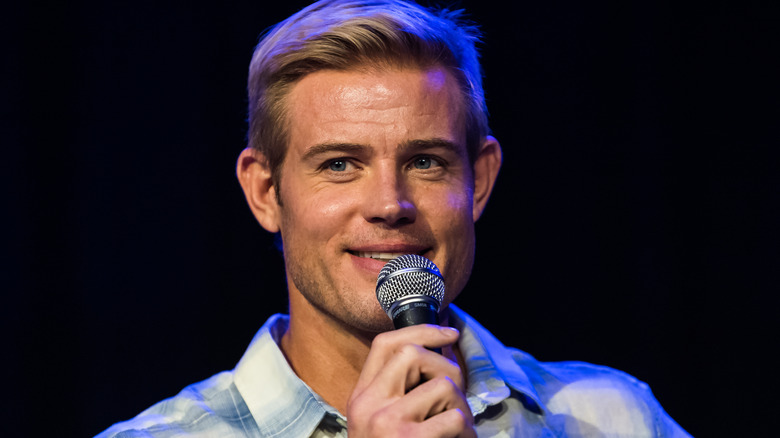 Keith Griner/Getty Images
You're here to talk about RomaDrama Live! which is taking place in Palm Beach, Florida, between January 7 and 9. What can attendees expect from the event?
Well, the one in Franklin was the first one we did, and it went great. Surprisingly well, a great show up. You can expect each actor having their own booths, private meet and greets, selfies, autographs. We're going to be doing panels, meaning we're going to be up on stage either individually or as groups doing Q & As with the fans. We even did little kind of fun, little games last time, little trivia type games and things like that. Yeah, a whole assortment of fun stuff and very personal, you know. Even though this one is going to be bigger, it's still a relatively intimate event, and so there'll be a lot of one-on-one and you'll be able to get time with each of the actors and actresses. So it's going to be a lot of fun ... And the women who got this together are extremely passionate about it and put their own time and money and effort into it and really want to make it a quality experience. So like I said, the intimacy is kind of one of the key factors of it.
Fans get emotional around the 90210 star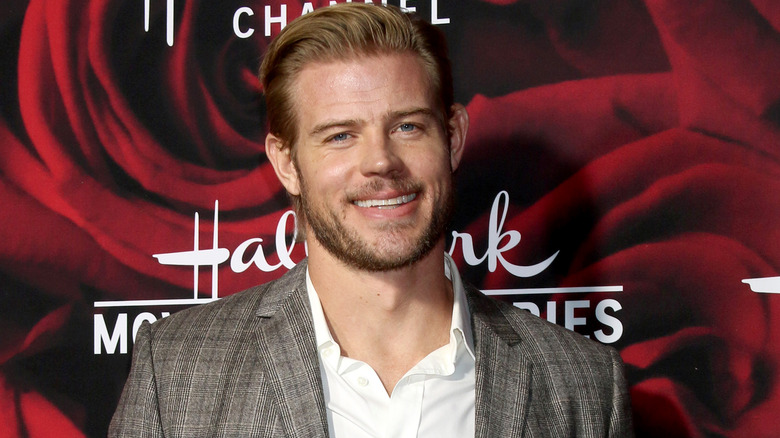 Kathy Hutchins/Shutterstock
Speaking of RomaDrama Live!, do you ever feel yourself being swamped by fans? Do they not rush you?
It's organized in such a way where we do kind of a walk through the crowd, so you do get to kind of have a personal unstructured interaction. But primarily it'll be organized in such a way where you kind of line up to each particular actor you want to meet, and everyone's just so sweet and passionate. The fans in this genre are just very respectful and sweet and I haven't experienced any issues whatsoever.
It's brave of you to put yourself in a room full of women who are going to remember you from all the amazing TV shows and movies you've done.
Well, Amy, I'm not going to lie, it does do a little bit for the ego. I mean, I'm not going to say it's all selfless, but it's really ... I will say the one thing that really stuck with me from the last one is, you go and do these movies and then they air and I don't always get to see them right away because I might be busy doing something else. I get to see some fan response on social media, but social media there's still somewhat of a disconnect. You meet these fans in person and you see how much these feel good, positive, morally uplifting movies mean to them. And I mean, there were dozens of people in tears explaining how much [the movies mean to them] ... so this was like this reminder and reassurance of why I do it and how important it is to people.
Trevor Donovan is feeling regal
GAC Family's "Jingle Bell Princess" is now available to stream on Peacock. Can you give us any behind-the-scenes gossip?
Well, that was extremely fun to play the father. I have a 9-year-old daughter in it, who was just sweet and talented as heck. And I got to act alongside Merritt Patterson who's playing a princess from a fictional Eastern European country. But she gets stranded in my small little Maine town, invited to stay with me and my mother and my daughter. My daughter really bonds with her. I'm a little put off by her at first. I think she's just kind of a rich snooty princess, and we don't even know if she's a princess, and a love story ensues. Merritt did a fantastic job. I haven't done a royal type movie in this genre before, so that was a lot of fun. I'd love to do a sequel to it ... there's a real possibility for a sequel.
Taking on an important role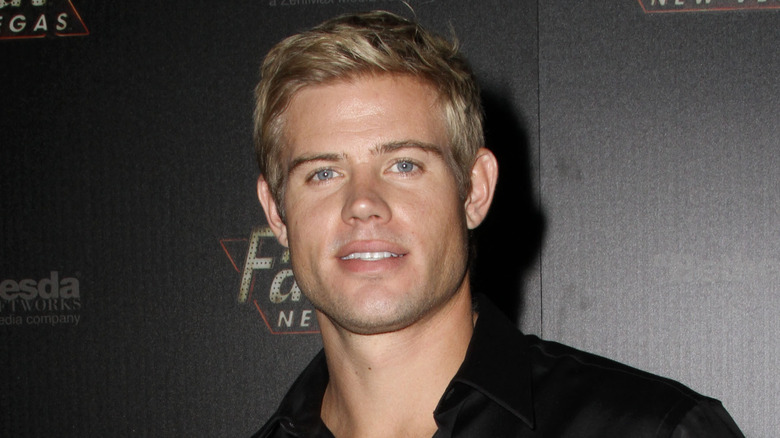 Brad Camembert/Shutterstock
You're set to appear in "Reagan" alongside Dennis Quaid, and you've got a really important role in the movie. What was it like acting alongside Quaid, as well as playing Ronald Reagan's longest-serving secret service agent?
It was fantastic. I was actually a later hire. They had filmed the majority of the movie. Let's see, what year are we in now? So I did that earlier this year, they had finished the majority of the movie at this time last year. In Oklahoma, I believe. The portion of my character is all on the Reagan Ranch. The story all exists on the Reagan Ranch and one little bit in Air Force One. So I did all my filming in California at the Reagan Ranch, just outside Santa Barbara in Goleta. And so I got to spend a week, a little over a week, just riding horses with Dennis Quaid, acting with him. He and Penelope Ann Miller, who plays Nancy. Got some really emotional scenes in. And my character, John Barletta, his part of the story, even though he was a secret service agent for his presidency, their real friendship really started bonding at the end of his presidency and post-presidency.
He was always there. Equestrian detail, riding horses with him and Nancy on the ranch, which really allowed John and Ronald and Nancy to bond. And my character, John, was left with the responsibility of telling Ronald Reagan that he couldn't ride anymore because of his mental capacity at the time. And so there's a few really emotional pivots in this story that were really, really fun to play. And the movie itself, what I'm really looking forward to about it, it's not a political movie. It's not about his political stance or necessarily his presidency. It's about his life. It's a story about a really interesting human being and where he came from and his young childhood and family life, into his lifeguard years, into his acting years, into his presidency. And it's just very interesting. And I think it's going to appeal to everybody.
90210 was his 'launching pad'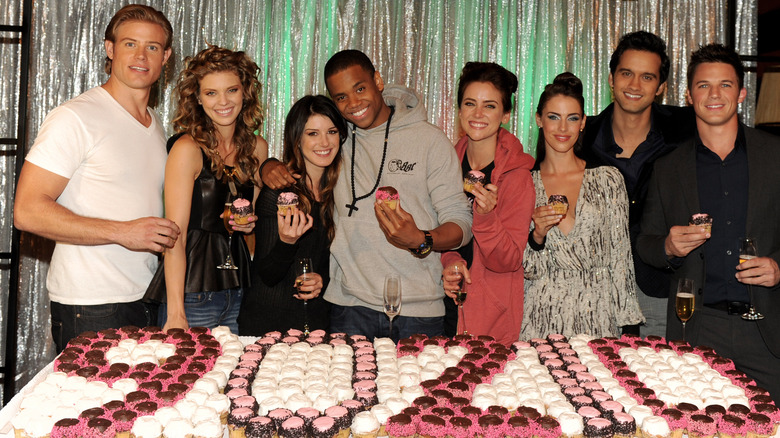 Kevin Winter/Getty Images
Obviously a lot of us know you from "90210." Do people still recognize you for that role? And what was it like gaining that much fame so quickly?
I mean, it was wonderful. That was kind of my launching pad and I got to play a character and tell a kind of a coming out story, which I thought the CW announcement handled very, very well. They handled it delicately and showed the struggle of coming out and coming to terms with it. And yeah, I probably get recognized from "90210" more than anything else I've done, but that's usually only if I'm like clean shaven. So I still love it somewhat.
So you can still look like a teenager.
Well, I wouldn't go that far, but at least closer to the age that I was when I played that character.
I still love that you were 28 playing a teenager [in "90210"]. 
I'm going to be honest. I was actually 30 when I started.
That's even better.
I don't know what age it tells you I am online, but it's not correct. And I don't mind being honest about it.
He's worked with some impressive directors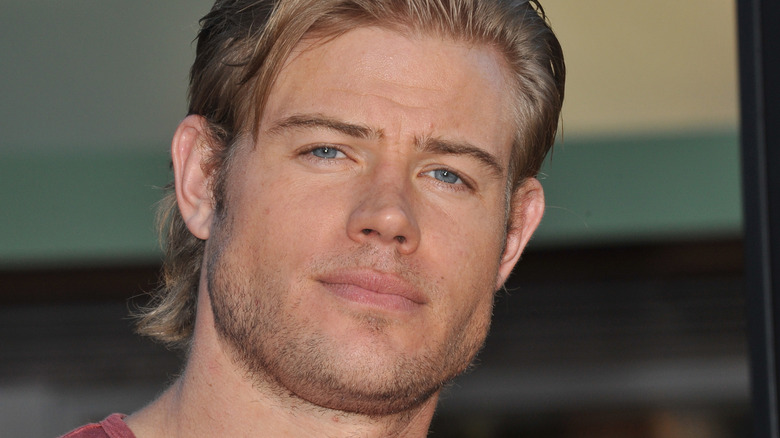 Featureflash Photo Agency/Shutterstock
You also worked with Oliver Stone on "Savages," which must have been an amazing experience. What was it like working with him?
It was great. It was only a one day thing, and it was a small role. There wasn't much to it, but what was flattering about it was that I auditioned for another role that kind of got cut from the story altogether. And he wrote this little additional scene and everything to bring me in on the movie to shoot for a day. So it was –
Are there any other directors or actors that you'd love to work with that you haven't yet?
I mean, there's a long list. So when I really kind of look at his work and would like to somewhat follow in the path of, Josh Brolin is an incredible actor. And the roles that he's taken have been ... So that would be one. I would love to work with Roland Joffé again, the director. I did a 10-hour miniseries for the History Channel called "Texas Rising" and he was the director on that, and a really interesting guy. Very introspective and I would love to do work with him again. I actually worked with him on "Texas Rising" and another little miniseries for the History Channel called "Sun Records." Love to work with him again.
Trevor Donovan's anti-bullying stance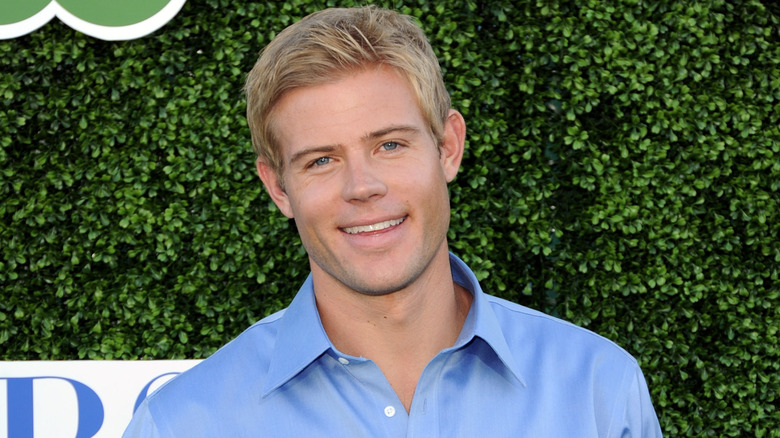 Kevin Winter/Getty Images
Aside from acting, there are a lot of causes that you support. Are you working on anything in particular in terms of advocacy?
So I started this anti-bullying initiative the fall before the COVID lockdown and visited a middle school in Pennsylvania called Deer Lakes Middle School, Pennsylvania. And it went so well. Hosted an assembly. The participation of those kids was incredible. Had a lot of anonymous letters written about examples of bullying and experiences with bullying. And they were so incredible. So I was starting to work with Hallmark and the Ad Council to collaborate on this anti-bullying initiative and continue to visit schools in the country. Even potentially visit schools in towns where I was shooting a movie and somehow involve the kids in that process, invites on to set. And COVID kind of put an end to that. And then changes at Hallmark. So Bill Abbott, the old CEO of Hallmark just acquired the Great American Country [GAC] channel. And now he's doing original programming, family-friendly programming, and we are collaborating to do the anti-bullying initiative.
So I'm planning on visiting two or three schools in the next year to do the same sort of hosting assemblies and whatnot. I'm working closely with Jackie Jaros, who was my first contact at the Deer Valley's Middle School. She's a counselor at Deer Valley Middle School, and we're all working together. And we're all kind of collaborating to write a skit to do with the kids up on stage as examples of different bullying situations and things. I would say that's my primary push in events.
Getting back to work post-lockdown
It's so tough how COVID-19 just changed everything. You had this amazing project up and running and then everything changed.
It did. Always trying to look for the silver lining. Part of COVID made me kind of realize that we don't have to be locked down in Los Angeles to work. You can kind of work from anywhere. You know, these sorts of Zoom meetings really become the main way to communicate and I feel like we weren't taking advantage of that as much before ... But it was a little difficult getting projects launched and still working on set for the crew and everybody is, it's tough. These guys are doing actual physical labor and having to wear a mask in 90 degree weather and things like this. So hopefully these mask mandates will let up soon. Keeping fingers crossed and trying to do anything and everything positive to keep moving forward.
A very busy year ahead
So is there anything else you need our readers to know? Are there any other projects you have coming up?
I did a movie called "Nantucket Noel" on Hallmark, which is hopefully going to be re-airing. "Jingle Bell Princess" on GAC. I just finished a movie called "The Engagement Plot," which hopefully will go to GAC or possibly Hallmark or possibly the Up channel. So another romantic comedy set in the world of a "Bachelor"-esque type reality TV show. So that was fun. It's going to be a fun little movie.
Other than that, these RomaDrama conventions are really cool. And if you can make it out, it's well worth it. And you know, all the actors and actresses that are involved, they're such wonderful people and any fan that wants to come out won't be disappointed. And they're just going to get better and better. This one we're doing in Palm Beach, Florida, January 7th through the 9th, and you can get your tickets at RomaDrama.com. And we're going to try to expand across the country and then hopefully it'll be so successful, we can come across the pond and visit you.
Stream "Jingle Bell Princess" on Peacock now, and find out more about Hallmark's "Nantucket Noel."