Who Is Nick Cannon's Girlfriend Alyssa Scott?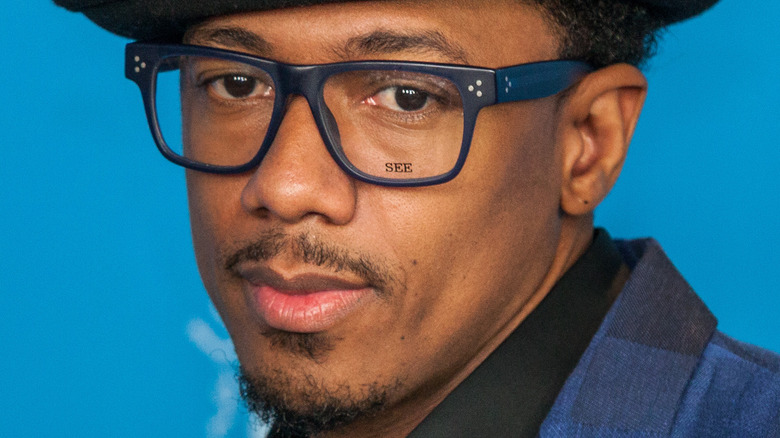 taniavolobueva/Shutterstock
Nick Cannon and his girlfriend Alyssa Scott are dealing with the tragic loss of their son, Zen, who arrived in July. Cannon announced on a December 7 episode of "The Nick Cannon Show" that the 5-month-old has tragically died of brain cancer.
"This weekend I made an effort to spend the most quality time with Zen," Cannon explained to his audience about his son, who, according to the outlet, was diagnosed with a brain tumor after a routine check-up. The TV host revealed Zen's health deteriorated around Thanksgiving. "We woke up on Sunday and went to the ocean with him and Alyssa [Zen's mother] and then I had to fly back to New York for the show," Cannon said tearfully. "I got a call on my way to the airport to head back to Zen."
As Nick Cannon opens up about the devastating loss of his son, Zen, many are wondering about the baby's mother, Alyssa Scott.
Alyssa Scott is a doting mother
Alyssa Scott appeared on Nick Cannon's show "Wild 'n Out" as a model, and little else is known about her career, though she routinely shares her professional shots on Instagram. As for her interests, Scott seems to be a free spirit, at least when she was younger. "Explore & Understand," she captioned a 2015 post. "Two key principles in this wild ride of a life I have." She also expressed a love for travel and admitted that, although she was "lucky" to grow up in her "hometown," she "loves running away" from it, too. But motherhood seems to trump everything for Scott, who is also mom to a daughter. "I love this baby," she gushed on her first Mother's Day in 2018.
Scott's name first trended in May when she posted a photo showing off her baby bump and hinted at her unborn son's name, "Zen S. Canon," according to The Sun. Scott didn't outright confirm she was pregnant with Cannon's baby but thanked followers who congratulated her and the TV host in her comments section. Scott offered praise to Cannon shortly after their son's birth with a celebratory Instagram post on Father's Day. While the snap saw the two sharing an intimate moment, Cannon and Scott have kept their relationship status private.
Scott has not yet commented on the tragic loss of her son, but the model did post sweet photos and videos celebrating Zen to her Instagram Story on December 6.