The Father Of The Armorer On The Rust Set Just Made An Extremely Bold Claim About The Accidental Shooting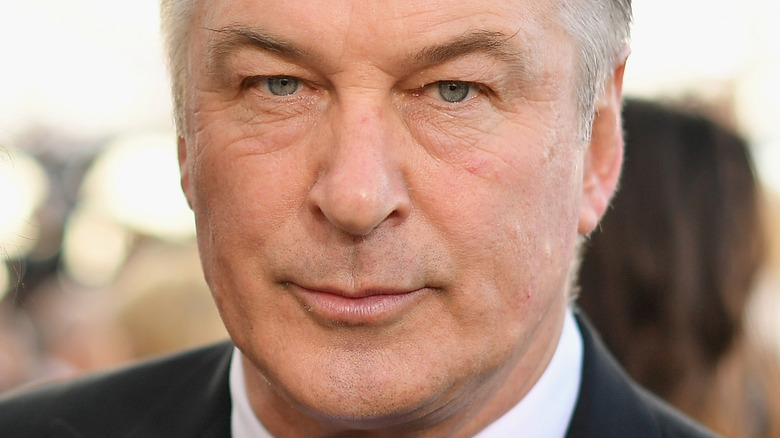 Mike Coppola/Getty Images
Exactly what happened behind-the-scenes of the fatal "Rust" shooting gets more and more confusing as more crew members offer their version of events and more people chime in.
In his December 2 ABC News interview, Alec Baldwin claimed he didn't pull the trigger on the prop gun that killed cinematographer Halyna Hutchins back in October, instead suggesting the firearm discharged on its own. Baldwin has received criticism from both fans and professionals for making such bold claims. Well-known figures — on both sides of the political spectrum — have also suggested Baldwin could have followed better safety protocols. 
George Clooney even spoke out about the incident, which Baldwin revealed in his ABC News interview he didn't appreciate. "Every single time I'm handed a gun on the set ... I open it, I show it to the person I'm pointing it to, I show it to the crew," Clooney said on the "WTF with Mark Maron" podcast (via The Hollywood Reporter). "Every single take, you hand it back to the armorer when you're done and you do it again."
Many have also questions why the team behind the Western film opted to hire young armorer Hannah Gutierrez-Reed. "Why for the life of me, this low-budget film with producers who haven't produced anything wouldn't have hired, for the armorer, someone with experience," Clooney wondered. But Reed's father, veteran Hollywood armorer Thell Reed, claims she was sabotaged.
Thell Reed claims a Rust crew member wanted to cause an accident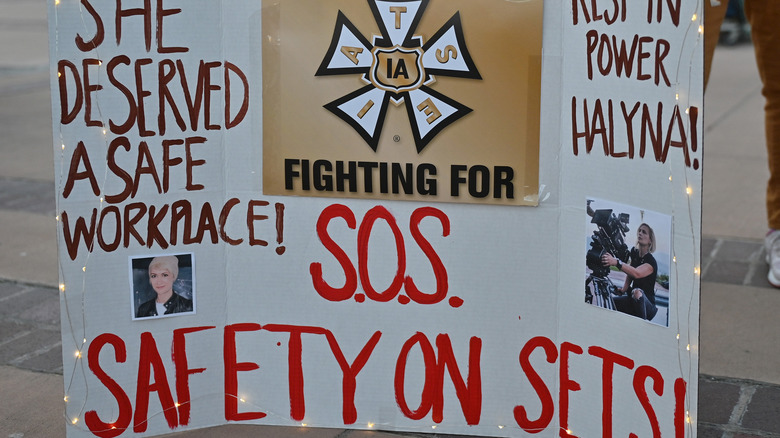 Sam Wasson/Getty Images
Hannah Gutierrez-Reed was the one who loaded the gun being handled by Alec Baldwin when Halyna Hutchins died. But she wasn't the one who handed the gun to Baldwin, nor was she on the set when Baldwin was rehearsing the scene that turned deadly, her father Thell Reed said on ABC News on December 7. Thell, who has worked as armorer in films for decades, gave the interview with lawyer Jason Bowles. Bowles explained that Hannah had two jobs in "Rust": lead armorer and prop master, and she was not acting as armorer when the chapel scene unfolded. "I didn't like it, and she complained about it, too," Thell said of his daughter being overworked in those two roles. Had Hannah been present, she would've checked the gun one more time before handing it to Baldwin, Thell asserted.
Both Thell and Bowles contended they have evidence to prove that Hannah might have been sabotaged. Thell and Bowles claimed that a crew member purposefully loaded the gun with a live round in an attempt to cause a "safety incident" on set, though the person didn't expect it to turn deadly, Bowles said. "We developed evidence of motive for that — why they might have wanted to do that," Bowles said, adding they have submitted the evidence to the sheriff's office.
Before the shooting, "Rust" crew members expressed concerns about safety on set, with several walking off to protest the conditions, per The Hill. The week prior, crew members claimed two accidents involving prop guns had taken place, The Hill reported as well.