Alec Baldwin Can't Control His Anger After A Reporter Asks About The Accidental Rust Shooting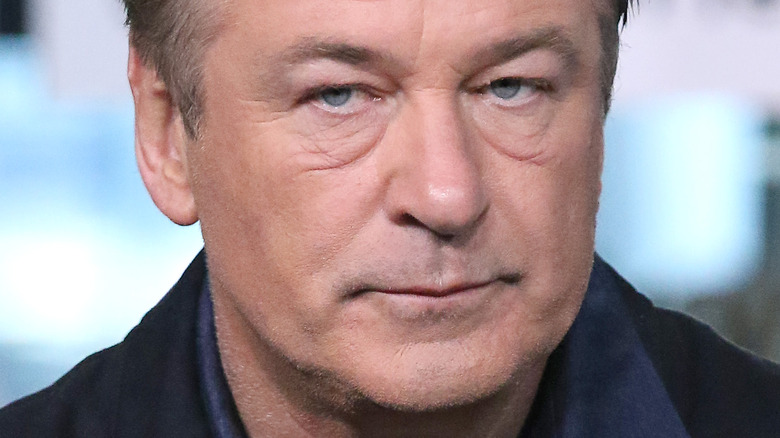 Jim Spellman/Getty Images
Alec Baldwin has had a very tough couple of months. Back in October, the actor was on the set of the film "Rust" when the gun that he was holding launched a projectile that struck and killed cinematographer Halyna Hutchins, and injured director Joel Souza, according to CNN. Several weeks later, Baldwin agreed to sit down for an interview with ABC News to talk about the incident. Baldwin told George Stephanopoulos that he doesn't know what happened on that tragic day. "Someone put a live bullet in a gun, a bullet that wasn't even supposed to be on the property," Baldwin said. "Someone is ​responsible for what happened, and I can't say who that is, but I know it's not me," he added.
Baldwin explained that he cocked the gun, but maintains that he never actually pulled the trigger. "I let go of the hammer of the gun, and the gun goes off. I let go of the hammer of the gun—the gun goes off," Baldwin told Stephanopoulos. When asked if he felt any kind of guilt, Baldwin said no. "I might have killed myself if I thought I was responsible, and I don't say that lightly," he explained.
Following Baldwin's interview, many were left wondering how the gun fired off a live bullet if the trigger was never pulled. And while an investigation is still ongoing, some reporters have taken it upon themselves to try to get more answers out of Baldwin. But a run-in with a journalist from the New York Post didn't exactly go as planned.
Alec Baldwin approached a reporter while gripping an umbrella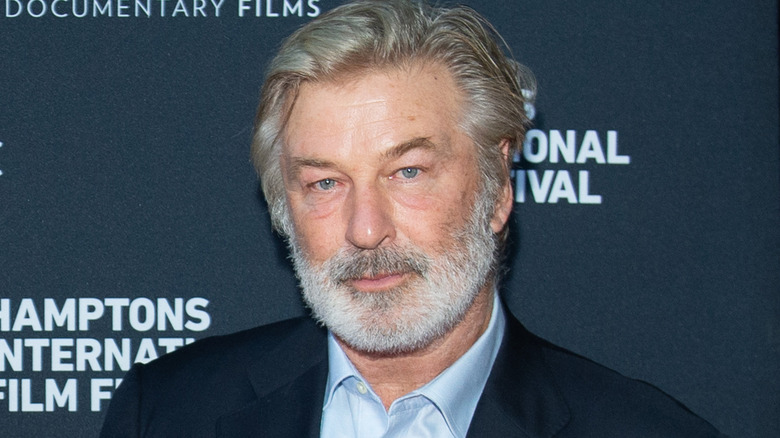 Mark Sagliocco/Getty Images
New York Post journalist Jon Levine caught up with Alec Baldwin in New York City following the actor's interview with ABC News, according to the Daily Mail. "Mr. Baldwin, I have to ask you, what brings you to New York City," Levine asked Baldwin on a sidewalk on the Upper East Side. "You're not allowed to photograph onto someone's private home," Baldwin responds. In a video posted to Twitter by Levine, Baldwin is seen gripping an umbrella and walking toward Levine, on the verge of losing his temper. 
In the video, Levine says that he's on public property. Baldwin's wife, Hilaria, is filming the interaction with her cell phone, and asks Levine to leave several times. "Did you really not pull the trigger?" Levin asked as Baldwin stepped inside of a home — one that the Daily Mail says belongs to Woody Allen. Baldwin closes the door, and the video ends.
After the fatal shooting on the set of "Rust," Baldwin and his family had been staying in Vermont, and, according to Page Six, the actor had been looking for property to purchase, perhaps in an attempt to live a more secluded life out of the spotlight. It's unknown what he may have been doing in Manhattan.