The Crucial Error Chrissy Teigen Made During Thanksgiving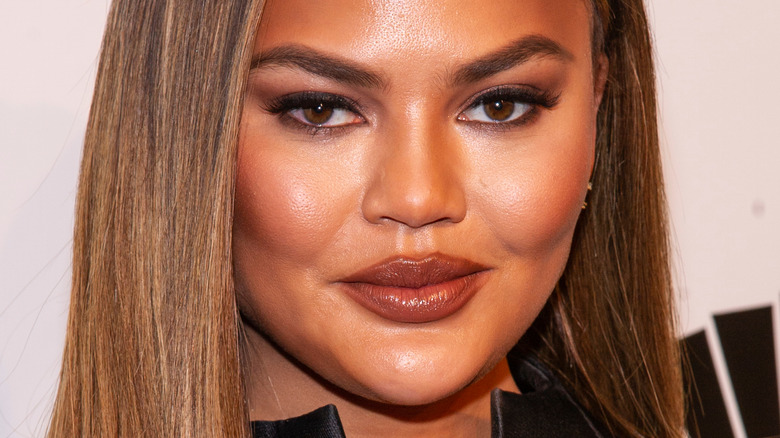 lev radin/Shutterstock
This year's Thanksgiving was one for the ages. It was the first Thanksgiving gathering where millions were able to safely gather with their families, friends, and loved ones after the rise of COVID-19. Now, with vaccines, booster shots, and scientific breakthroughs at the helm, we, as a society, seem to be in a much better position than we were in March 2020 — allowing us to feast in all the turkey and pumpkin pie our hearts desired this year.
Those in the realm of entertainment were no exception. Chrissy Teigen and John Legend surely had a Thanksgiving to remember with their two kids, son Miles and daughter Luna. This year's feast was also notable for Teigen as it was her first sober Thanksgiving. Taking to Instagram on November 25, she revealed it was "the first time I have ever been able to enjoy everyone enjoying dinner!!" "I used to start my thanksgiving prep with a shot of cafe patron (COFFEE TEQUILA) and I'd pretty much take another every couple of hours," she continued, adding that, "I didn't even make any crucial recipe errors this year!"
We're incredibly proud of Teigen and her huge accomplishment! With that being said, however, she's now reneging on her latter comment — confessing that she actually did make a crucial recipe error.
Chrissy Teigen put a little too much sugar in this Thanksgiving treat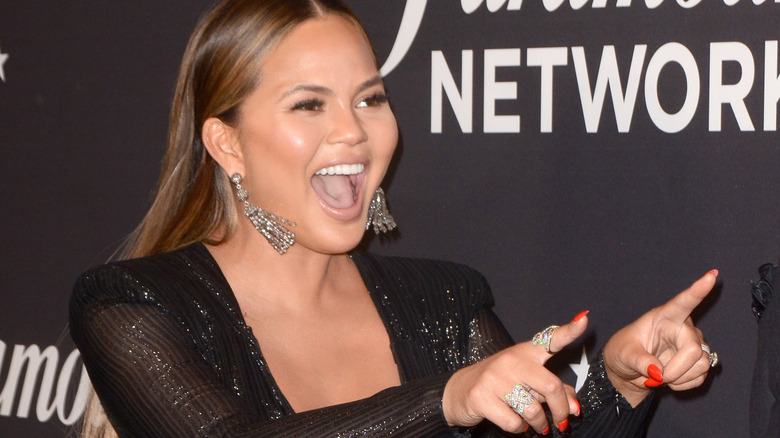 Kathy Hutchins/Shutterstock
In an appearance on "The Ellen DeGeneres Show," Chrissy Teigen opened up about her Thanksgiving experience (via Twitter), and how cheffing it up in the kitchen went this year. "I made everything. I was so happy this year," Teigen revealed when asked if she cooked for the holiday.
Showing off a massive feast (which was seen first on Instagram), Teigen further revealed, "That's just half the goods that we put out." She mentioned that, in preparation for the holiday, she "did the pies the day before, the desserts the night before" and added that when "not drinking [cooking] isn't hard at all."
As Teigen's first sober Thanksgiving, she noted that "cooking [for] Thanksgiving has been a nightmare in the past" because she couldn't "see straight." This year, though, her "time was on point," but unfortunately, she "made one crucial error." Taking it in stride, Teigen revealed that she put "three cups of sugar, instead of three-quarters of a cup" in her family's cranberry salad — which she emphasized was "sweet." She did note, however, that "it's honestly still cool to know that I mess up sober too."