Randy Jackson Asked To Host American Idol Reboot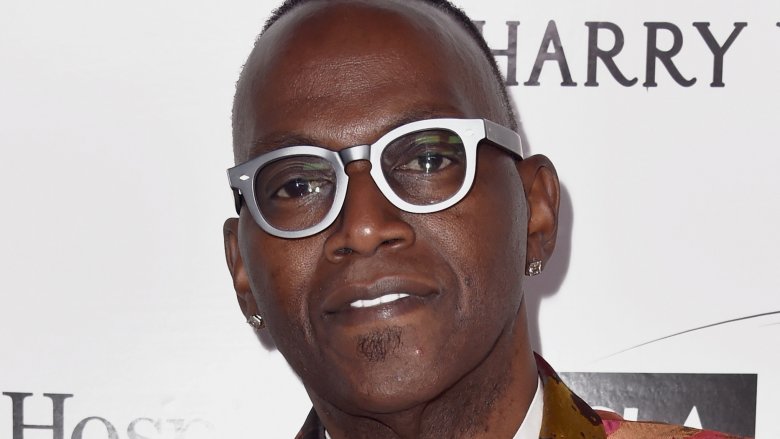 Getty Images
Apparently, Randy Jackson was tapped to host the upcoming American Idol reboot.
Jackson spoke with Entertainment Tonight at the launch of PRIVÉ REVAUX Luxury Sunglasses on June 1, 2017 and opened up about the possibility of getting involved in Idol all over again.
"They wanted me to take Ryan Seacrest's job, because they said 'Look man, look, you got it. You know how to do it, dog,'" Jackson told ET.
But Jackson's not interested in handling the hosting gig solo. "I would only host with Ryan. He's my friend," he explained. "You know, let's see—Kelly and Ryan, Ryan and Randy. Oh man. It's gonna work man. I feel it!"
But even if Jackson decided against joining the singing competition, he still seemed plenty excited about the show's second life. "Listen, it's a great show. I think it's still the best of its kind ever, so I'm really happy, you know what I mean?" the 60-year-old said. "It's a great, great show. I'm sure it's gonna be fun."
He also had nothing but good things to say about Katy Perry, who has been announced as a judge on the new series—a gig earning her a $25 million paycheck. "Katy's great. Love her. She guest-judged with us one season, me and Simon [Cowell]. Love her, I'm a fan, I'm a friend," Jackson said. "She's dope. She's talented."
And when asked who else should join Perry on the judges panel, Jackson only had one suggestion: "Simon Cowell."
But while plenty of people would love to see Cowell back as a judge on Idol, it doesn't seem to be in the cards. He's simply happy with his participation in the original series—and sees no need for a second coming of the show. "I was asked to do it, and the answer is no," the 57-year-old told Extra in May 2017. "I have no interest. My memories are when we first started. It was a different time with Randy [Jackson], Ryan [Seacrest] and Paula [Abdul]. You can't recreate that."
Still, maybe Idol's former judges will make a quick appearance on the reboot? We can only hope!