Jamie Foxx Stands Up For Kathy Griffin: 'Don't Kill The Comedian'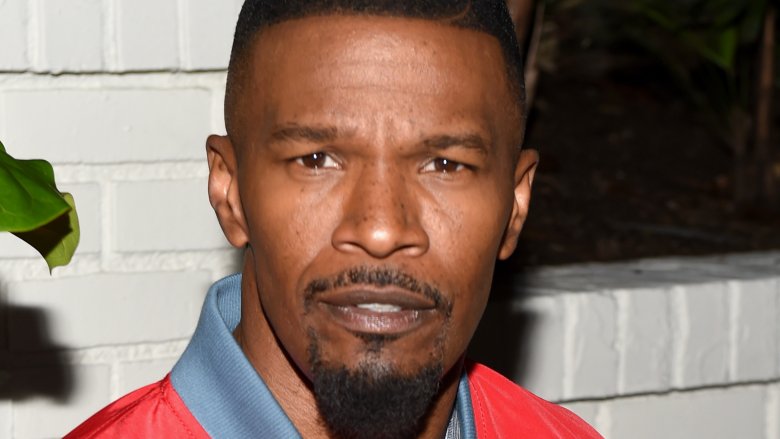 Getty Images
The Django Unchained actor is defending Kathy Griffin after her recent controversial photo shoot, in which she posed with a prop of President Donald Trump's decapitated head 
"Listen, as comedians, sometimes you do go beyond, past the line," Jamie Foxx told Entertainment Tonight on June 1, 2017. "I still love Kathy Griffin. She went past the line, she'll pay for it in the way she pays for it, and we'll go out and we'll laugh with her again."
While Foxx seems to understand the public backlash against Griffin, he hopes that people won't attack her for simply trying to do her job. "Don't kill the comedian," Foxx said. "There's a lot of people out here doing really bad things and every time a comedian says anything, says something about peanuts, [people say], 'You're peanut-shaming!' [A comedian] says something about dolphins [people say], 'Oh my god, you're a dolphin-shamer.' We're the comics, we're entertainers, we don't mean any harm."
He continued, "It's not the comedian's fault for everything that's going wrong, man. Trust me. The world is filled with people that mean you harm and we sit and we give them a pass."
"So I know she made her mistake or whatever, and we're all going to make mistakes, but you need us, man, because we're there to make you laugh," Foxx concluded.
Since the photo shoot went public, Griffin has issued an apology, though it may not have done much good. She's reportedly been fired from a number of projects, including her annual New Year's Eve hosting gig with Anderson Cooper.
Dumb and Dumber star Jim Carrey also recently defended Griffin, calling comedians "the last voice of truth."