Ryan Lochte And Fiancee Kayla Rae Reid Welcome First Child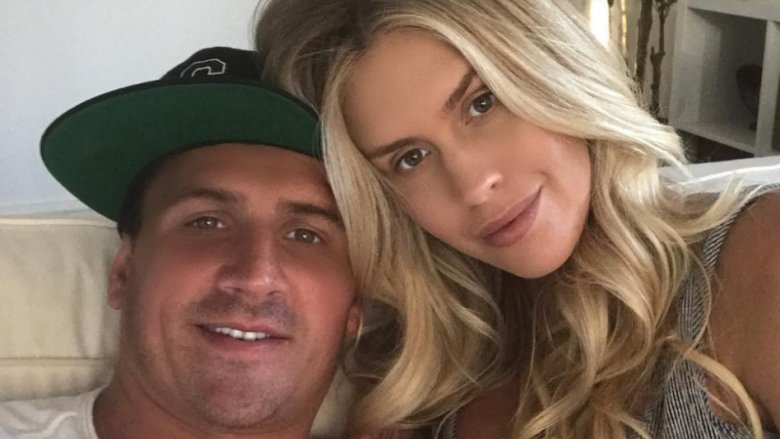 Ryan Lochte\'s Instagram
Ryan Lochte and his fiancée, Kayla Rae Reid, have welcomed a baby boy into the world!
The couple's rep exclusively confirmed the happy news to Us Weekly, stating that their healthy baby was born as 5:46 am on Thursday, June 8, 2017.
Lochte later took to Instagram to express his joy as a new dad. "Never seen a miracle happen before. Until this morning at 5:46 am when Caiden Zane Lochte was born. 7lbs 14oz, 22 inches," he wrote. "Can't stop crying from tears of joy. Dream come true!"
The 32-year-old Olympic swimmer first announced the news in December 2016 with a sweet photo on Instagram. "My Christmas gift came early this year, can't wait for next year!" he wrote. "Best news I've ever received #CLOUD9 #excited #family #love #2017."
One month later, the soon-to-be-parents revealed the sex of the baby. Lochte told Us Weekly, "It's a boy!" He added that Reid was "doing amazing! She just finished her first trimester and everything. Now she's starting to get her energy back...I felt the baby kick and I freaked out. I was like, 'What? This is—oh, my gosh!' She's like, 'Calm down, Ryan.' I'm like, 'This is awesome!'"
Lochte expressed to USA Today in early 2017 that he was ready to be a father. "I'm prepared for a lot of stinky diapers. I have nieces and nephews, so I know what it's going to be like. I'm actually kind of thrilled to be able to change diapers and do all that and go through this process with Kayla, and our whole new family. I'm definitely really excited. I can't wait."
As Nicki Swift previously reported, Lochte became engaged to Playboy Playmate Reid in October 2016 after dating for only nine months. In August 2016, Reid told People that her soon-to-be fiance was her "favorite person on the planet."
In October, Lochte hinted at the engagement, expressing to USA Today, "From the very first time I met her, everything has like clicked. That's why I know I can propose to her....My family says, 'Don't you think it's a little too soon?' I'm like, 'Can you put a time on love? Can you?'"
Congratulations to the new parents!