Ryan Lochte Is Going To Be A Dad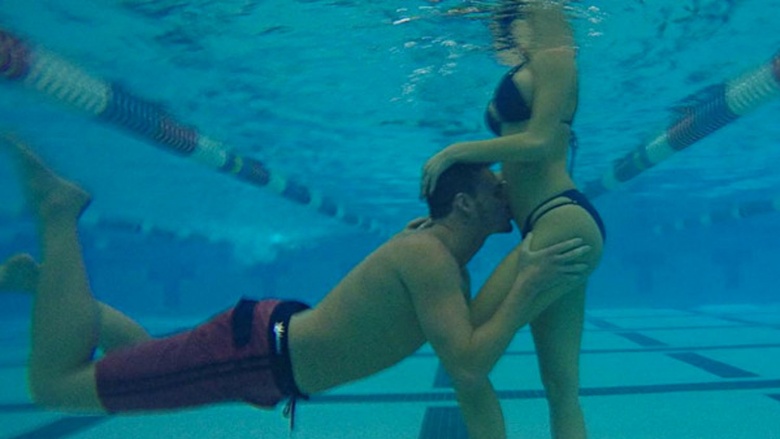 Instagram.com/ryanlochte
Ryan Lochte is going from a bro to a dad.
The disgraced Olympic swimmer announced the news on Instagram on Dec. 14, 2016. In an underwater photo with fiancée Kayla Rae Reid, Lochte smooches her baby bump, captioning the snap, "My Christmas gift came early this year, can't wait for next year! Best news I've ever received. #CLOUD9 #excited #family #love #2017."
Reid posted a photo of her own, writing, "Just when you think you have it all figured out, life always surprises you with blessings when [you] least expect it. So excited to share this news with all of you! #weareprego #omg #2017."
In October 2016, Lochte announced his engagement to the Playboy Playmate. They met in January 2016 at a nightclub and have remained inseparable ever since, even after he allegedly lied about being held up at gunpoint during the Olympic Games in Rio and disgraced the U.S. Olympic team.
"From the very first time I met her, everything has like, clicked," Lochte told USA Today. "That's why I know I can propose to her because everything that's happened and she's been keeping me so positive. She doesn't care about my fame. She doesn't care about anything. All she cares about is me being happy." He added, "My family says, 'Don't you think it's a little too soon?' I'm like, 'Can you put a time on love? Can you?' I realized this was 'the one' was when she stuck behind me through this. She still loves me and she's still right there with me."
Congrats to the happy couple!