Taylor Swift Releases Music On Streaming Services As Katy Perry Debuts New Album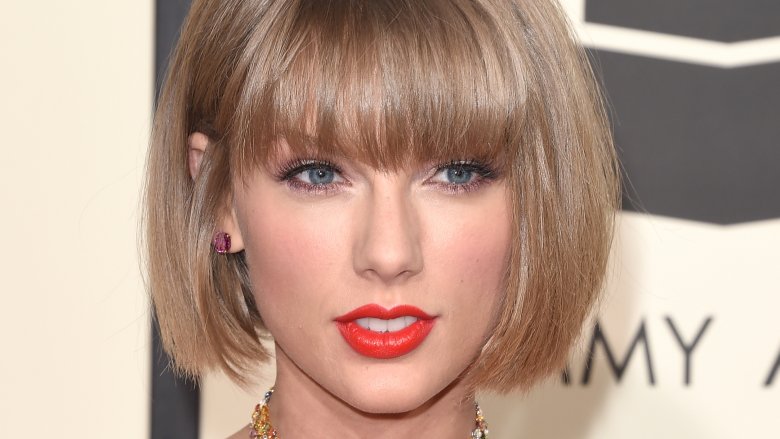 Getty Images
These two stars just can't quit their feud. 
Taylor Swift just released her catalogue of music on streaming services, and the timing couldn't be more perfect, as it coincides with Katy Perry's debut of her newest album, Witness. Seems like Swift is keen on stealing Perry's thunder.
While Swift hasn't admitted that the release was a tactical move against Perry—and we kind of doubt she ever will—it seems pretty obvious that this move was born of the artists' bad blood.
The official story, however, is that Swift is marking a couple of major accomplishments with her fans. "In celebration of 1989 selling over 10 million albums worldwide and the RIAA's 100 million song certification announcement, Taylor wants to thank her fans by making her entire back catalog available to all streaming services tonight at midnight," an official fan account posted on Instagram on June 9, 2017.
This is a pretty big moment for Swift fans, as the singer's music hasn't been available on streaming services since 2014. She'd initially taken her music off of Spotify, claiming that the business didn't compensate artists fairly for their work. She later wrote an open letter to Apple Music, criticizing them for the compensation—or rather, lack thereof—of artists during free trial periods. Apple Music later changed their policies and went on to enjoy a professional relationship with Swift, featuring her music on their service and even snagging the star for a series of commercials.
But back to the pop star feud... Swift's old music was released at exactly the same time as Perry's Witness. And while this could be a coincidence, it doesn't seem likely. Especially considering that Perry's been using her feud with Swift to drive publicity for her new album, commenting on it during various interviews in the past few weeks.
"Honestly, it's really like she started it, and it's time for her to finish it," Perry told James Corden during The Late Late Show Primetime Special, admitting that their big falling out happened after a few backup dancers left Swift's tour to do Perry's instead.
Of course, Swift saw her dancers' exit as Perry's attempt at sabotaging the "Shake It Off" singer's arena tour, which Swift told Rolling Stone. The move pushed her to write "Bad Blood," which became a mega hit.
After making some jabs at Swift on Twitter, Perry, it would seem, tried to hit back at Swift with a song off her new album, entitled "Swish Swish," but it hasn't seen quite the same success as the former country crooner's track.
In recent weeks, Perry's claimed to be over the drama—by stirring the pot even more. "I'm ready for that BS to be done," she told Corden. "Now, there is the law of cause and effect. You do something and there's gonna be a reaction. And trust me, daddy, there's gonna be a reaction."
Katy, we're pretty sure Taylor just reacted.