Katy Perry Forgives And Apologizes To Taylor Swift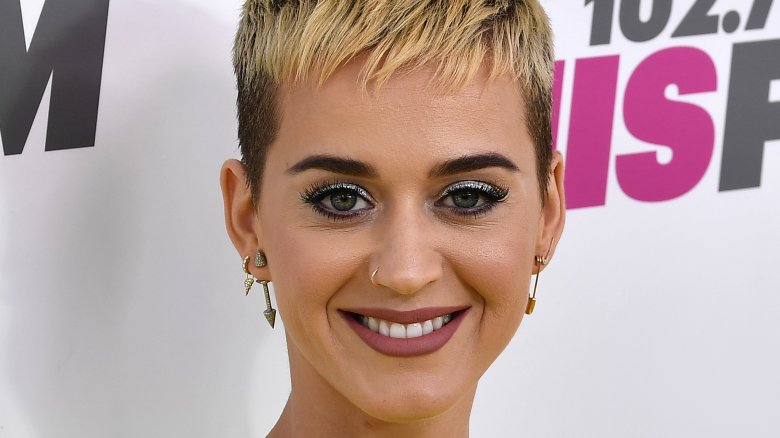 Getty Images
Katy Perry and Taylor Swift are playing two very different games here.
Just one day after Swift released her entire back catalog of music on streaming services, effectively overshadowing the release of Perry's new album, Witness, Perry appeared on The Thrive Global Podcast and extended Swift a major olive branch. 
"I am ready to let it go," Perry responded to host Arianna Huffington's question about holding a grudge over the feud. "I forgive her and I'm sorry for anything I ever did, and I hope the same from her. I think it's actually like, I think it's time. There are bigger fish to fry, and there are real problems in the world. You know what I'm saying?" Perry continued. 
Then Perry took her apology even further. 
"And I love her, and I want the best for her. And I think she's a fantastic songwriter, and I think that, you know, if we, both her and I, can be representatives of strong women that come together despite their differences, I think the whole world is going to go like, 'Yeah, well we can do this.' I don't know. Like maybe I don't agree with everything she does and she doesn't agree with everything I do, but I just really truly want to come together in a place of love and forgiveness and understanding and compassion."
Perry's conciliatory tone is a marked difference from the last time she spoke about her beef with the "Bad Blood" singer during a Carpool Karaoke segment with James Corden. In that conversation, her admission of their feud seemed more like a willingness to put Swift on blast to provoke a reaction. 
Now, Perry seems to be all about burying the hatchet. 
"There's a lot of other things out there in the world that people need to be focused on, and I truly, like, God bless her on her journey. God bless her. Honestly," the "Roar" singer said.
Will Swift respond in kind? Who knows? But one thing is for sure: These ladies know how to market their music.