Diplo Responds To Katy Perry Sex Ranking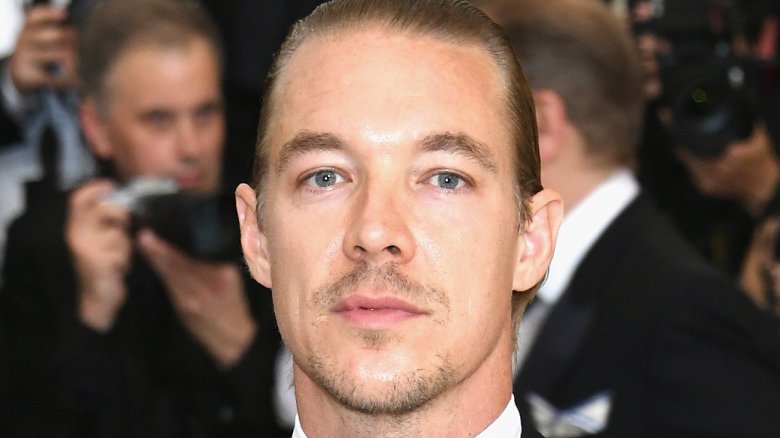 Getty Images
Katy Perry's chats with James Corden have been making all kinds of headlines lately.
First, in her Carpool Karaoke segment, the "Bon Appétit" singer revealed her desire to squash the long-standing beef she's had with Taylor Swift. That openness about their feud has led to a subsequent apology to Swift, and even a change to the lyrics of Perry's supposed diss track, "Swish Swish." 
According to Us Weekly, Perry changed the original song line "Don't you come for me / No, not today" to "God bless you on your journey / Oh, baby girl," during a concert on Monday, June 12, 2017. 
Now, on the heels of Corden getting Perry to do a "sex ranking" of her exes—specifically, John Mayer, Orlando Bloom, and Diplo—Perry has caused yet another stir. 
In a bizarre segment of her recent 96-hour marathon live stream event to promote her new album, Witness, Perry and Corden played a game that was a blend of Truth or Dare and Fear Factor. In order to not have to eat disgusting items like bird saliva, cow's tongue, or a 1,000 year old egg, Perry had to answer embarrassing questions. When Corden asked her to rank her ex-lovers, Perry reluctantly gave their order as: Mayer, Bloom, Diplo—from best to worst. 
Granted, the game came with the caveat that "they're all good," that still stings for Diplo. Although, he took it in the best possible way.
The "Take You There" DJ took to Twitter to respond, "I won the bronze metal in sex Olympics." 
But he also replied "I don't even remember having sex" to another tweet about the ranking, which definitely sounds like a burn. 
Is this the making of a new feud for Perry, or will she change some more song lyrics to smooth it over?