Bella Thorne Denies Dating Rumors: 'I'm Single Like A Pringle'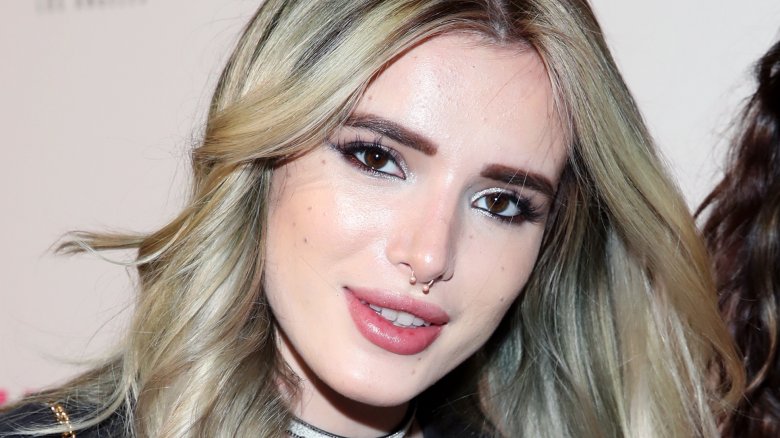 Getty Images
Bella Thorne is enjoying the single life.
In an Entertainment Tonight exclusive, the Famous In Love actress set the record straight on her relationship status in light of those lingering Scott Disick and Gregg Sulkin dating rumors. "Single like a Pringle," she told ET. "I'm just chillin', guys." 
Thorne also emphasized that there are no hard feelings between her and the Keeping Up With the Kardashians star. "We're chillin', we're friends, we're cool," she added. "I literally just saw him, so it's literally all chill."
As Nicki Swift previously reported, the 19-year-old spent a cuddly, yet ultimately ill-fated trip to the Cannes Film Festival with the reality star in May 2017. After TMZ posted photos of the two together, the gossip site snapped shots of Disick, 34, with another woman. Yikes. The former Disney Channel star was quick to bounce and tweeted, "Yo this #cannes fancy life isn't for me."
And while the two are now on good terms, Thorne recently revealed to Complex the real reason why they didn't work out. "Scott is really nice, sweet, charming. I don't drink, and he really drinks a lot," she explained. "It just ended up...I just wasn't down. I was like, 'I gotta leave.' We were [in Cannes] a day and a half before I was like, 'I'm booking my flight and leaving.' I love to go out and have fun, I love to f***ing dance, but I just don't party hardcore like that and it was way too much for me. I was like, 'Woah, this is not the way I live my life, bruh.'"
As Nicki Swift previously reported, Thorne and her ex Sulkin have also been spending some quality time together lately—even cozying up for an Instagram photo on his 25th birthday. 
But it seems as though the two are just really good friends. "Gregg and I are so close—we hang out all the time," Thorne explained to Complex. "Gregg helped me grow up and helped me through such an important and impactful time in my life. He has such great intentions. This guy is in-f***ing-credibly nice and obviously ridiculously good looking and funny and charming."