Halsey Addresses Motherhood And Fame In Candid Twitter Spree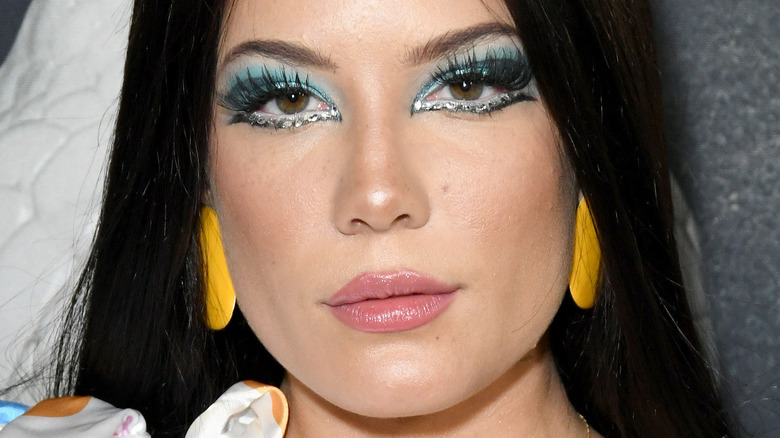 Quinn Jeffrey/Shutterstock
New mother Halsey has made some major revelations about her career since she became a parent. The "I am not a woman, I'm a god" singer, who uses she/they pronouns, welcomed son Ender Ridley with boyfriend Alev Aydin in July. Halsey described Ender's arrival as "powered by love" in an Instagram announcement shortly after his birth. The pop star recently told Billboard something "really amazing happened" when they became a mother: "The absolute, glorious eradication and death of my ego," she said. "Nothing matters when I go home to him," Halsey said of their new priorities. "He thinks I'm perfect and great and everything."
The "Without Me" singer spoke out about becoming a parent in her unique position on "The Zane Lowe Show" on Apple Music 1. "I got treated like a teen mom a lot of the times, you know what I mean?" Halsey said, via People. "Where people were like, 'Oh my God, you're so young, and you have so much to do in your career, and you're not married and you're this.'" They added that the widespread criticism brought on "feelings of shame." As Halsey continues to become more successful, the new mom's opening up about their concerns about juggling fame and motherhood.
Halsey wants to protect her son from hate comments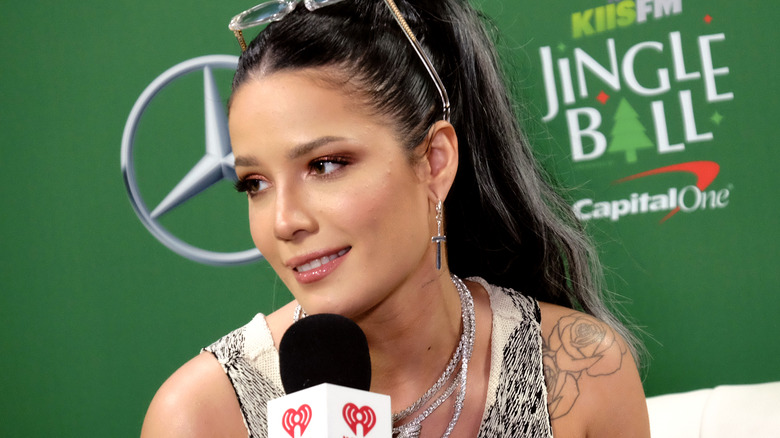 Tommaso Boddi/Getty Images
Halsey revealed her thoughts about shielding son Ender from her superstar life in a series of tweets on December 7. The singer said they have become "highly sensitive" since having their son. "I want to protect him from having to read or hear unnecessary things about me in the future considering I have 0 control over what people say abt me," Halsey tweeted. She added that, because her child didn't ask to receive that much information about her, she does think about retiring from music sometimes.
The star continued that being famous breaks a person's brain in a follow-up tweet. "I don't think human brains are chemically hardwired to be able to intake soooo much information that is essentially an analysis of themselves by millions of people and constantly questioning if it's true," they explained. Halsey went on to joke about their profound ramblings in a third tweet. "Perhaps I will learn to stop spilling my guts and become the reclusive homestead farmer I was always meant to be," they cheekily added. "Probably not," she continued, "but if it happens, here's the foreshadowing."