Tiger Wood's Off The Field Behavior Confirms What We Suspected All Along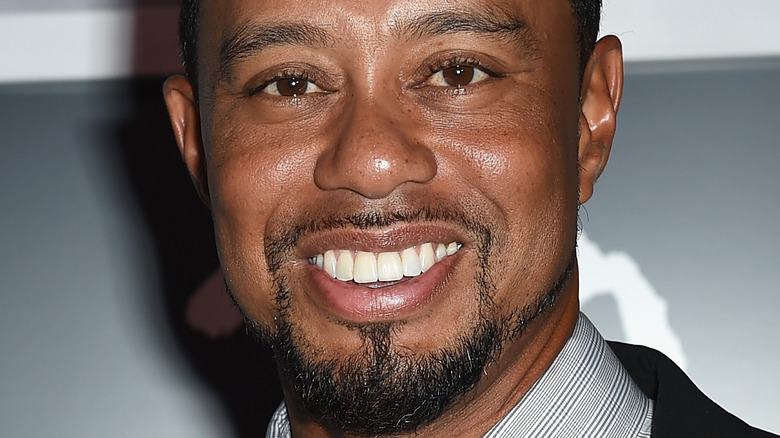 Gustavo Caballero/Getty Images
Tiger Woods has been staying out of the spotlight as he recovers from a car accident that could have killed him. The professional golfer was hospitalized back on February 23 when he crashed his car in Los Angeles County, according to CNBC. Woods was driving his 2021 Genesis GV80 SUV at an accelerated speed — perhaps upwards of 85mph — and lost control of the vehicle. It flipped over several times, trapping Woods inside. "The first contact was with the center median, from there then crossed into the opposing lane of traffic, hit the curb, hit a tree, and there were several rollovers during that process," Los Angeles County sheriff Alex Villanueva said during a press conference following the accident, according to Us Weekly. The jaws of life were needed to free Woods from the mangled vehicle. 
Woods suffered a gnarly leg injury that could have ended his golf career. "I'm lucky to be alive and to still have the limb. I'm very grateful that someone upstairs was taking care of me ... [amputation] was on the table," he said during a press conference in November (via Twitter). Many wondered if Woods would ever be able to play golf again, but he quiety rehabbed his leg, and took things one day at a time. Now, he has some big news to share. 
Tiger Woods announces his return to professional golf 10 months after car accident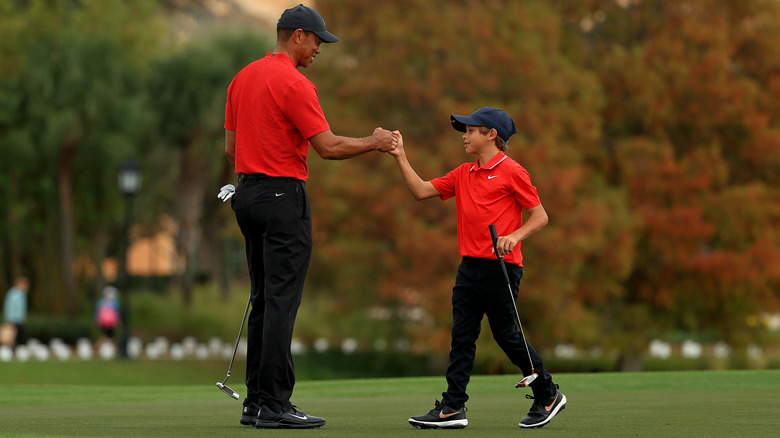 Mike Ehrmann/Getty Images
Tiger Woods seemed to come to the conclusion that he won't ever be able to play golf the way he once did — and he is more than okay with that. "I don't foresee this leg ever being what it used to be, hence, I'll never have the back what it used to be, and clock's ticking. I'm getting older. I'm not getting any younger. All that combined means that a full schedule and a full practice schedule and the recovery that it would take to do that, no, I don't have any desire to do that," Woods said in November, according to CBS Golf. In that same press conference, Woods said that he was planning on participating in "a few events per year." And, on December 8, Woods announced his official return to the game — with a twist.
The famed golfer will make his official return to professional golf at the PNC Championship. "Although it's been a long and challenging year, I am very excited to close it out by competing in the @PNCchampionship with my son Charlie. I'm playing as a Dad and couldn't be more excited and proud," Woods tweeted. The PNC Championship kicks off on December 18 at the Ritz Carlton Golf Club in Orlando, Florida.