Did Khloe Kardashian Really Have This Hope For Her Relationship With Tristan Thompson?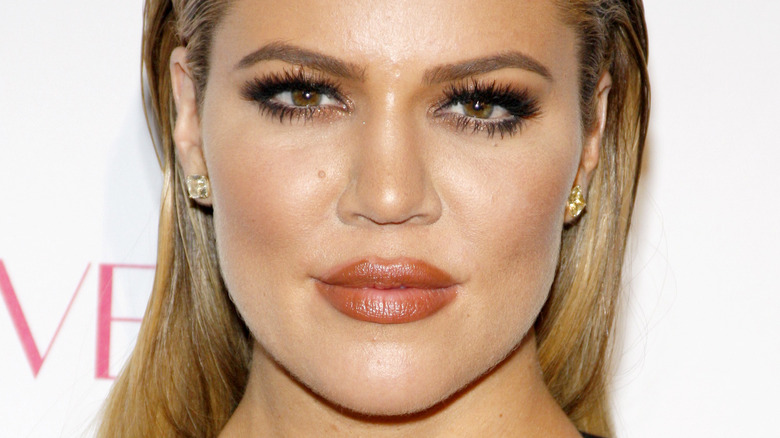 Tinseltown/Shutterstock
Khloé Kardashian and NBA player Tristan Thompson's years-long relationship has been a tough road. Most notably, in February 2019, Khloé and Thompson broke up after he had allegedly cheated with Kylie Jenner's former best friend, Jordyn Woods. However, instead of Khloé focusing on Thompson — who had also previously cheated in April of 2018, according to Glamour — she publicly criticized then 21-year-old Jordyn for the situation. 
Despite taking Thompson back, Jordyn was not warmly invited back to the family dynamic the same way. Some might say that's because Khloé and the sports star share a daughter, True, who made her debut amid the first cheating scandal. Yet, these family ties didn't stop the sports star from allegedly cheating again. This time, according to Us Weekly, woman, Maralee Nichols, has sued Tristan for child support, claiming he's the father of her son born in December. Tristan acknowledged in court docs to sleeping with Maralee in March when he was supposedly still with Khloé, according to the Daily Mail.
Now, the public is getting some insight into Khloé's perspective of Thompson's new controversy.
Khloé thought Tristan Thompson had changed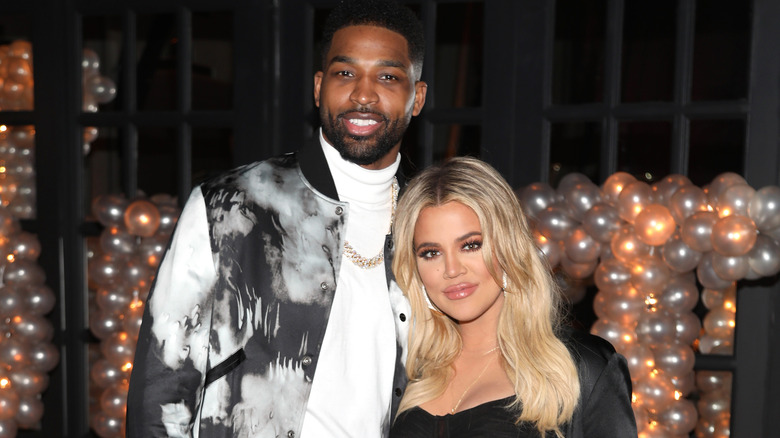 Jerritt Clark/Getty Images
As news of Tristan Thompson's cheating and child support scandal emerged, Khloé Kardashian has kept pretty quiet about the situation publicly — unlike her behavior during the Jordyn Woods situation. It's interesting because, although the couple reportedly broke up in June, this news still affects her family — especially if it shakes out True has another sibling. But now, a supposed source close to the "Keeping Up with the Kardashians" star has offered new insight into her thoughts.
"She is just a really great person and wants to see the positive in people. It's just a sad situation to her," the insider told People. "Khloe's family always tried to support her. They always treated Thompson well even after he broke Khloé's heart multiple times." The report also noted Khloé has been doing better with Thompson, as the pandemic allowed them to stay at home without outside temptations. "She [Khloé] always believed that he [Thompson] would change," they claimed. However, issues came when Thompson returned to the NBA, as Khloé was worried he would go back to his old ways.
Khloé seems to be moving forward, though. She thanked her fans on December 7 after winning "Best Reality TV Star" and "Best Reality Show" at the People's Choice Awards, gushing on Instagram, "What an amazing journey this has been."