Ryan Lochte And Kayla Rae Reid Share First Photos Of Newborn Son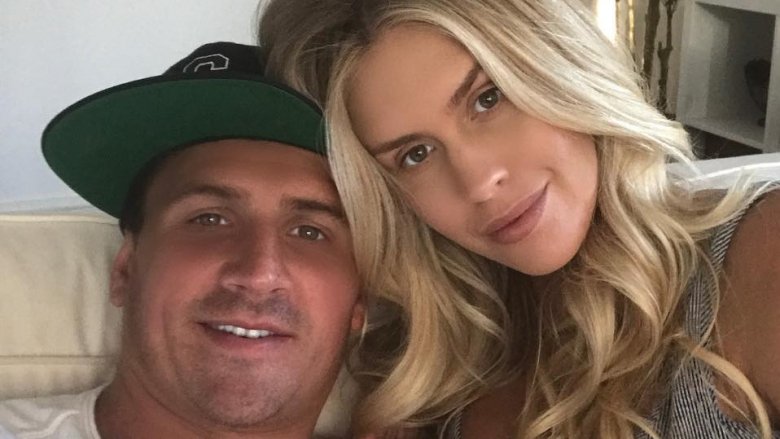 Ryan Lochte, Instagram
Ryan Lochte and fiancée Kayla Rae Reid have shared the first photos of baby Caiden Zane—and we can't even handle the cuteness! 
The new mom and dad, who got engaged in October 2016, are clearly over the moon with the adorable addition to their family, and each took to Instagram on Wednesday, June 14, 2017 to share their one-week-old bundle of joy with the world.
Lochte posted their first family photo, pairing the snapshot of the trio lounging in bed with a heartfelt caption. "Now this is what it's all about.....family!!!!!!! #Mommy #daddy #CZL," he wrote.
Meanwhile, Reid posted a solo pic of a smiley baby Caiden. Her loving caption expressed the "pure bliss" she felt from the first moment she finally met her little one. "My little pumpkin and that smirk. After almost 26 hours of an unfortunate induced labor the greatest joy entered our lives. Caiden Zane Lochte born 6-8-17. 7lbs and 14oz of pure bliss," the new mom wrote. 
"I Immediately placed him on my chest, he looked me in the eyes and just gazed. I burst into tears and I will cherish that unforgettable moment for the rest of my life. That moment, I felt so many sweet unexplainable feelings and an infinite amount of love," she stated. "He is amazing in every single way and I'm so lucky to be his mommy." 
The Playboy model continued, "Ryan stayed by [my] side the entire [time] and encouraged me along the way. To see the look on his face when he saw Caiden was adorable and priceless, it was such an emotional moment for the both of us. I'm in awe every day and I love watching our little man grow daily. His face melts my heart. #love #family." Aww!
As Nicki Swift previously reported, Lochte, 32, and Reid, 25, welcomed their son into the world in the early morning of Thursday, June 8, 2017. The Olympian announced the happy news via an emotional text post on Instagram, calling the momentous occasion in their lives a "dream come true."
Congratulations to the new parents!