The Latest Updates On The Bullying Probe Against Meghan Markle Are Concerning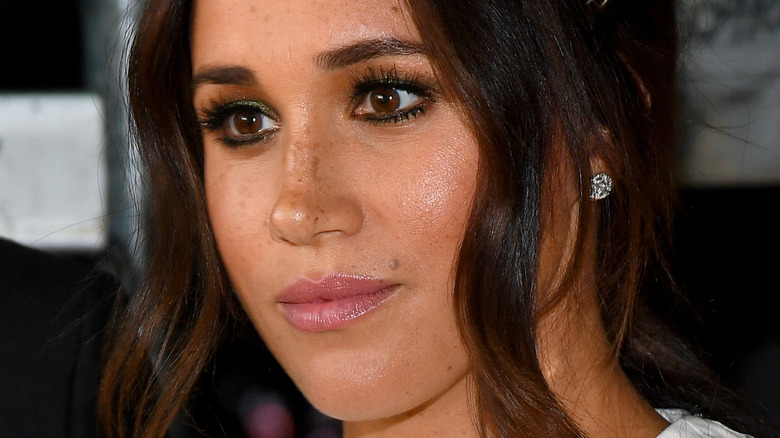 Kevin Mazur/Getty Images
Days before their bombshell interview with Oprah Winfrey in March, Meghan Markle and Prince Harry were faced with allegations that Meghan bullied staff members during her time as a working royal. Citing royal aides, The Times of London alleged that the Duchess of Sussex "drove two personal assistants out of the household" and undermined "the confidence of a third staff member." Meghan denied the allegations, calling The Times' report a "calculated smear campaign" against her, while her attorneys suggested Buckingham Palace was behind the "wholly false narrative," per Vanity Fair.
Still, Buckingham Palace went on to announce an investigation into the bullying claims and hired an external law firm to do so, according to CNN. "We are clearly very concerned about allegations in The Times following claims made by former staff of The Duke and Duchess of Sussex," Buckingham Palace wrote in a statement (via Twitter). "The Royal Household has had a Dignity at Work policy in place for a number of years and does not and will not tolerate bullying or harassment in the workplace."
Months after the bullying claims were made, the two aides who went on record stating they were treated unkindly asked to rescind their claims, per Page Six. However, the investigation remains ongoing and the latest updates about the process are concerning.
Buckingham Palace is taking their time with the investigation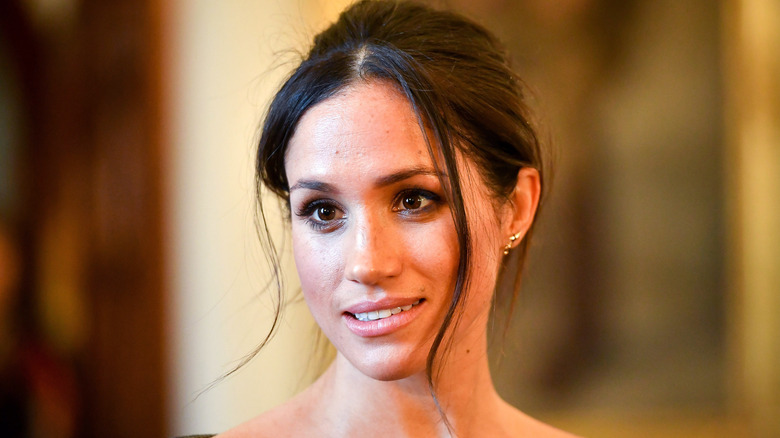 Wpa Pool/Getty Images
Nine months after the initial claims were made, Buckingham Palace has remained tight-lipped about the findings in their investigation that Meghan Markle bullied palace staff while working as a royal. The Daily Mail found the secrecy surrounding the investigation to be deliberate, as the Palace has only spoken to a very small number of employees involved in the case. Those interviewed likely included the two unnamed personal assistants, another staff member, and Simon Case, Prince William's previous press secretary. Case was reportedly sent an email in 2018 by Jason Knauf, Kensington Palace's communications secretary, which raised concerns about Meghan's behavior.
Speaking to the Daily Mail, a source close to the investigation said, "I think they [the Palace] are slightly caught between a rock and a hard place on this... There are obviously serious questions to be asked as to how the original complaints about bullying made against the duchess were handled internally." The source added that the investigation has "been far from comprehensive."
The outlet adds that the investigation has been kept so undercover that many staff members are unsure whether or not it's still going on. The secrecy and lack of interviews have caused many to question the impartialness and effectiveness of the palace's investigation. However, Meghan and Harry reportedly have a plan of attack in place when the findings are released. Newsweek reports that the royal couple have a 30-page dossier prepared to refute any untrue claims.