Joaquin Phoenix Confirms What We Suspected All Along About His On-Set Behavior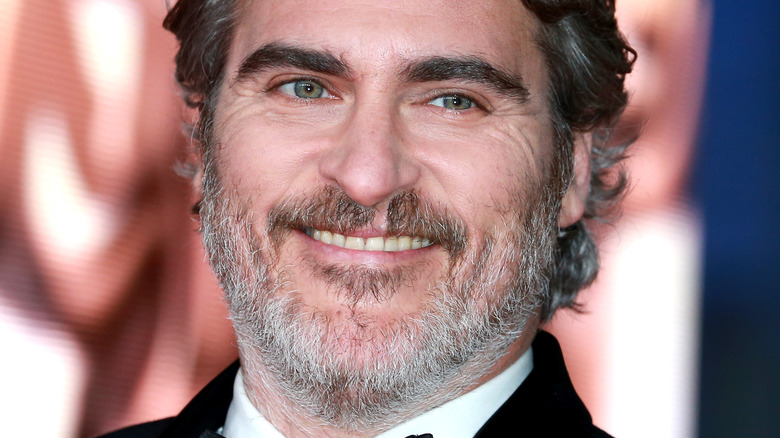 Cubankite/Shutterstock
Joaquin Phoenix is a force to reckon with in the entertainment industry. At 47 years old, the actor has won an Academy Award, British Academy Film Award, Grammy, and two Golden Globes. In 2020, he was named one of the top 25 Greatest Actors of the 21st Century by The New York Times. As director and collaborator James Gray wrote in The Times, Phoenix "has a limitless ability to surprise you in the best ways and inspire you to move in a direction that you haven't thought of originally, better than what you have in mind, and expands the idea. He's extremely inventive." In 2019, Phoenix played the titular character in Todd Phillips' "Joker," and few people were surprised when he won an Oscar for his effort. 
Most recently, Phoenix appeared in the A24 film, "C'mon C'mon" by director Mike Mills, focused on a pan-American road trip between a radio journalist and his sister's son. Interestingly enough, filming for "C'mon C'mon" took place while "Joker" was being promoted, meaning that Phoenix's face was plastered on billboards all around the country. However, it's how Phoenix handled his interaction with the children who were part of the filming process that really has us all smiling.
Joaquin Phoenix kept everyone grounded on set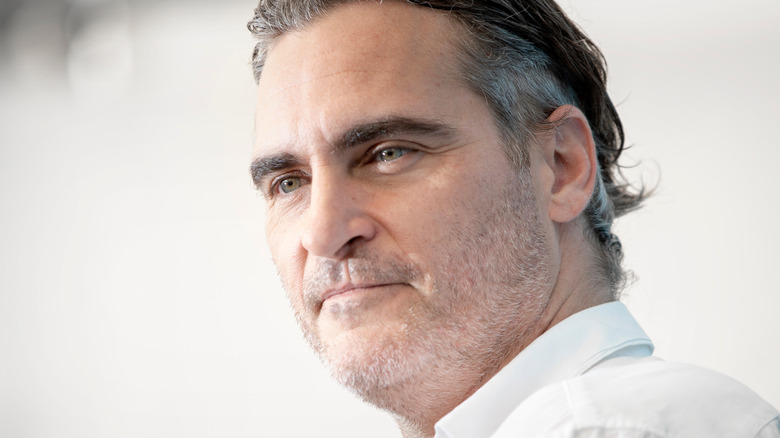 Denis Makarenko/Shutterstock
In "C'mon C'mon," Phoenix interacts with a number of children. And since Phoenix's face was everywhere during the time of filming, there were some instances in which one of the children who appears in the film would say, "Oh, you're the Joker!" In his interview with Collider, director Mike Mills shared how Phoenix responded in these scenarios. "And Joaquin would really nicely go, 'Oh yeah, cool. If you want to talk about that, let's do that after. Right now, I'm really interested in this room. Where do you live? Where do you sleep? Just, cars, what do you think about cars?' And [then he was] just really listening, really interested in what they want to hear, and boop, it would go away pretty quick."
In the words of Collider, the actor's response to his younger co-stars was "a really keen way to ground everyone in the present moment." And fortunately, everything seems to have panned out for the film — to date, it has a 96% 'Tomatometer' on Rotten Tomatoes, and according to Entertainment Weekly, Phoenix is a top contender for Best Actor at the 2022 Oscars. Clearly, his process works for him.