The Surprising Jobs Halsey Had Before She Was Famous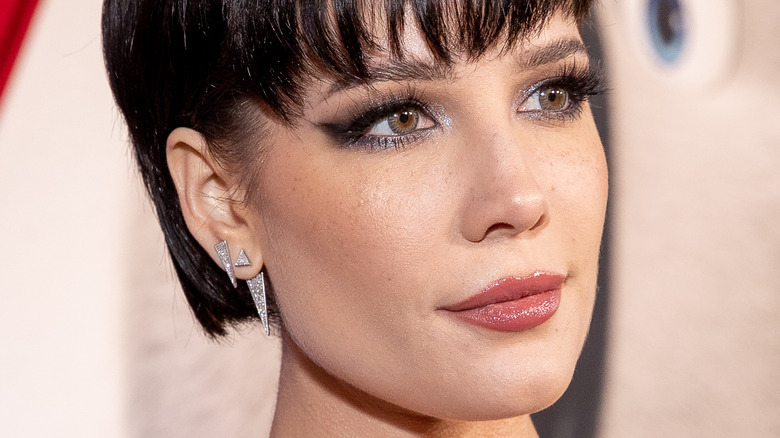 Emma Mcintyre/Getty Images
Singer Halsey hasn't always lived a glamorous life. Halsey, who uses she/they pronouns, was born Ashley Frangipane in her native New Jersey, according to People. The platinum-selling artist has been open about the turbulent past that preceded their come-up in the music industry.
Halsey revealed to Rolling Stone in 2016 that she had been kicked out of her family's house after she dropped out of college. The singer faced real danger alone in New York City without a place to call home. "I remember one time I had $9 in my bank account and bought a four-pack of Red Bull and used it to stay up overnight over the course of two or three days because it was less dangerous to not sleep than it was to sleep somewhere random and maybe get raped or kidnapped," she told the outlet. Halsey again spoke out about her traumatic experience as an unhoused teen in 2019. "A series of unfortunate circumstances led me to be in that position, and it can happen to absolutely anyone," they said, per USA Today.
Moving on from her humble beginnings as an artist, Halsey continues to keep it real when interacting with her fans about her life. In a recent Twitter Q&A, the singer revealed what they did for work before they were Halsey — and their answers may surprise you.
Halsey worked a number of low-wage jobs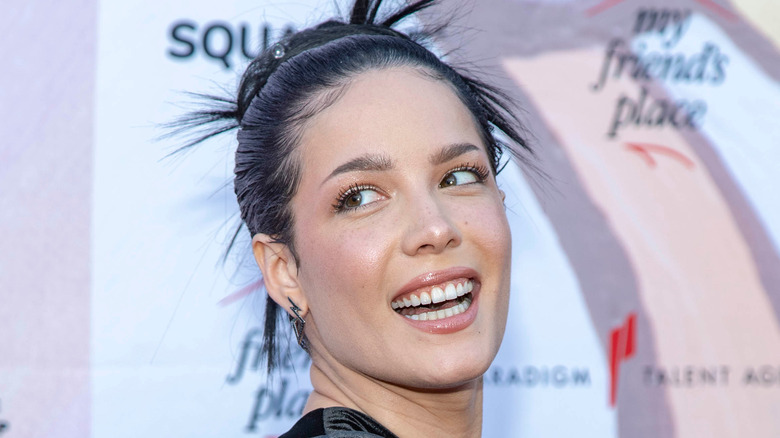 Eugene Powers/Shutterstock
Halsey revealed she worked "loads" of different gigs prior to becoming a singer. When asked by a fan if they worked a normal job before the fame, Halsey rattled off their previous work experience in a tweet. "Nanny, server, busses, hostess, delivery person, baker, receptionist," she wrote, adding, "I took license photos at the DMV."
Halsey's work experience in the real world seems to have led them to become a compassionate employer in their stardom. "I paid my employees through the pandemic even when there was no work," the About-Face founder revealed in another tweet. The star went on to say she offers paid mental health time to those on her payroll, among other things to best fit her employee's individual needs.
In keeping with their transparency with fans, Halsey, who gave birth to son Ender earlier this year, went on to offer another honest response to a fan's question about the future of their family. "I would love to," Halsey responded to a fan who asked about her desire for a home birth with future pregnancies. The singer added that because they experienced an issue with their liver during their first pregnancy, they have "to be safe." "It would be my dream though," she wrote.