Meghan Markle's Former Acquaintance Just Shaded Her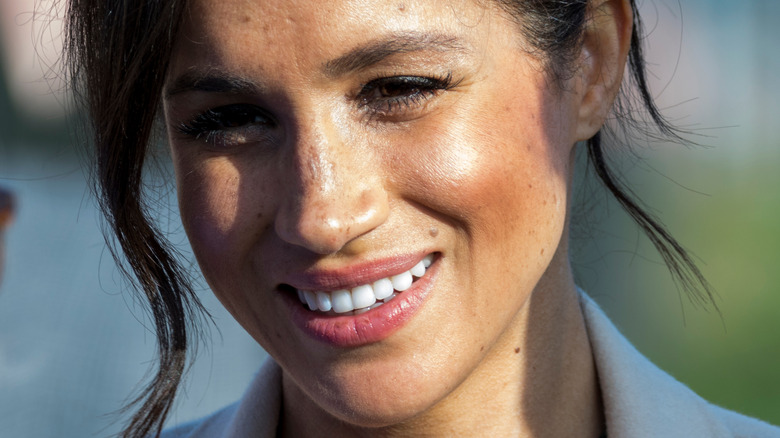 Alan Fraser Images/Shutterstock
Meghan Markle has faced her fair share of criticisms from the British press, but now her former friend, Lizzie Cundy, is also adding to the pile of complaints about Markle's behavior. Meghan and Cundy, per The Sun, first became friends back in 2013 while attending a charity event, but she now claimed Meghan "ghosted" her as soon as she started seriously dating Prince Harry. 
Before we dive into all of the drama, let's set the stage for what led up to Cundy's comment. After Meghan and Harry tied the knot in 2018, they went on to have two children and famously stepped back from their royal duties, citing issues with Harry's family protecting Meghan and their son, baby Archie. Since leaving the UK and moving to California, the royal couple has garnered an equal amount of love and hate from onlookers and sources close to them. The final straw between Harry and his family came after he and his wife gave an interview with Oprah Winfrey in 2021, opening up about many of the so-called scandals surrounding Meghan and her sister-in-law Kate Middleton, her mental health since marrying the prince, and their claim one of the royals questioned Archie's skin color ahead of his birth.
Reports have surfaced since then about Harry attempting to mend his relationship with his father and brother, but things are supposedly still very strained and Markle's supposed former friend has a lot to say about it.
Cundy questions Meghan's involvement with the press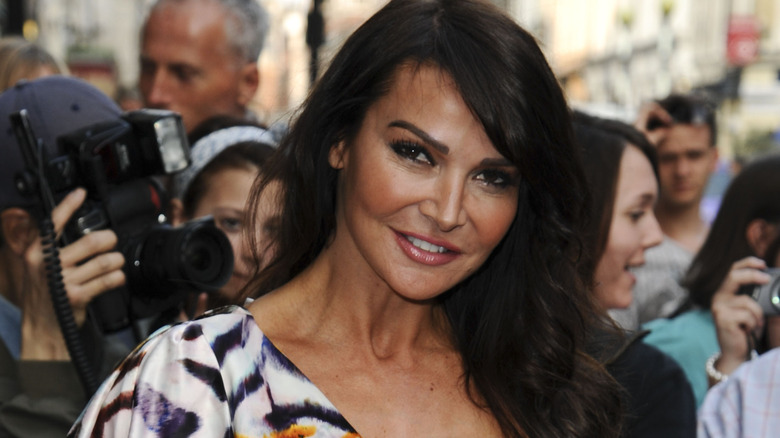 Featureflash Photo Agency/Shutterstock
Prince Charles and Prince Harry have "barely spoken" in over eight months, according to The Sun, and things do not seem to be looking up for the two grown men. Cundy The Sun on December 8 she's "not surprised" the two haven't spoken, saying, "Prince Harry was in a very privileged position. He was born to do what he was to do as a prince." Cundy added, "He's let the family down. Saying there was this alleged racist within the Royal Family was just shocking. Prince William had to come out and say it wasn't true." She added, "Prince Harry's been very weak and it's not attractive."
Still, Harry maintains that it was his father who stopped speaking to him, per the March 2020 interview with Oprah Winfrey. In another interview with Oprah on their mental health podcast, "The Me You Can't See" (via Page Six), he said that his dad just expects everything to stay the same...forever. "That doesn't make sense — just because you suffered, that doesn't mean that your kids have to suffer." 
As for Meghan, Cundy didn't mince words. "I just hope he's [Harry] genuinely happy and if he is then fair enough. If they want to go away and be private then I wish them well, but then stop doing all the interviews," she quipped. Cundy added, "Meghan's done two major TV interviews and the book and everything else." Well, we don't expect Cundy and Meghan to revive their acquaintanceship anytime soon!