Melania Trump Just Received A Huge Honor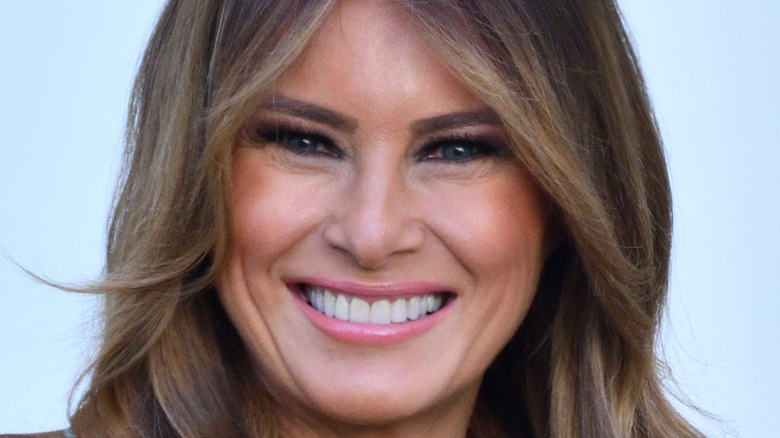 Evan El-Amin/Shutterstock
During her husband Donald Trump's tenure in office, Melania Trump was put in the spotlight — a place that she apparently didn't want to be. CNN described her as a "reluctant campaigner," while she was labeled as an "unusual, traditional First Lady" by the BBC. But when asked by ABC News to give people a look into what kind of person she really was behind the scenes, Melania described herself differently. "A mother. A wife. A daughter. A sister. A friend. The first lady of United States," she said. "Caring. Compassionate. Strong. Independent. Very detail-oriented. And — staying true to herself."
While Melania certainly has had her fair share of fans and detractors over the years, she's mostly managed to stay out of the spotlight ever since she and her husband left Washington, D.C., with many suggesting that she wants nothing to do with Donald's second bid for the presidency or to be the first lady again. Of course, that doesn't mean she hasn't been keeping busy since stepping back from the spotlight. In fact, there's a new report that says Melania has just been given a huge — if not also unexpected — honor.
Melania Trump is one of the most admired women in the world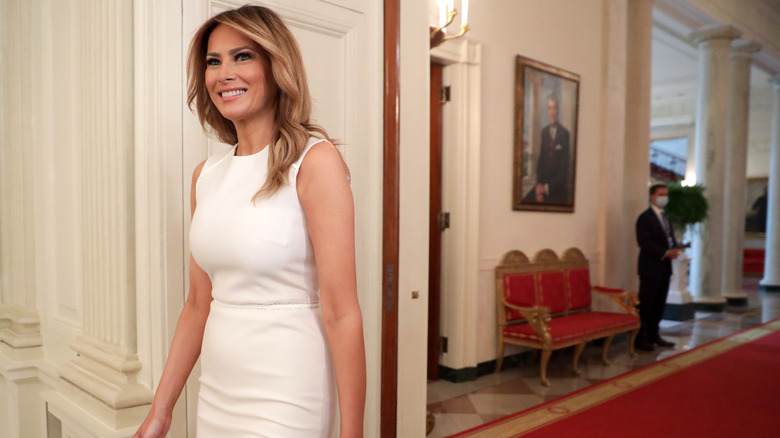 Alex Wong/Getty Images
While Melania Trump hasn't been making as many headlines this year compared to her husband Donald Trump's four years in office, she has just been named one of the "Most Admired" women of 2021, according to Newsweek. A poll conducted by YouGov sees Trump ranked with other admirable women, including former first ladies Michelle Obama and Hillary Clinton, plus Queen Elizabeth II, Oprah Winfrey, and even Hollywood stars Scarlett Johansson and Angelina Jolie. Over 42,000 people in over 38 countries were surveyed for the poll, which sees Obama in the top spot, followed by Jolie as the second-most admired woman in the world. Melania, meanwhile, takes the 16th spot, while Vice President Kamala Harris trails behind her at 20. 
While her husband Donald Trump has been toying with the idea of running for office again in 2024, he slammed reports suggesting that his wife wanted nothing to do with his campaign. "More fake news," he complained to "Fox & Friends," per the New York Post. "She was a great first lady, she did a great job. She loves the people, they love her." Supporting her husband in a job that he truly wants to have again? Now that is something that could be considered admirable — right?