How Nancy Lee Grahn Is A Troublemaker Both On And Off Set Of General Hospital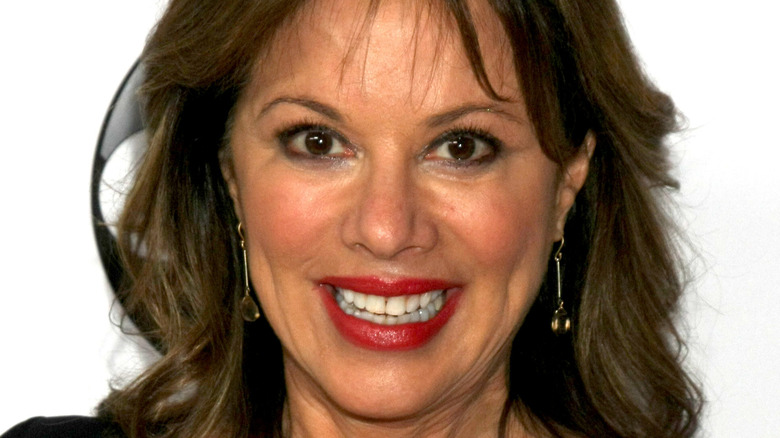 Kathy Hutchins/Shutterstock
"General Hospital" fans know Nancy Lee Grahn as the tough-talking but also sexy lawyer Alexis Davis in the fictional city of Port Charles. In an interview with Soap Opera Digest back in October, Grahn admitted that it took some time in her career before she got to where she is now. "You have to earn your right to have an opinion. So, not really at the beginning, but in time I'd factor in here and there," she said, adding, "Often it was received, and other times not so much. I always advocated for Alexis to be true. Complex and unpredictable, too, but real is imperative. I'm a big fan of motivation as well. My paycheck is all I get sometimes in soapland."
And while Grahn has gotten plenty of acclaim and recognition for her portrayal of her character, it's the things that she says off-camera that have stirred some serious controversy — proving that she's not just wrapped up in drama in Port Charles. Grahn apparently jumped the gun by telling the world that her co-star Ingo Rademacher was let go from "General Hospital" before even he or the producers got a chance to — which prompted Rademacher to hit back and address his feud with his former co-star. But that's not the only time that Grahn's Twitter comments have gotten her into trouble. 
Nancy Lee Grahn's tweets about Viola Davis were heavily criticized as racist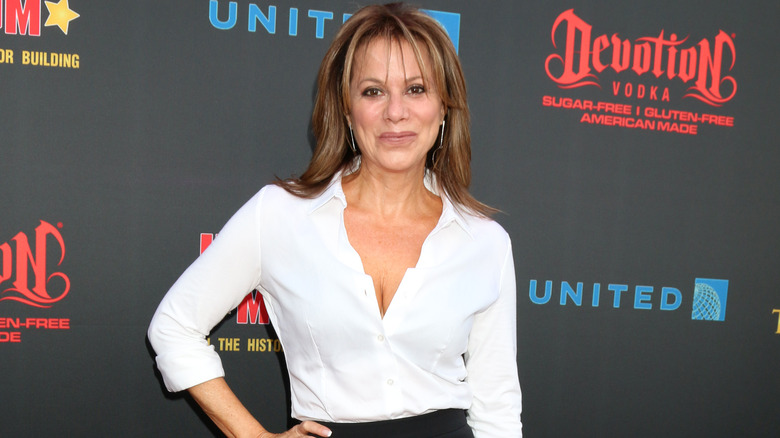 Kathy Hutchins/Shutterstock
In 2015, Nancy Lee Grahn sparked ire when she called out Viola Davis after she won an Emmy for "How To Get Away With Murder." Soon after Davis' win, Grahn wrote on Twitter (via the Hollywood Reporter), "Viola Davis winning lead actress Emmy's historic. My upset is acting awards don't fix racial injustice. As an actor I see how irrelevant we r." But that wasn't all. After Twitter called the "General Hospital" soap star racist for her comments, she continued by defending herself. "Try being any woman in TV. Wish she'd brought every woman in the picture. I wish I'd [get the] opportunity to play roles she has gets," and said of Davis again, "I think she's the bees knees but she's elite of TV performers. Brilliant as she is." But Grahn then boldly claimed, "She has never been discriminated against." 
According to NBC News, Grahn quickly realized the error of her ways. "I apologize 2 anyone who I offended," she added. "I'm women advocate ... After reading responses, I hear u and my tweet was badly phrased." 
Davis herself soon weighed in on Grahn's tweets. "If there has been any backlash, it's that all people want to feel included in a speech," the actor told The New York Times at the time. She then called out Grahn's commentary specifically, saying, "I know there has been some backlash with an actress who didn't feel she was included." And it seems like Davis' thoughts on the matter were clear. "I don't know that I want to say more about that," she added.