Ben Affleck Confirms What We All Suspected About George Clooney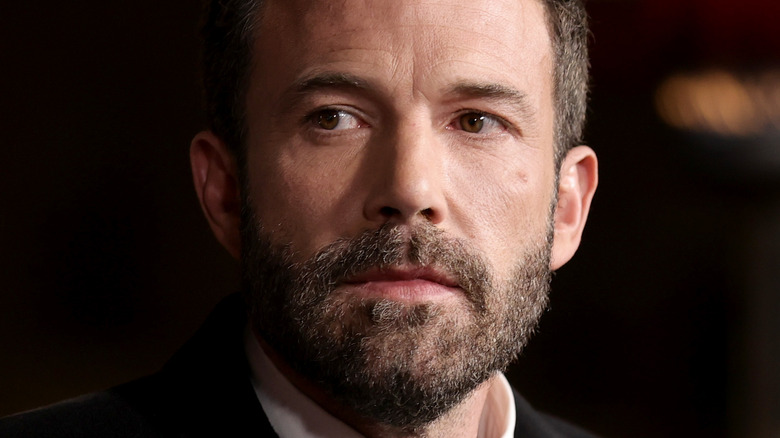 Amy Sussman/Getty Images
Is there any movie star more movie star-like than George Clooney? Well, maybe Ben Affleck. The two mega A-list stars both have dashing good looks, charisma for days, and the honor of having been named People magazine's Sexiest Man Alive at least once. In a red carpet interview with People's Adrianna Costa at the premiere of "The Tender Bar," Affleck addressed the similarities between himself and Clooney — and confirmed something we'd all long suspected. 
"The Tender Bar" film which follows the patrons of a local Long Island bar, is actually one of the few times Affleck and Clooney have ever worked together. The movie stars Affleck as the bartender Uncle Charlie and is directed by Clooney. Despite their long friendship, they've still never shared the screen together, via ET. But Affleck is still coming through with some fun facts about his friend and part-time boss, as well as some spicy takes on their (joke) rivalry. 
Ben Affleck says George Clooney likes being Sexiest Man Alive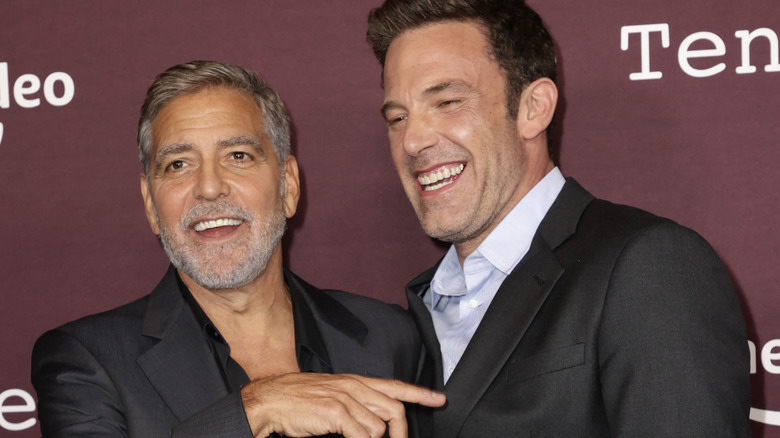 Frazer Harrison/Getty Images
Speaking on the red carpet at the premiere of "The Tender Bar," Ben Affleck joked that his movie star buddy and director, George Clooney, really does enjoy all that limelight. While both actors have been featured as People magazine's Sexiest Man Alive, Affleck has only graced the cover once, and Clooney has been named twice. 
"Well, I passed a few times, obviously," Affleck told reporter Adrianna Costa, per People. "George, he likes that stuff and he wanted to keep doing it and I felt like maybe one was enough." Strong words from a man who just got back together with Jennifer Lopez.
But if we're honest, it kinda seems like Clooney really does like that stuff. And who wouldn't! In a 2020 interview with People, Clooney quipped, "I'm lobbying for a third one, no one's ever won three." He added that now he works with other young hunks on their own campaigns for Sexiest Man Alive. "I'm more of a counselor now," he said.