Bradley Cooper Confirms What We Suspected About Lady Gaga's On Set Behavior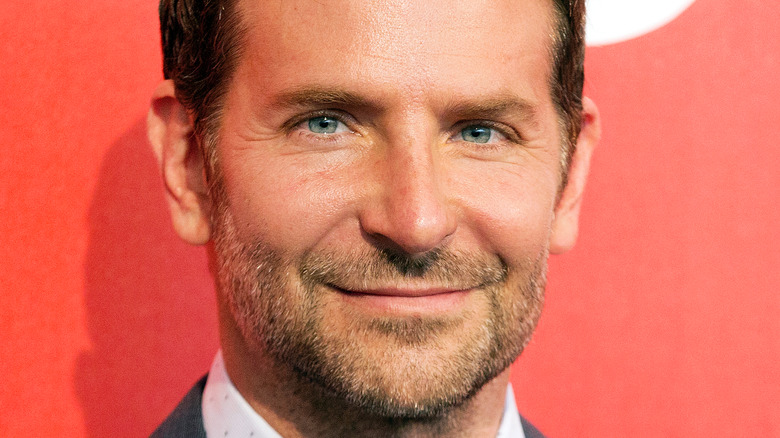 Andrea Raffin/Shutterstock
Bradley Cooper and Lady Gaga are close friends and each other's biggest fans since their work in "A Star is Born." Gaga revealed she asked Cooper for advice before taking her next role in "House of Gucci." Cooper, who directed "A Star is Born," took a chance casting the singer, and she praised Cooper for giving her the role in the 2018 film. 
"Bradley Cooper believed in me for the role of Ally Maine in 'A Star Is Born,'" she told Entertainment Weekly's Awardist podcast in a conversation about her 2022 Oscar buzz. "It was the success of our artistic collaboration that landed me where I am now." She continued (per People),  "... I've confided in Bradley for years and I've always appreciated his support and his advice, his thoughts on my future endeavors."
Gaga's praise for Cooper didn't end there. In November, she celebrated his skills as a director, telling Extra, "As you know, I loved working with Bradley Cooper. He is a tremendously beautiful and loving and an amazing human being." Now, Cooper is speaking out about Gaga's on-set behavior, and — SPOILER ALERT — he also had plenty of praise.
Bradley Cooper calls Lady Gaga charismatic and beautiful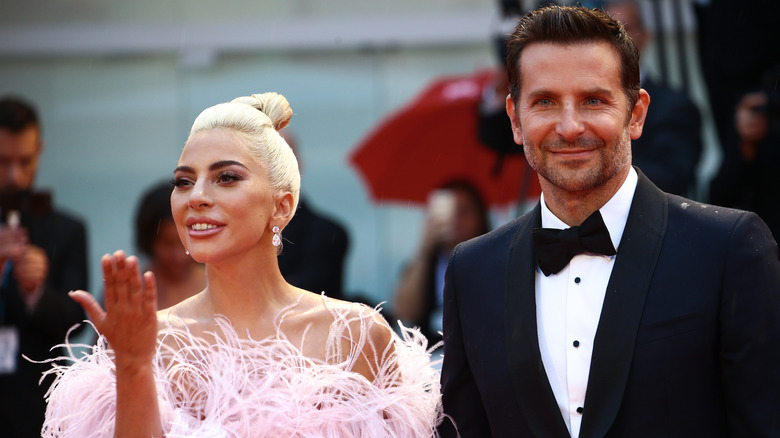 Matteo Chinellato/Shutterstock
"A Star is Born" director and co-star Bradley Cooper couldn't help but gush about Lady Gaga. "She's just so terribly charismatic and beautiful. When I met her, I thought, 'If I can just harness that ... then it's just for me to mess up,'" he told The Hollywood Reporter in November. "But then, when we started working together, I realized, 'Oh, oh, the sky's the limit in terms of what she's able to do and her commitment level.'" Sounds like Lady Gaga is as amazing behind-the-scenes as fans always imagined and hoped she would be!
The hit movie got eight Oscar nods, earned $435 million globally, and earned director Cooper $40 million. But Cooper emphasized to THR that Gaga's amazing performance in "A Star is Born" isn't the only reason he thinks so highly of the superstar singer. Lady Gaga struggled with her mental health and founded a nonprofit in 2011, the Born This Way Foundation, to destigmatize mental health challenges for young people. "She's helped so many people by telling her own story," Cooper added. "Anybody that can show their humanity and feel safe doing it, that's a great thing. I commend her for that."