Chris Noth Reacts To The Sexual Assault Allegations Against Him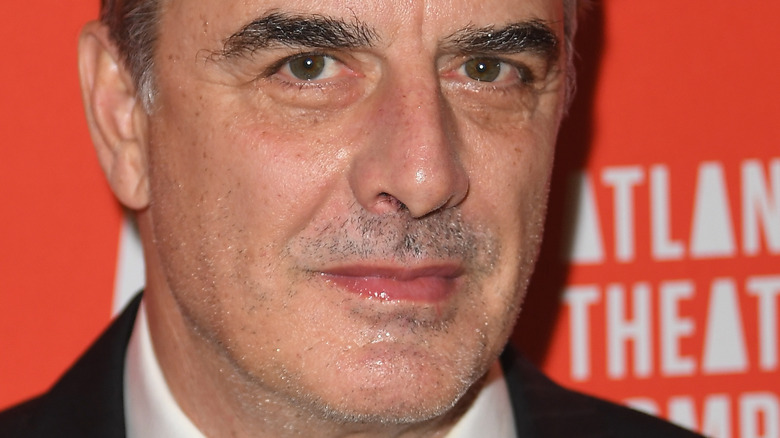 Nicholas Hunt/Getty Images
On the heels of the "And Just Like That" premiere on HBO Max, actor Chris Noth is suddenly making headlines for something that doesn't have to do with Peloton. According to The Hollywood Reporter, Noth has been accused of sexual assault. Two women have come forward with claims against Noth, one that allegedly occurred in Los Angeles in 2004 and the other in New York in 2015. The two women, identified by pseudonyms Zoe and Lily, reportedly approached the outlet separately, both making the bold claims against Noth. Seeing Noth reprise his role as John James Preston a.k.a. Mr. Big inspired the women to come forward. "For so many years, I buried it," one of the women told THR. However, she said that she wanted to go public to show the world "who he is."
Noth's decision to join the "Sex and the City" reboot wasn't an instant yes. "It was a little bit of a sort of creative negotiation because I didn't really feel I had anything to offer in that role again. It kind of felt like I had done it," Noth told Yahoo! Finance. Rumors that Big would die in the first season of "And Just Like That" began running wild fairly early on, and while the cast and crew did their part to thwart those rumors, Big did indeed die — in the very first episode. Noth has been getting an incredible amount of attention because of the heartbreaking scene — but most people are shocked by these new allegations, which Noth has responded to.
Chris Noth has denied the sexual assault allegations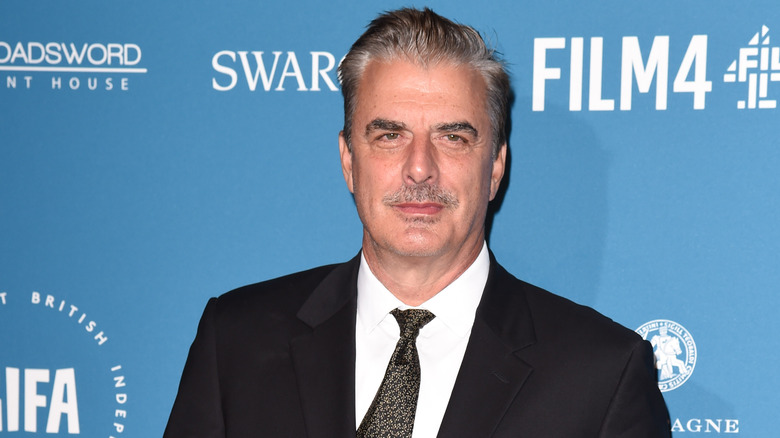 Featureflash Photo Agency/Shutterstock
According to The Hollywood Reporter, both women who came forward claim that they had sexual intercourse with Chris Noth against their respective wills. Both women detailed their encounters with the actor — both of which occurred in homes that he owned — and said that he forcefully had sex with them from behind while in front of a mirror.
Noth has released a statement in which he vehemently denies these claims. "The accusations against me made by individuals I met years, even decades, ago are categorically false. These stories could've been from 30 years ago or 30 days ago — no always means no — that is a line I did not cross. The encounters were consensual. It's difficult not to question the timing of these stories coming out. I don't know for certain why they are surfacing now, but I do know this: I did not assault these women," Noth said in a statement, obtained by The Hollywood Reporter. 
Noth has been married to actor Tara Wilson since 2012. The couple has two young sons together, according to Us Weekly.
If you or someone you know has been the victim of sexual assault, you can call the National Sexual Assault Hotline at 1-800-656-HOPE (4673) or visit RAINN.org for additional resources.