Inside Chris Noth's Personal Life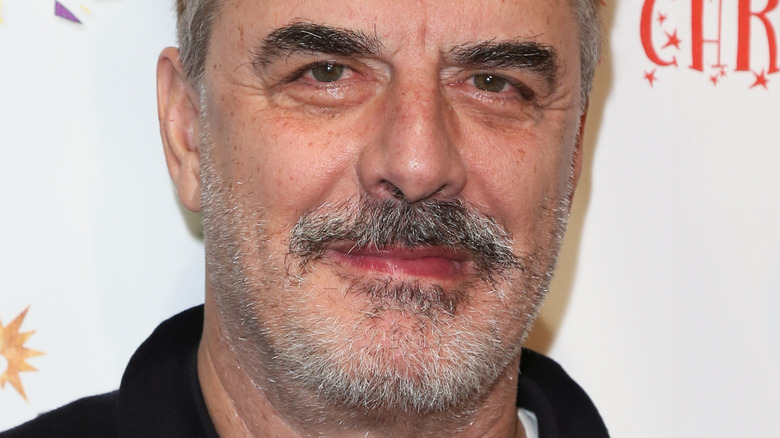 Paul Archuleta/Getty Images
Despite the dreams of "Sex and the City" fans, Chris Noth is not married to Sarah Jessica Parker. Noth, who played "Mr. Big" on the iconic HBO series, actually has a personal life and a successful career outside of playing Big. News about HBO Max's "Sex and the City" reboot is a bright spot in 2021. Noth broke the internet on August 12, when he posted on Instagram from the set of the reboot "And Just Like That..." Noth posted a photo of him and SJP in bed with the caption, "Just like the old days!" Swoon.
SATC fans are fired up for the reboot. According to Variety, the series will "navigate the journey from the complicated reality of life and friendship in their 30s to the even more complicated reality of life and friendship in their 50s."
The New York Post reported that production for the "Sex and the City" reboot, "And Just Like That...," is happening in New York City — and fans are going wild. The outlet reported that "[n]umerous Instagram accounts have sprung up to chronicle the on-location magic." Instagram content creator Greg Littley told the Post, "It's thrilling, nostalgic and fun to post. The response on social has been a resounding 'Welcome back, ladies.'" Of course, we couldn't agree more! The only thing better than seeing the girls back in action will be seeing Carrie and Big together again.
But what's the "big" man on-set really like? Keep reading to learn more about Noth's personal life.
Chris Noth is happily married with two sons
The Daily Mail reports that Chris Noth is married with two sons, living a happy life in Sherman Oaks, Los Angeles. The 66-year-old actor is married to Canadian actor Tara Wilson, 39. Noth and Wilson share two sons, Orion, 13, and Keats, 18 months. Despite 20 years of wishful thinking, John James "Mr. Big" Preston and Carrie Bradshaw are not married in real life. According to the Daily Mail, Noth met Wilson, who is 27 years his junior, in 2002. The couple met at Cutting Room, a bar that Noth co-owns, as Wilson worked there at the time.
Noth and Wilson welcomed their first son, Orion Christopher Wilson, in 2008. According to The Hollywood Reporter, the couple later married in Maui in 2012 and welcomed their second son, Keats, in February 2020. As if we weren't already obsessed with Noth, his Instagram feed is adorable. "The Equalizer" star constantly posts photos with his wife and sons. Unlike the roller coaster romance between Carrie and Big, Noth is living happily ever after.
At 66, Noth is also proof that age is just a number. Check out Noth's Instagram post with his son Keats on the beach — not many senior citizens have a six-pack like his!
Chris Noth and Tara Wilson prefer to keep their life private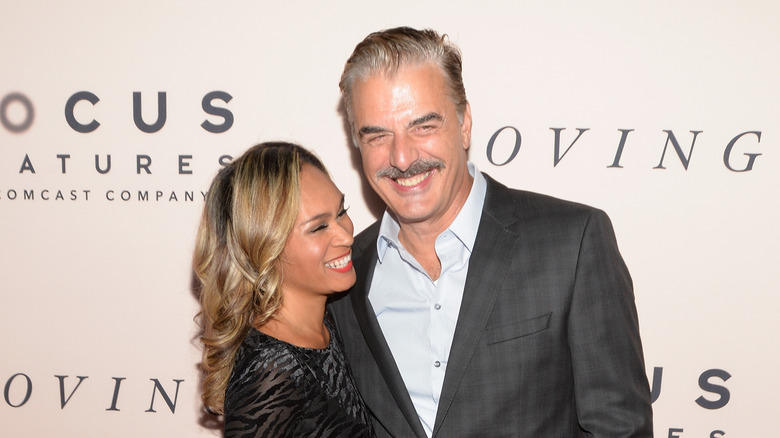 Michael Tullberg/Getty Images
Chris Noth and his wife Tara Wilson keep their personal life private. Unlike many celebrity couples, not much is known about the daily life of the couple and their sons. The Things reported that Noth likes to keep his home life private, and once said "it's so gross" when he sees celebrities flaunt their private lives on talk shows and in magazines, on display for all to see. But there is a darker reason why Noth and Wilson maintain their privacy.
Noth told The Wall Street Journal in 2013 that he received hate mail about his marriage. Wilson is of African American and Filipino heritage, and Noth shared his dismay about the racist mail from people speaking out against interracial relationships. Noth said, "When I was in a play on Broadway two years ago I'd occasionally get letters of outrage, usually from somewhere in Alabama or something, saying y'know, 'Don't come down here with your wife.'"
But Noth told WSJ he is hopeful about a post-racial future for his biracial sons. "We're all getting together. We're all mixing it up." Wilson was born in Vancouver, British Columbia. She moved to New York City to pursue an acting career, and graduated from the American Academy of Dramatic Arts.