We Finally Know Whether Chris Noth Will Appear In The Sex And The City Revival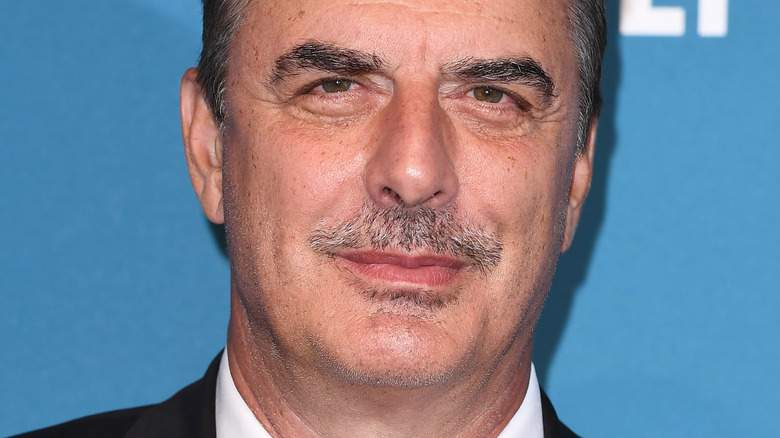 Jeff Spicer/Getty Images
After months of speculation, we finally know whether or not Mr. Big will be returning for the "Sex and the City" revival. In January 2021, HBO Max announced a reboot of the popular "Sex and the City" series, called "And Just Like That." Fans of the original series watched as Carrie Bradshaw, played by Sarah Jessica Parker, navigated life and love in New York City, along with her friends Charlotte York, Miranda Hobbes, and Samantha Jones, played by Kristin Davis, Cynthia Nixon, and Kim Cattrall, respectively. Parker, Davis, and Nixon are reprising their iconic roles, whereas Cattrall will not be returning to the reboot.
Of course, Cattrall's nonexistent role in the reboot isn't the only one fans have speculated about. The last time we saw Carrie Bradshaw, she ended up with her on-again, off-again boyfriend, Mr. Big, played by Chris Noth. Initially, reports stated that Noth would not return for the reboot, leading to theories that Carrie might get back with another one of her boyfriends, like Aidan Shaw.
Now, it seems that we may have a big answer about Mr. Big — keep reading to learn whether or not Noth will appear in the "Sex and the City" reboot!
Get ready to see Mr. Big in the 'Sex and the City' reboot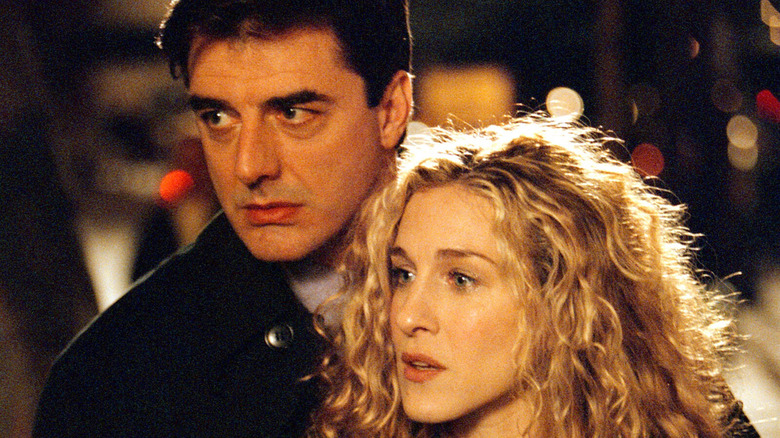 Getty Images/Getty Images
Despite initial reports that Chris Noth would not make an appearance as Mr. Big in the "Sex and the City" reboot, fans can breathe a huge sigh of relief — the actor is confirmed to appear in the series!
Per CNN, HBO Max announced that Noth will indeed appear in "And Just Like That," so it looks like we'll see more of Carrie and Mr. Big's love story. In the two movies that follow the series, Carrie and Mr. Big end up tying the knot and navigating life as a married couple. Will they still be together, or will we see some drama play out in the reboot? Only time will tell!
Now that Noth is officially signed on, he joins a growing list of familiar faces and new stars in the reboot. John Corbett, who played Aiden Shaw, told Page Six that he will be returning for the reboot, which is especially interesting now that we know Noth is returning as well. Meanwhile, Sara Ramírez joined the cast as a new face and will play a queer, non-binary comedian who hosts a podcast that Carrie frequently guests on, according to Deadline. We'll have to wait for new details to emerge about more returning and new cast members, but for now, it's safe to say that "SATC" fans are pretty thrilled that Carrie and Big's love story will continue.