Al Roker's Wife Shares Exciting News About Their Son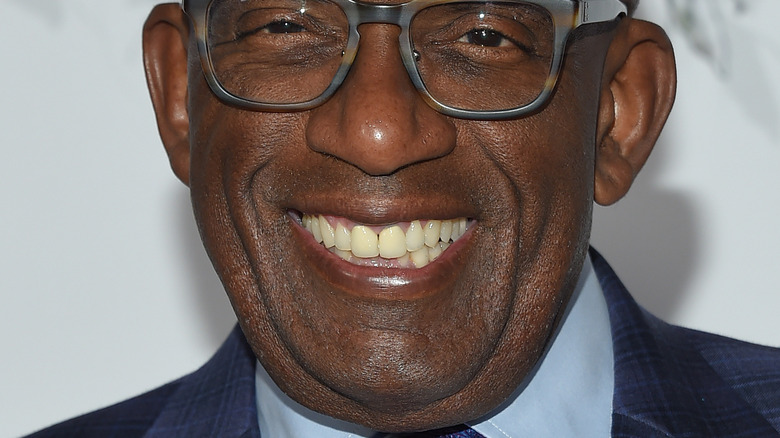 D Free/Shutterstock
Al Roker and his wife Deborah Roberts are one of the most respected couples in the media. The journalists — who work for rival stations — have been married for 25 years and have seen each other through ups and downs, including health struggles and raising a family. Their love for each other is strong even though they have different interests, as Roberts told "Good Morning America" in 2016."We don't like the same foods, we don't really like a lot of the same music, we don't like a lot of the same theater events," Roberts said. "But we love each other very much and we have a deep and abiding respect and feeling for family. I think that's what grounds us."
The couple has two children together — daughter Leila and son Nick — who has special needs. Roker and Roberts have been outspoken about the struggles of raising their son, with the weatherman revealing to Guidepost Magazine in 2019 that he sometimes gets "frustrated" with Nick, but has learned to be "understanding" of him. Roker added that his wife would always remind him to see the good in Nick and be patient.
Two years after Roker penned the essay, Roberts has revealed some exciting news about their son during her co-hosting stint on "The View."
Al Roker and Deborah Roberts' son is a new student
During a segment on "The View" on December 16, guest co-host and wife of Al Roker, Deborah Roberts, announced the happy news that their son is headed to college. "I have good news, if I can share," Roberts said on air, before saying she had talked with co-hosts Sunny Hostin and Sara Haines, prior to the show. "Many of you know that we have been on a journey with our son Nick, who has been, over his lifetime, dealing with learning disabilities, developmental disabilities, but he's accomplished so many things." Roberts then listed out his accomplishments, which included getting a "black belt in tae kwon do" and "swimming competitively," before announcing he's "just got accepted into college." The audience erupted into applause, as did co-host Joy Behar who said, "Good for him!"
The news comes weeks after Roberts and Roker celebrated another of their son's achievements. In November, Nick was awarded the Achilles International's Celebration of Resilience Award, which honors athletes, volunteers, and supporters for their resilience throughout the past year, per the organization's official website.
Naturally, the couple took to Instagram to celebrate Nick's accomplishment. "This young man is an #inspiration and we are so proud of his accomplishments this year with @achillesnyc and @achilles_international," Roker wrote on Instagram, whereas Roberts celebrated his "spirit and determination to work harder, run faster and rise higher during any challenge!" We're sure Nick has plenty of accomplishments to come as a student!